The Series: The most vibrant Red walkmans (II)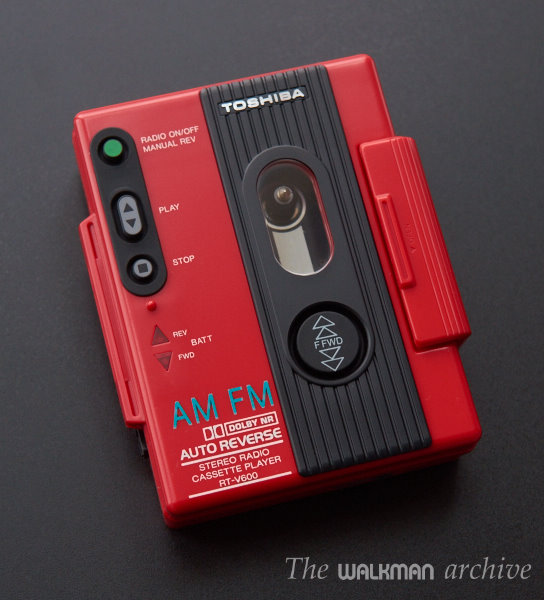 After my first post about those beautiful red players, I'd like to add some more that I've been collecting in the meaning time.
First one is this Toshiba RT-V600, which was one of the very few 'sports' model (meaning: splash and shock resistant) available from other brands (not SONY):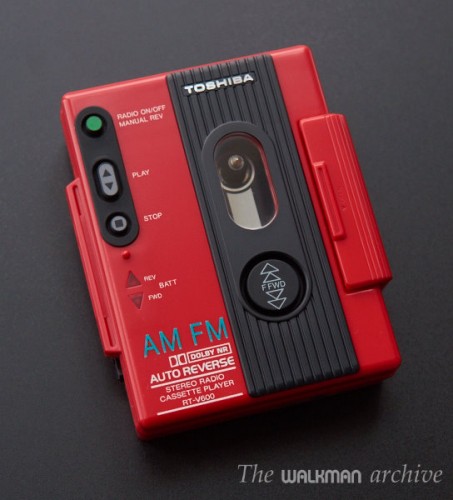 They also have another cool red models, like the KT-AS1: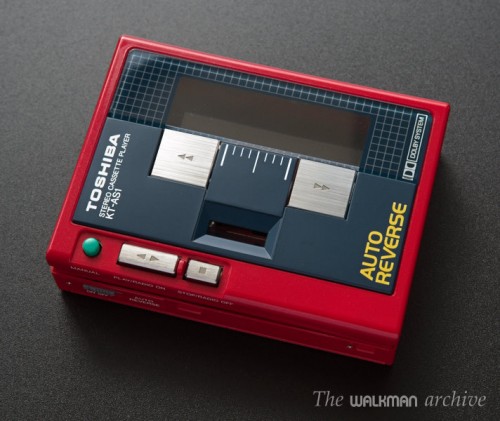 From Hitachi here it is one of their flagship models back in the 80′s: the CP-35, which featured also an rechargeable pair of AA batts; something that today is quite common but in those days was one very interesting and 'cool' feature: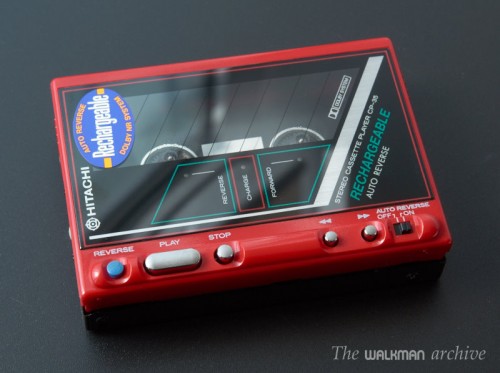 Coming from Sharp, here is one of the -I guess- most sofisticated walkmans ever made: the JC-TV10, that not only had a LCD TV, but also radio! It's an extremely rare walkman, even more in this condition (brand new, boxed):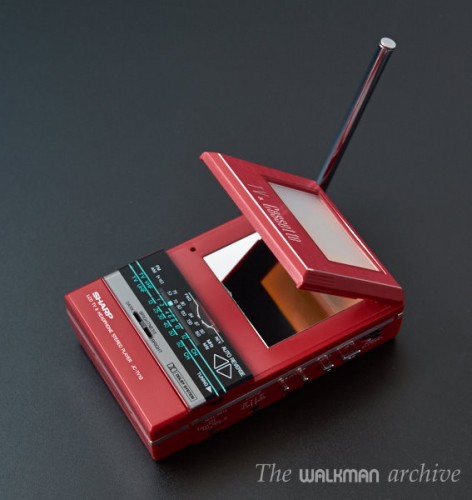 Sanyo had the JJ-P5, which was the world's smallest walkman:
SONY offered a lot of red versions, but many were only available in Japan and other asian countries. One of the best-looking was the WM-701C (that I actually don't have, but this almost identical WM-702):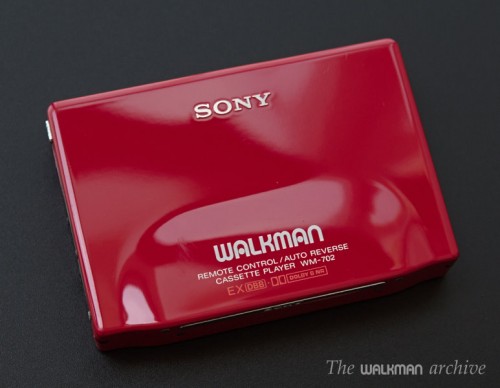 Another interesting one is the WM-EX555, one model that I personally used back in the mid-90′s, but in silver color: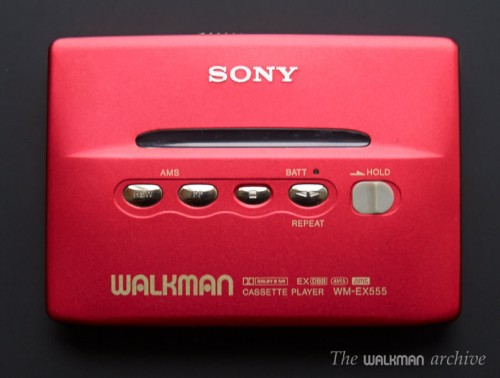 Finally, if I had to give a trophy to the most boring red (metallic, of course) I've ever seen in a Walkman, it definitely will go to… the WM-EX1: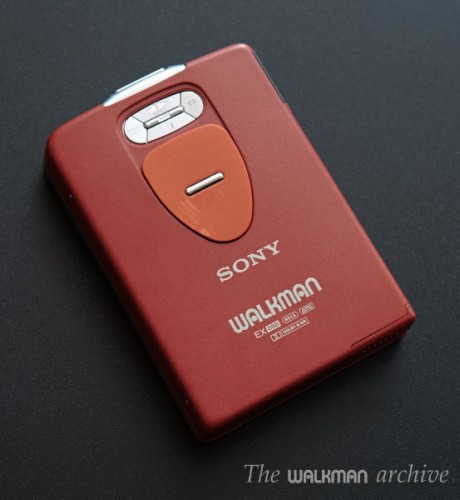 AIWA made, IMHO, the most eye-catching red walkmans. Specially those of the '85-86 line, with those diagonal design that I find outstanding. One good example is the G08 that I've already shown, but the other could be the J8, which was the most advanced AIWA walkman in 1985:
Another excellent player was the J700 (J10/J101 in asian markets):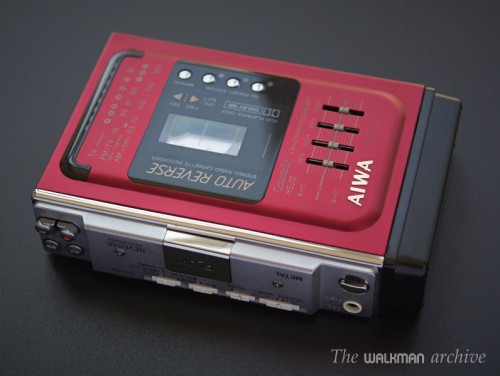 The HS-PX70, which was a not-so-widely-known model that featured the super-advanced 'Voice navigation' feature as well as the famous HS-JX707, was also available in red (but very rare to find):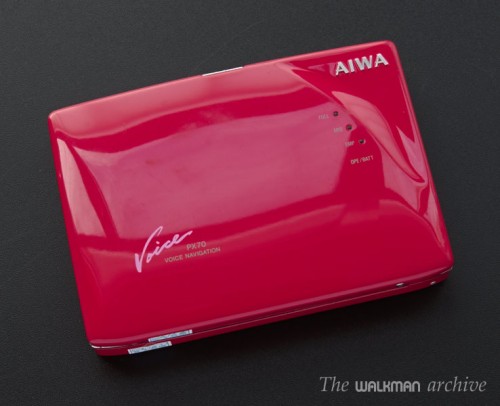 And, finally, one of the ultra-rare colors to find in a walkman: orange. In fact, I wasn't sure of including this Panasonic SX60 here, but I finally decided to: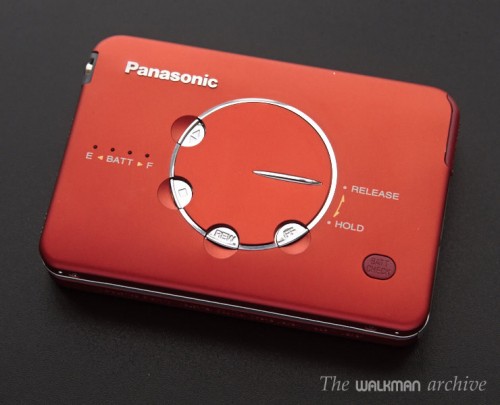 And that's all!
Hope you enjoy!
Tags: 1985, 701C, EX, Hitachi, Orange, Panasonic, Sanyo, Series, Sports, Toshiba, Voice navigation
This entry was posted on Friday, July 20th, 2012 at 2:24 pm
You can follow any responses to this entry through the RSS 2.0 feed.
Related Posts