The Tape2go digitizing walkman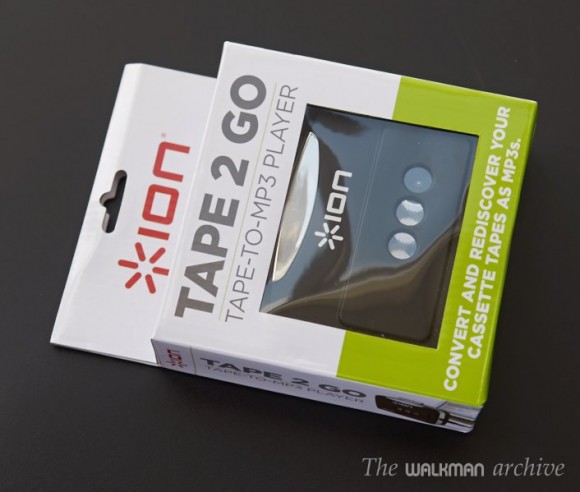 I received recently this curious walkman. Its most curious feature is that it features easy digitalization of tapes.
Although digitizing tapes is not definitely something I'm interested in, I decided to buy this walkman because I received one of those typical emails with a good deal: normal price -> 43 euros. This deal -> 18 euros. Hmmm, -I thought- I don't have so much to loose for only 18 euros, so why not?…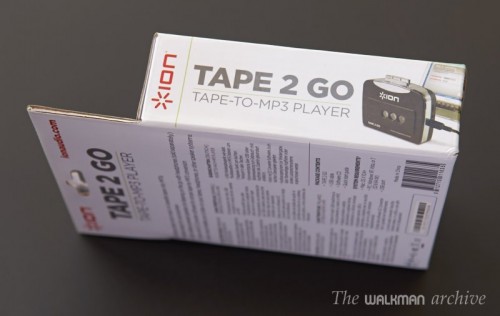 The package is very small and contains only the esential: the walkman, an USB cable and a CD with the EZconverter software.
What's special with this walkman is that it includes the A-D converter and a USB output. This way the audio is digitized inside the walkman, so the sound card of your computer has nothing to do. This way recording level is carefully adjusted in the factory, and it avoids clipping or low level recordings.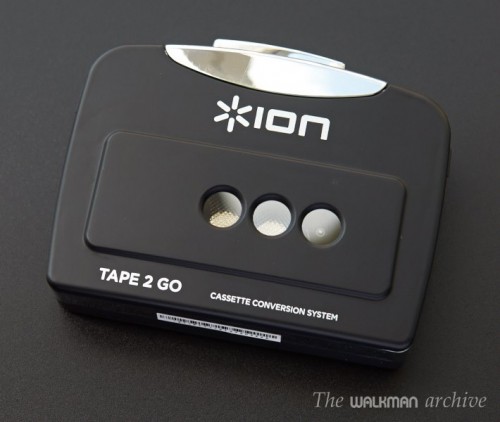 Operation is veery simple, as it does lack many switches that are common in many walkmans: Megabass, autoreverse or Dolby. Even tape selection. In fact, there are no switches at all: just the volume dial.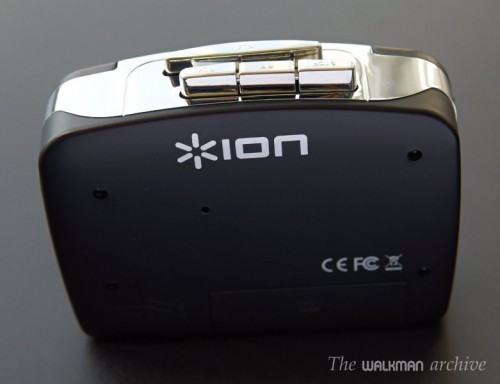 Buttons are big and hard to press and mechanics feels solid and "clunky" (is that the word for a loud mechanism?).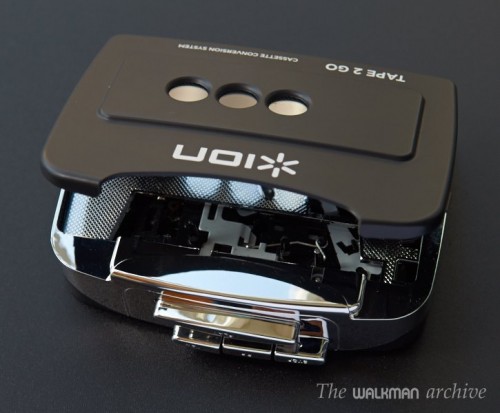 After a few minutes, I got the first problem: the speed became high and I could then start listening "smurfs", so I took out the two batteries and leave it in the box for some days.
Today I picked it up and it looks that is works properly again ¿? Something interesting is that it can be powered by the USB, without having to use batteries at all. Good idea!
I want to perform a complete conversion to MP3 that I still didn't do, but first measurements with pink noise and my oscilloscope shows that it lacks a lot of bass. Overall the impression is a decent sound quality but low bass.
I'll update this review when I do the conversion… (more to come).
UPDATE 10/7/2012: I tried to play one of my reference tapes but I had to adjust the internal speed screw because it was very slow speed.
The audio quality is not bad… it's a shame. The wow&flutter is HUGE. In fact, it's so huge that I think something is going bad inside. I opened it (yeah, for the first time) but the two belts are in good condition. I started to record the audio but the audio is hardly listenable; it's so bad that it's anoying…
So I postpone the test until I find another belt to replace that is tighter, to see if the problem is that. Maybe the problem is the high temperature that we still have here (around 24-28º that make the belts longer and slip a bit…