My new, modded, Nakamichi Dragon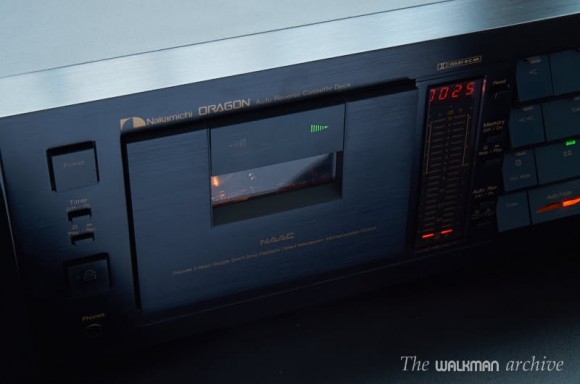 I've acquired recently a legendary Dragon. I'm so excited about it; it's a dream deck.
This is a photo I've took after unboxing it: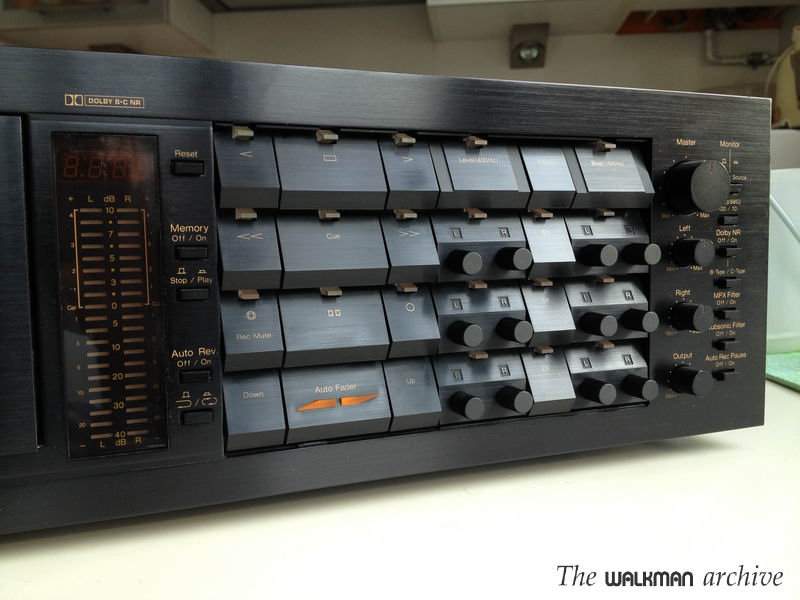 It is in 9,5/10 cosmetic condition and 10/10 working condition. I bought it from a british seller who explained me that he took it to service to Nakamichi's official service in the UK: Bowers&Wilkins.
After learn to calibrate tapes I can say that it sounds like being in heaven. Really impressive.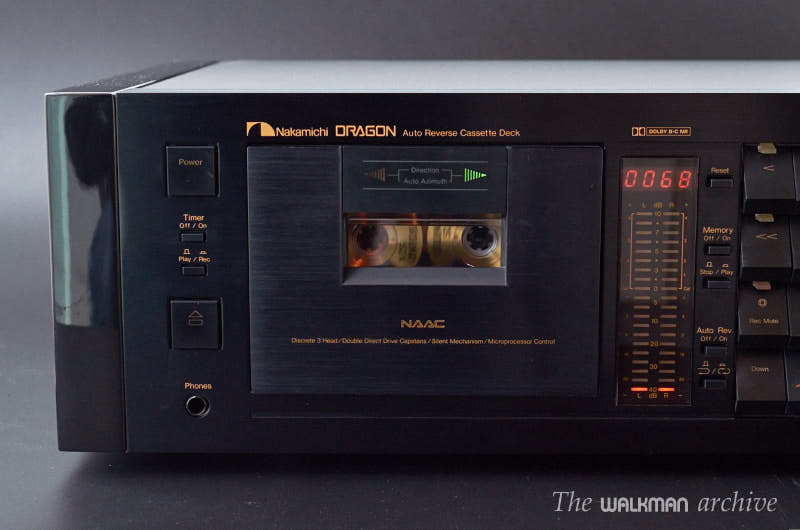 One of the particularities of this deck is that it has unique black side cheecks of lacquered wood: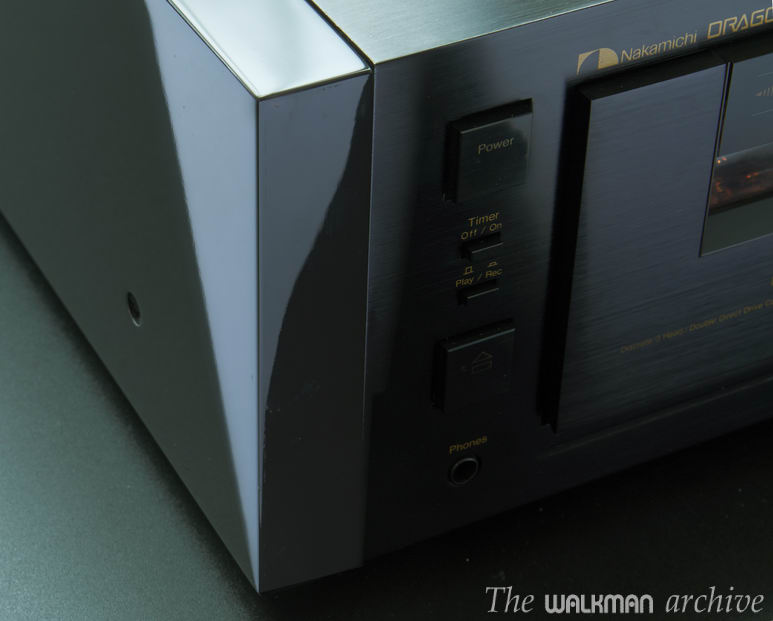 They are really beautiful: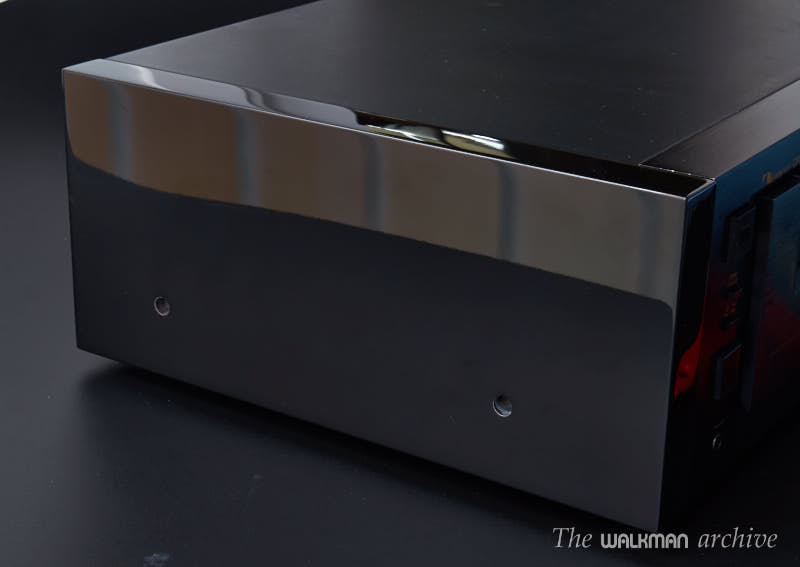 It's probably the world's unique Dragon to have them. Maybe… Another of it's particularities is the extremely low serial number: just the 96 (I suppose the "1000″ after doesn't count):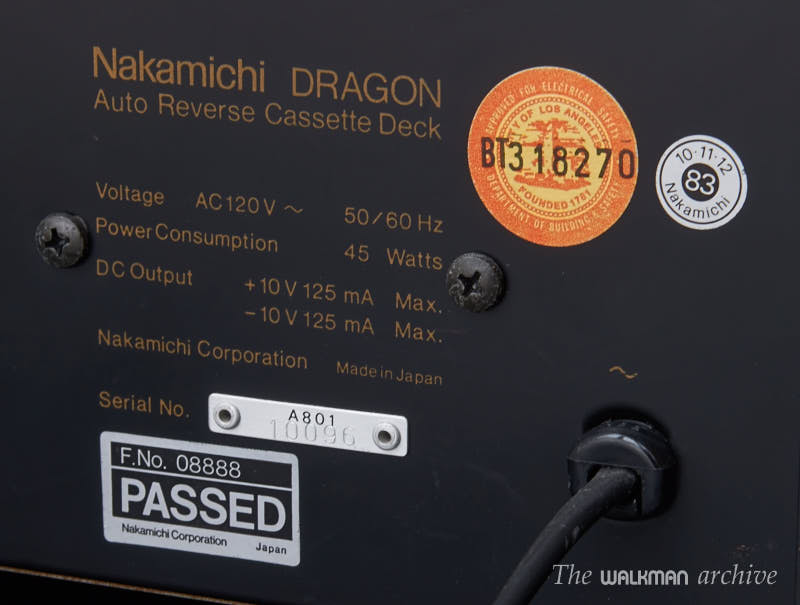 After calibrating some of my tapes I can say it's the only deck to surpass my loved 'Super-D6C' in terms of frequency response curve (FRC) in general terms.
But I found that my D6C still surpass the Dragon in a few areas: it offers better reproduction when playing in a Walkman. I mean: playing in the same deck where it was recorded, both are extraordinary. But playing in another walkman, the D6C is better (shows better FRC). Not only that, the encoded Dolby C is slightly better too in a walkman.
The third particularity of my Dragon is that I started to mod it cosmetically so it helps me when I'm calibrating tapes. First I add a very small triangle to the calibration knobs: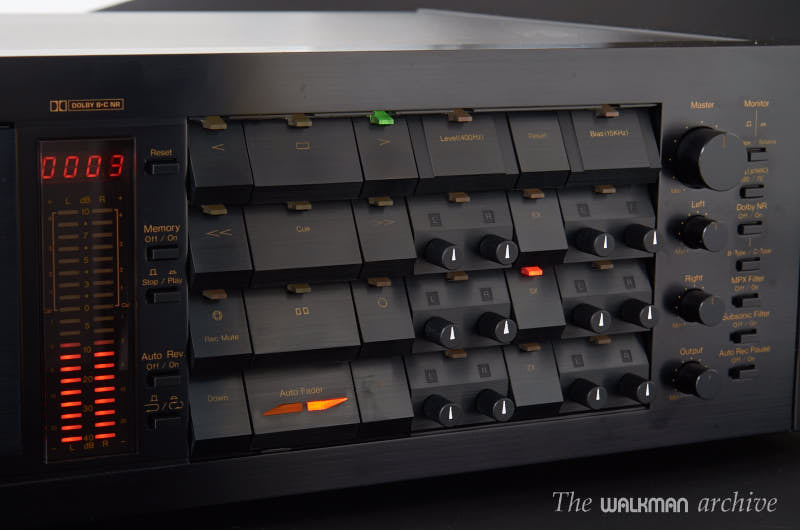 But finally I decided to add scales too. So I took measurements, draw scales and print them in photo quality stikers, and that's the result of that: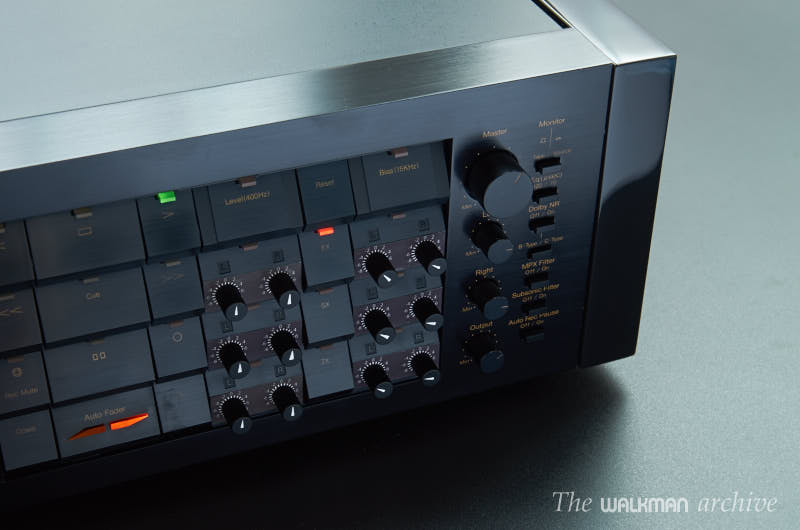 Cool, huh? I hope you like it.