Finally… the one I've had when I was 15: Hitachi 3D75E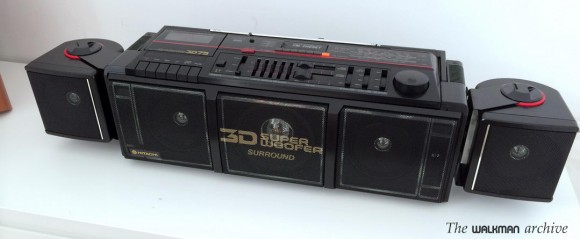 This is the boombox I've had from '87 to '92 (more or less): the Hitachi TRK-3D75E.
I've had to "fight" considerably with my parents until I convinced them that I really didn't want any cheap or budget boombox. I really need a decent one, with a lot more features than the average, like and 5-band EQ and… (that was REALLY important): radio presets.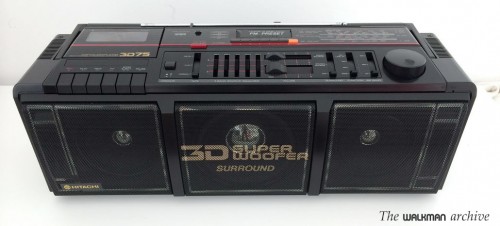 This boombox has a key feature: a big central speaker to add much more bass to the sound.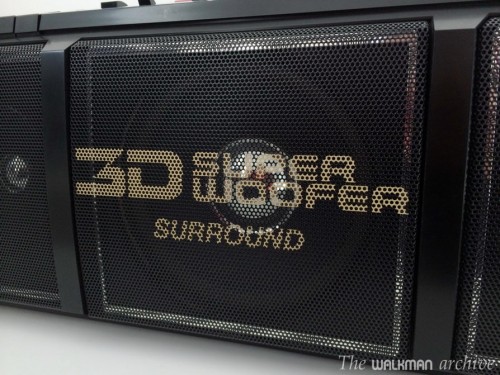 But it also has a lot of interesting features, like a 5-band EQ, Cue&Rew, 6 radio presets, surround sound, a Line IN, tape counter and 4-band radio.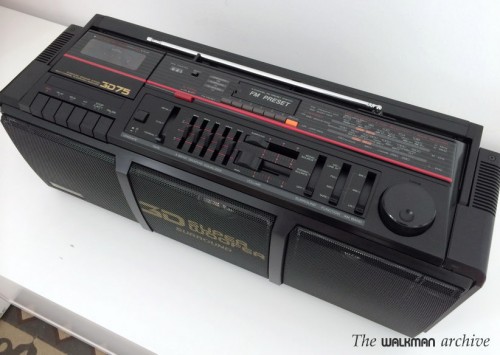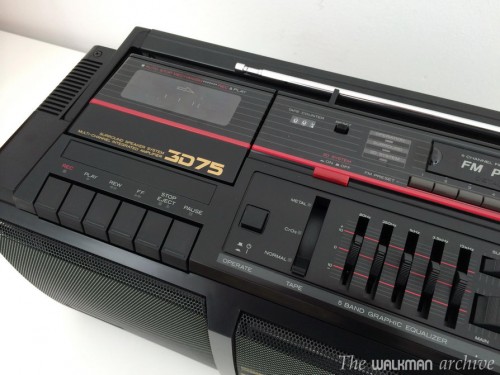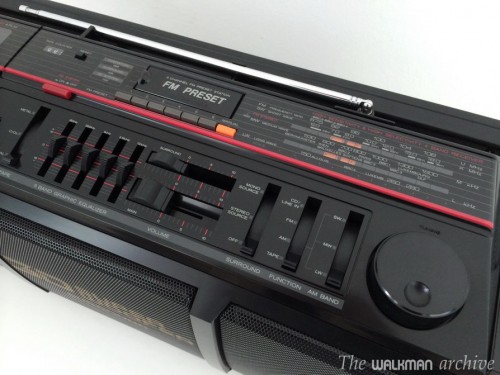 The addition of 6 radio preset was very important. In those days, radio was the only music source to many of us that couldn't buy every new disc release. In fact, I couldn't buy any. I have almost no money at all. So continuously search for THAT song through various radio stations and changing very quickly from one to another was the key if you really want to record it from the beginning. And radio presets let you do that instantaneously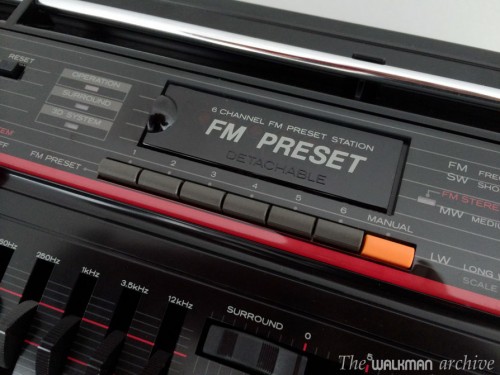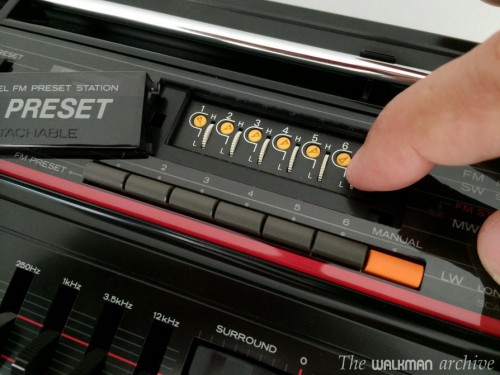 Something that makes this boombox very special, apart from the central speaker, are the surround speakers. They have to be acquired separately and the sound can be manually activated with a button. It really make the sound surrounding you, and I guess that it's using some sort of delay or phase change between channels.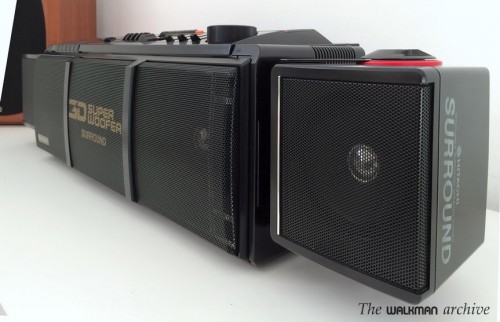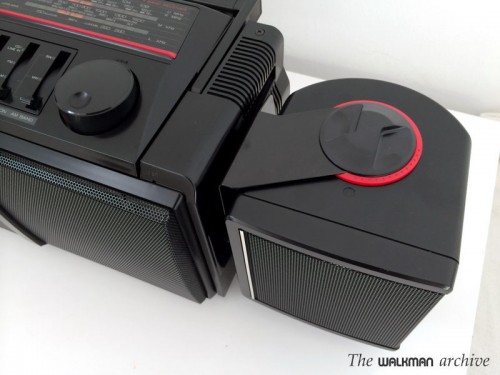 I have absolutely no idea where my own Hitachi is, but I was lucky to find this brand new unit recently, complete with external speakers (that I haven't had in the past), though at a high price.
Hope you enjoyed it!