John Williams' STAR WARS on reel tape acoustic experience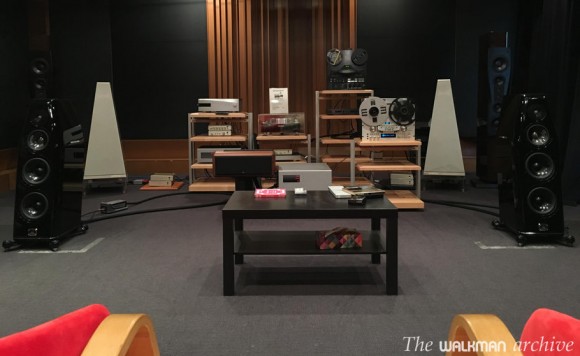 Thanks to my friends at WERNER Music, the most exclusive hi-end store at Barcelona, I discovered that there exist a high quality reel tape of the most famous soundtracks from John Williams, and I was completely blowed-out!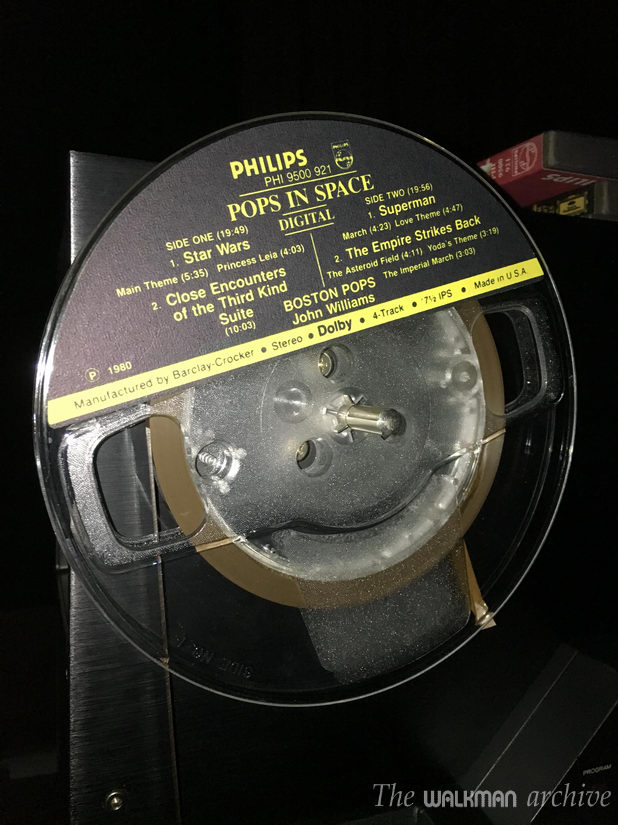 These reels were encoded with Dolby B. They were kind enough to put this reel on their TEAC 2000R so I could listen to it… and the experience was really shocking, not only by the quality of the tape itself but also for the equipment they have in their impressive listening room.
I thought it would be so cool to have a copy of this reel tape but to make it I may use my recently restored and upgraded Pioneer RT-909. As guys at Werner are my friends, I asked him if I could take my Pioneer to their acoustic room so I could make a 1:1 copy. They agreed. And so I did.
So past tuesday I took it to there (sadly, the acoustic room is in a 4th floor and the elevator wasn't working, so I had to pull it up by the stairs…). Here's the scene: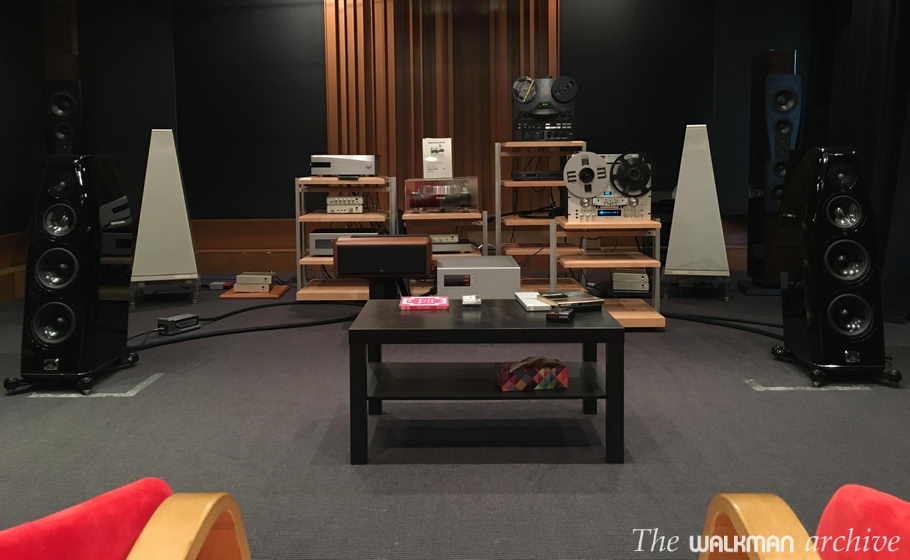 First of all, I put the original reel tape on the TEAC 2000R that they have there: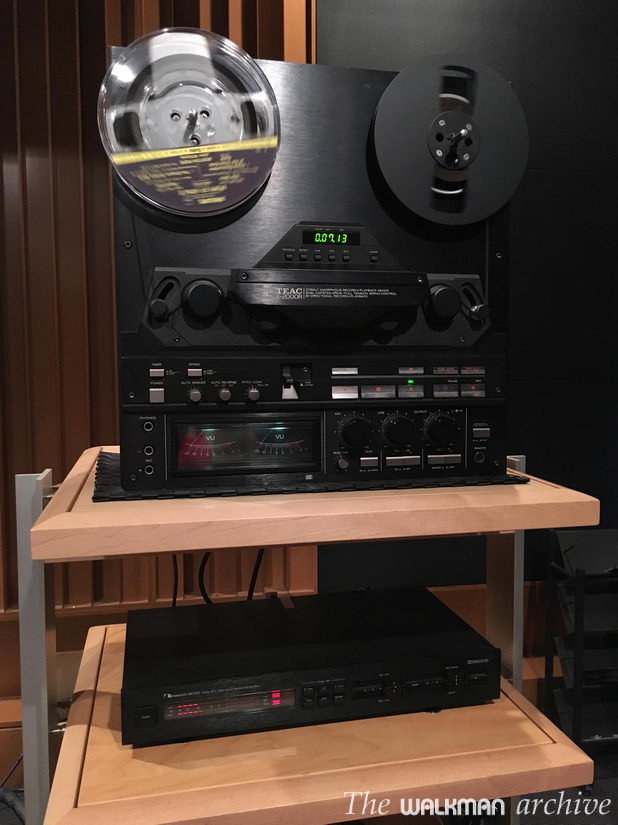 As the reel tape is encoded with Dolby B, they used a Nakamichi NR-200 unit for decoding it:

Then I connected my Pioneer RT-909 and also my JVC NR-50 unit for Dolby encoding. This way I could play the original tape after decoding Dolby and then encoding again with my NR-50 so I can be sure that the encoding is absolutely compatible with my NR-50 and also minimize the hiss that could be increased if I do a direct copy without decoding-encoding.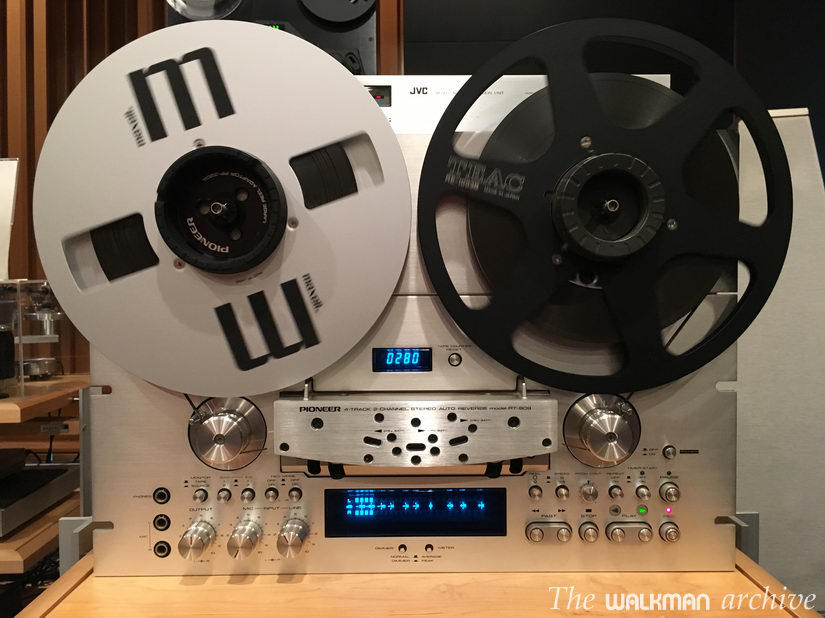 For making the copy I took two Maxell reels: one big for making various copies (with and without Dolby) and one small to make a copy that is visually very close to the original. I plan to copy the original red sticker too… stay tuned for that.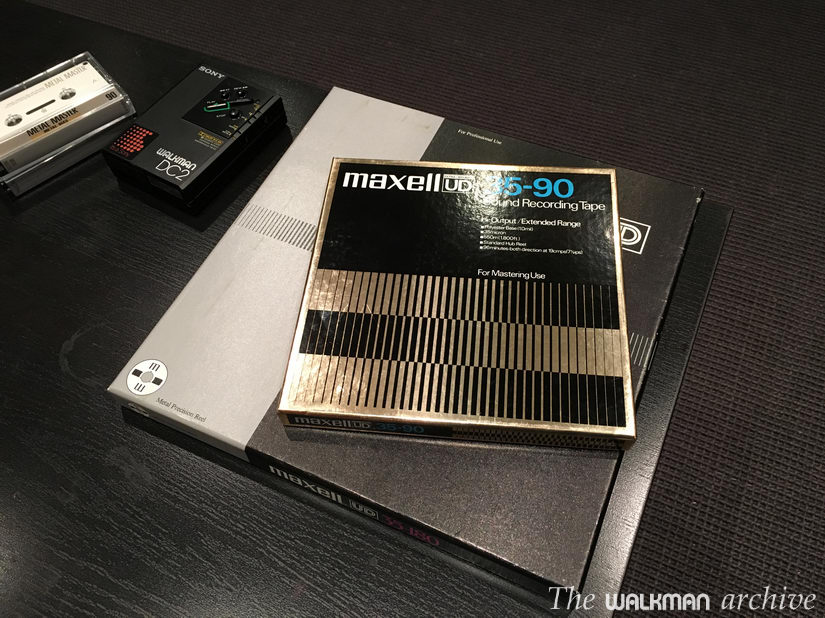 Then I spent almost all morning making recording tests to be sure that everything was perfect. In fact I'm not totally sure that everything is perfect, but I did my best. As you can see it was a gorgeus looking set-up: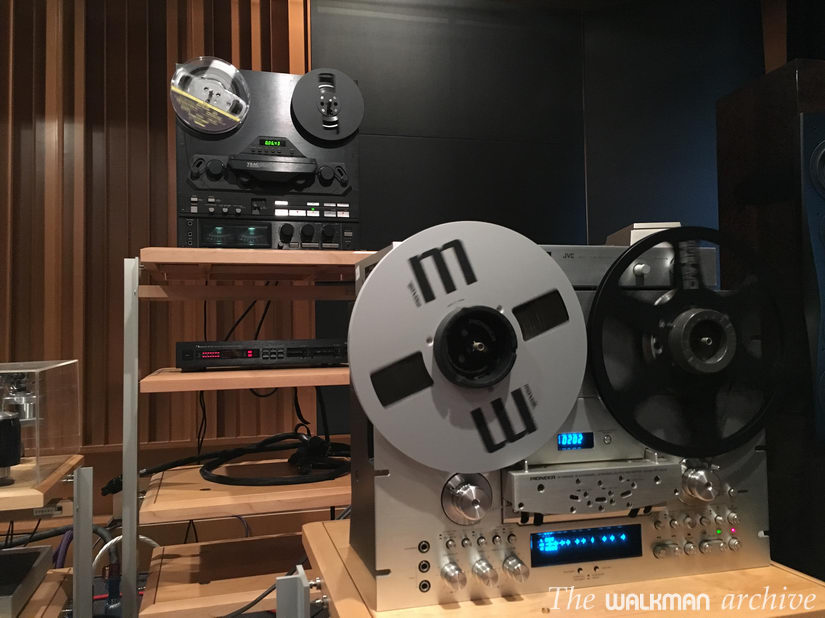 But what you could n0t imagine is how good does it sound, thanks to the impressive gear that this extraordinary room contains. The speakers used were a Karma Elegance which are not only very elegant, but also impressive sounding.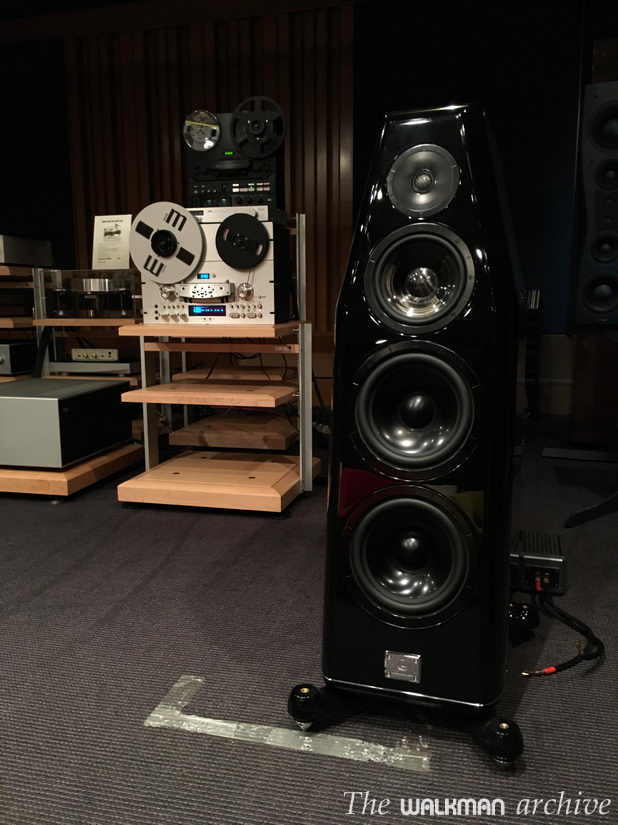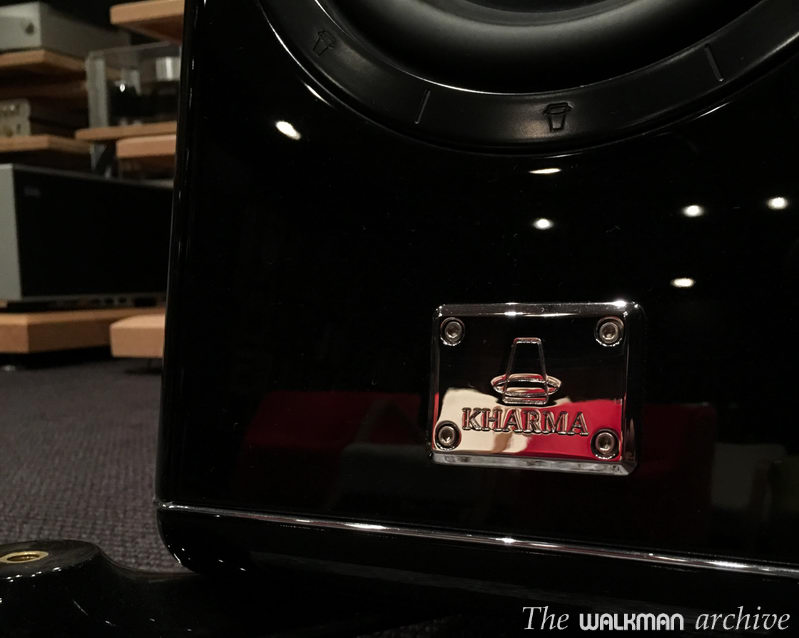 These 27k euro ultra hi-end speakers were driven by this also impressive Soulution preamp: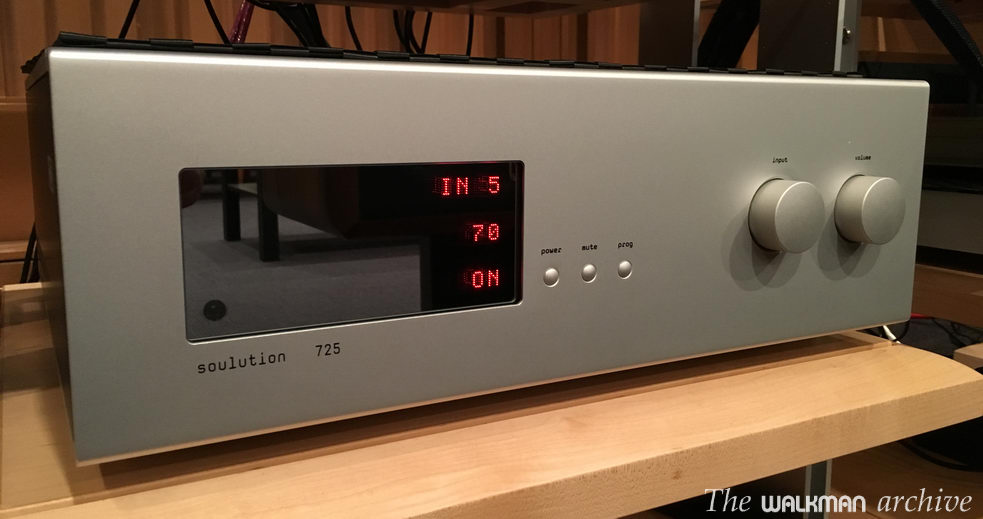 Want to see how was the experience? Take a look at this video:
Tags: Pioneer, Reel to reel
This entry was posted on Friday, February 26th, 2016 at 8:42 am
You can follow any responses to this entry through the RSS 2.0 feed.