My new Revox B215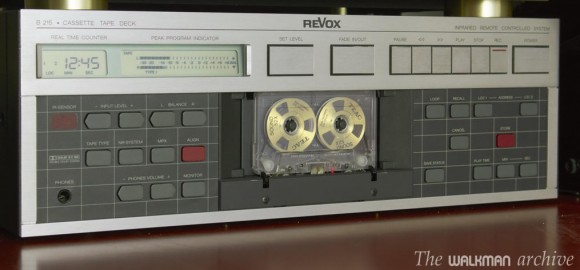 I've never heard about Revox until a few years ago -say 2012- and it looked to me as very particular machines, with a design that is very different compared to the typical japanese decks.
There is one Revox that caught my attention since a friend of me had one: John Lydle, a very nice and very respected walkman collector that lived in Fort Lauderdale, California. Sadly he passed away on past Christmas, but this is another story on which I'll talk on a future post. That machine was the Revox B215.
It's design it's completely away from any other deck I've ever seen. The grey LCD screen remembers me the old CASIO calculators and the button arrangement is quite surprising. Luckily I found one in mint condition here in Barcelona, working perfectly, and I bought it.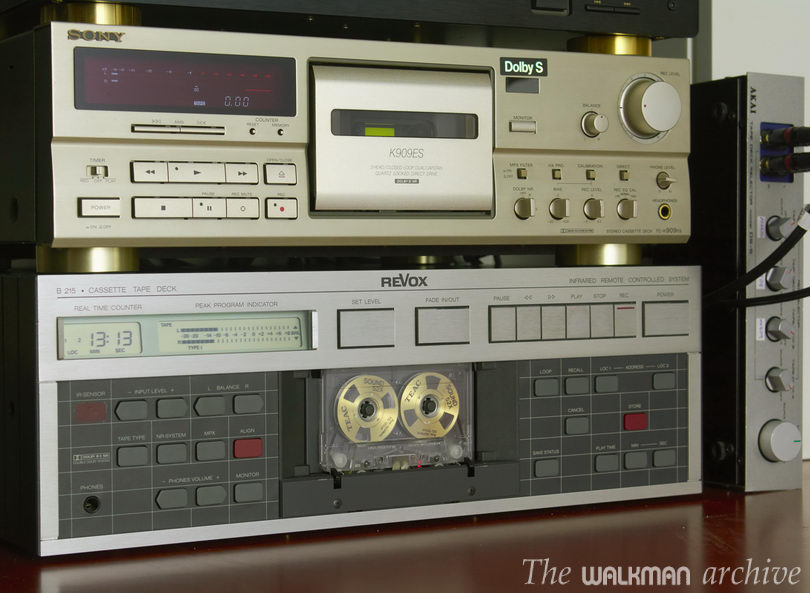 At first sight, it's surprising the way you put the tape, nude as in my Pioneer CT-F1250, but this time there's not a rotating cover like in the Pioneer. The mechanism is deadly silent, probably the most silent of my whole collection of decks. The counter is very smart, because you have to simply put a tape (whenever it's position) and she will found it in a few seconds. Just press the 'Play time' button to set the total duration of the tape and she will recognize the actual position in few seconds, by analyzing the rotation of both takeup rollers. Impressive for an almost 30 year-old machine.
The sound is impressive, in pair with my best machines: the Pioneer F1250, Nakamichi RX-505 and the Dragon, overpassing my beloved Super-K909ES (upgraded by ANT Audio) and the TEAC V-8030S. Really detailed and open.
Another thing that surprised me is the really bad compatibility with dolby-encoded recordings made with my K909, a machine which I use the most. Luckily I can use my JVC NR-50 noise reduction unit to overcome this and get the most of the sound easily.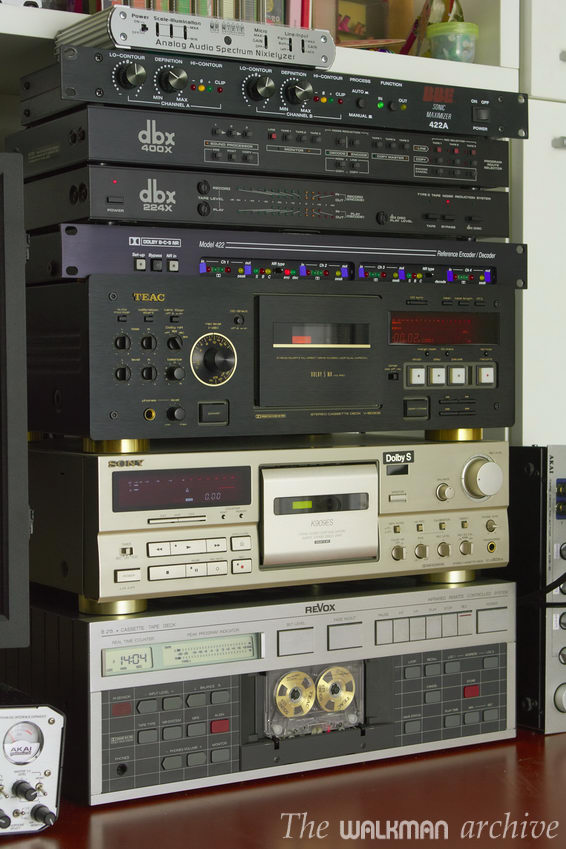 And this is my super-short review of one of my latest decks, on which I'll be making a longer review sooner or later.
Tags: Revox
This entry was posted on Saturday, March 26th, 2016 at 8:42 am
You can follow any responses to this entry through the RSS 2.0 feed.
One Response