Panasonic RS-296US, a marvellous cassette carrousel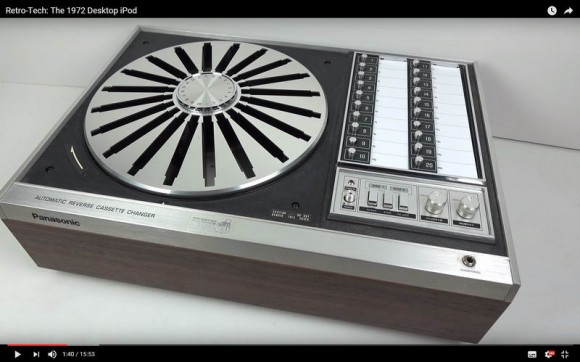 I have seen this rare deck only in an old brochure. I must confess once I've seen it in action I'm in love with it. My friend Mat at Techmoan has finally found one after years of searching and he's so lucky to have it in excellent and working condition.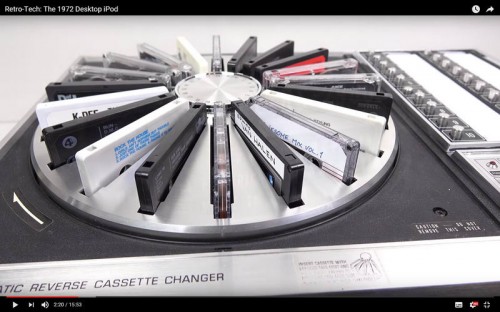 Believe it or not, but this deck can manage up to 20 cassettes and it dates from the early 70s! Unbeliveable. Truly impressive!
At some moments there can be seen two curious tapes: a Edward Van Halen and an Awesome Mix; you guess who made them? Yep, you're right

I love to see them in the video; they look so cool! Thanks Mat!