Philips EL-3302, the very first cassette player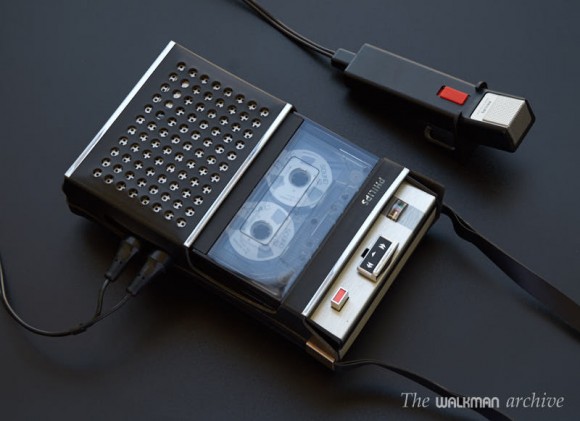 Once in a time there was a brand called Philips that invented a music format that revolutionized the entire world. It was the compact cassette, and that happened back in 1962.
Quoted from the Wikipedia:
"In 1962, Philips invented the Compact Cassette medium for audio storage, introducing it in Europe on 30 August 1963 at the Berlin Radio Show, and in the United States (under the Norelco brand) in November 1964, with the trademark name Compact Cassette. The team at Philips was led by Lou Ottens in Hasselt, Belgium."
And… guess what was the very first cassette player&recorder that Philips released into the market? Yep, this one. Well, to be fair the very first one was the EL-3300, which was released in 1968. This one that I got from a chap in the UK was the next model, almost identical to the original one but with very few changes.
This deck plays and records (sorry, no stereo; only mono) using an external mic. I was lucky to find an unit almost new, nearly unused and boxed.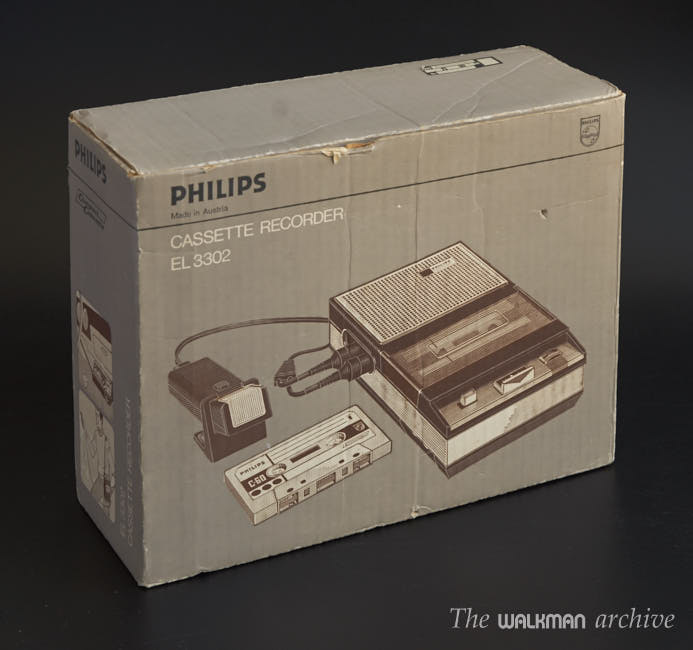 It came with everything: the original external mic, the user manual and the box: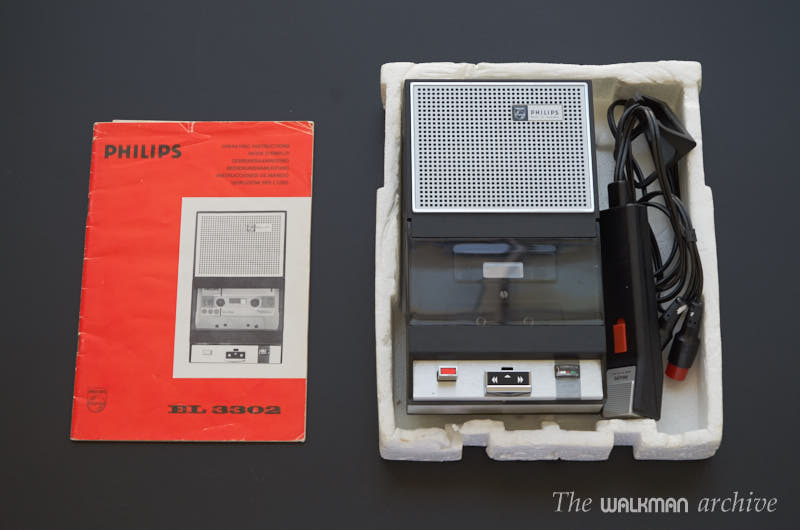 The recorder is very simple and sets the basic design that many (many!) desktop recorders had for almost 20 years. I remember that many of us had one like this for loading games onto our beloved Spectrum computers…
It has one centered button which is cannot be pressed, but swiped upwards (to play) or to each side (to FF or REW).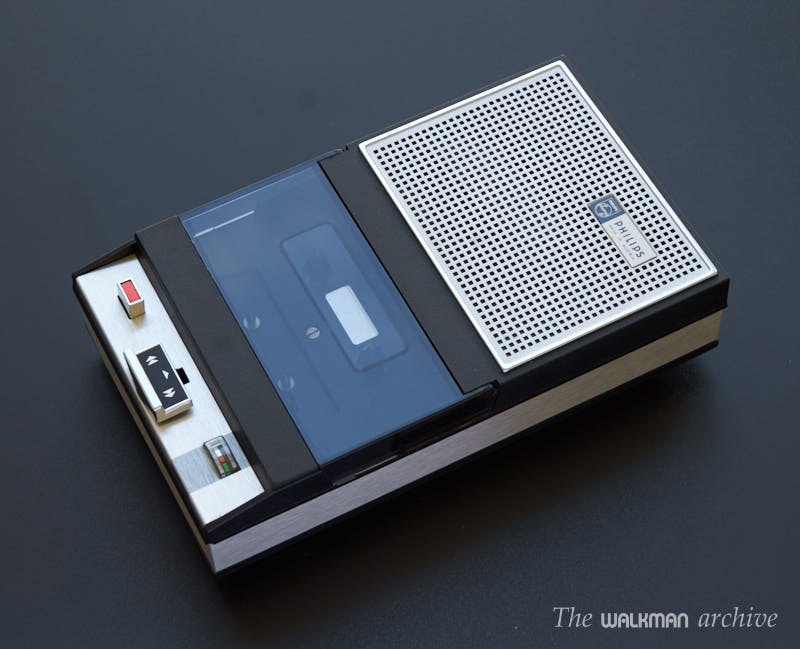 At one side there are two volume controls: one for playing and the other for recording: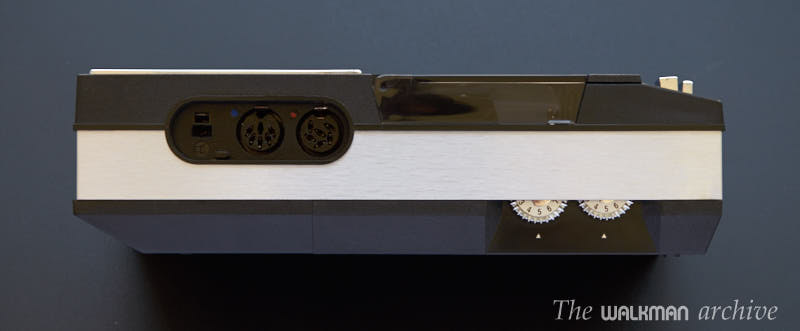 There is a red button beside the center button which, of course, serves to start recording. And there's a very small meter which is helpful to get some feedback when you're recording: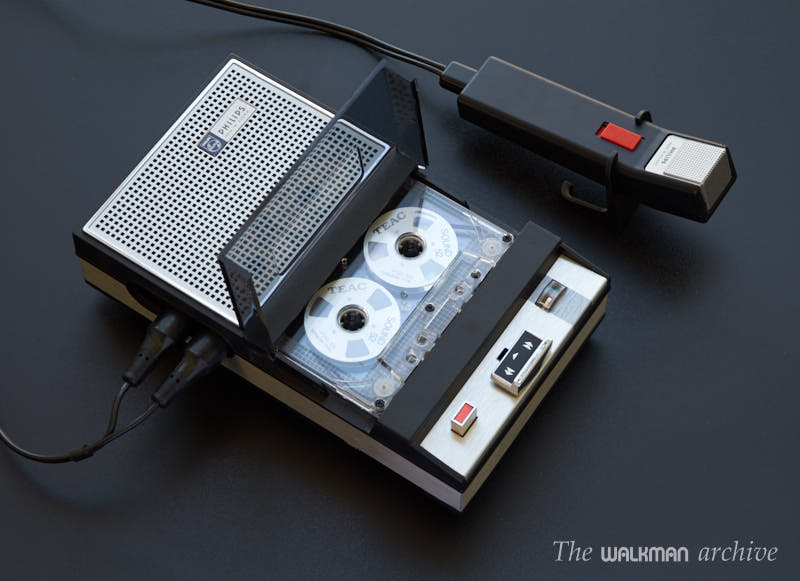 Mine came with the belt melted inside which caused a little mess. After cleaning it carefully and slowly the mechanism worked FF and REW but not play. I have to disassemble it fully to get access to some gears to clean them and let it play. The motors needs some lubing too. Other than that, it's surprising that this device still works well after almost… 50 years!!
I'd like to see many devices that we use today (smartphones, tablets, computers…) after 50 years. I bet not even one will work…