SONY TC-K909ES Champagne, the first jewel in my collection

I'm always been a fan of SONY products since 1986. I loved the quality of their materials, the design and the good mechanics. Since their ugly acquisition of AIWA and the huge fails with the advent of the MP3 I'm not a fan of SONY anymore. But no one can say bad things about their highest quality products: the ES series (Elevated Standard). They represent the best of the best from the brand, built with the best materials to last for many years.
And this K909ES was the best deck available in my country under the top-of-the-line KA7ES, which was essentially the same deck but with a different internal arrangement and better materials. Some experts say it's over-engineered…
Anyway, back to the K909ES, I have had two of them. The first one, in black, was my first top line deck I've ever had. I really was shocked by it's quality. Not only by its build quality, but by its sound too.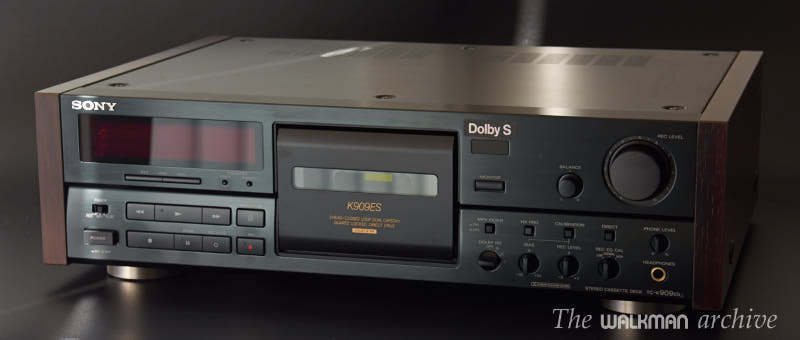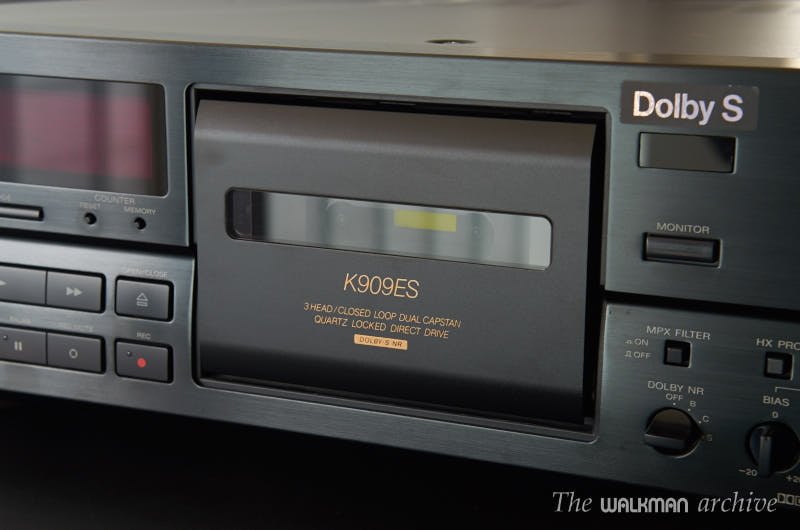 I knew there was a Champagne version out there, but they usually go for big money. So I wait and wait for long time, until on day, luckily one of those wonderful champagne decks appeared in a 2nd hand local website. What was best is that I got it for only 200 euros, much less that the prices usually found at eBay.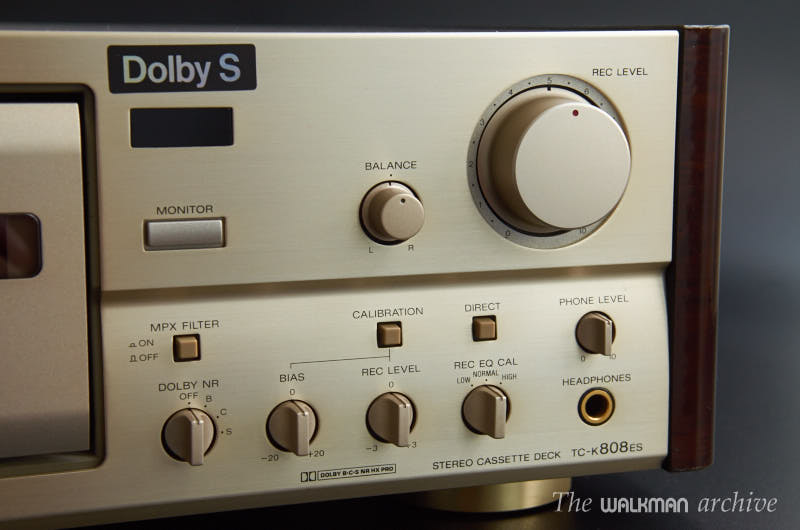 Actually this photo shows clearly a K808ES rather than a K909ES. That's because at that time a good friend of mine got a Champagne K808ES while I was still searching for a K909 in that colour. He brought the deck to me so I could take some photos… and I did. Lately when I got my K909ES I found boring to pick up my K909ES from the stack (you probably know that it's a nightmare to remove those cables and then put the device back in its place and re-wire again…). The K808 is identical to the K909, except the lacking of the HX Pro button and a very few changes inside.
The deck was in inmaculate condition; it only needed new belts and a internal calibration to take it back to factory specs. I contacted Alex at ANT-Audio and he was ready to service it and to perform some upgrades, so I carefully ship it to him in the UK. After -more or less- two months the deck was back with me and, god, it sounds gorgeous.
It's hard to not fall in love with this wonderful deck. The attention SONY engineers put to every fine detail is awesome: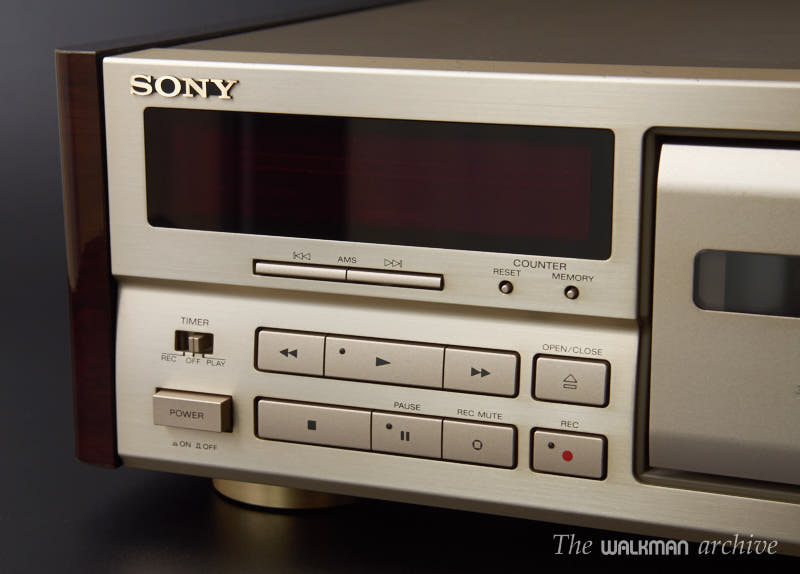 This deck is a 3 head deck equipped with a direct drive mechanism, which guarantees super-stable tape transport. As it is quartz locked, the speed is almost perfect too, showing no variations depending on the room temperature.
It also features a closed loop dual capstan, which mantains a stable tension on the tape, helping to reach the perfect stable speed.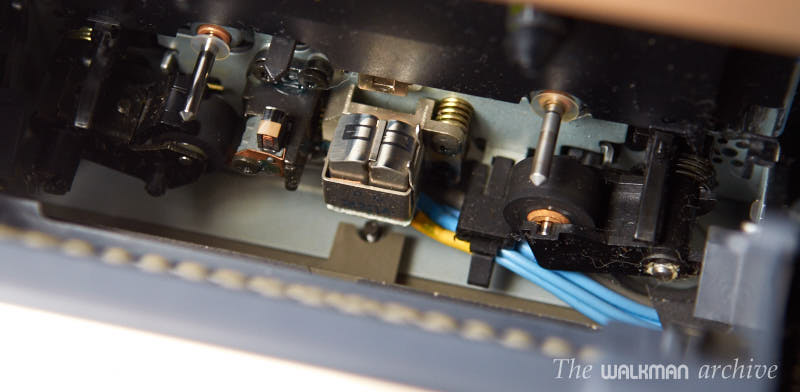 After three years of weekly use it has never failed me. The recording quality is truly excellent, with a quality that allows a good tape to store everything that is on a good, deeply cleaned vinyl, especially with Dolby C, S or dbx (that I can use thanks to an external dbx 224X processor).
Stay tuned for a full review soon…