Sansui FX-W72R, a rare licensed Sony walkman?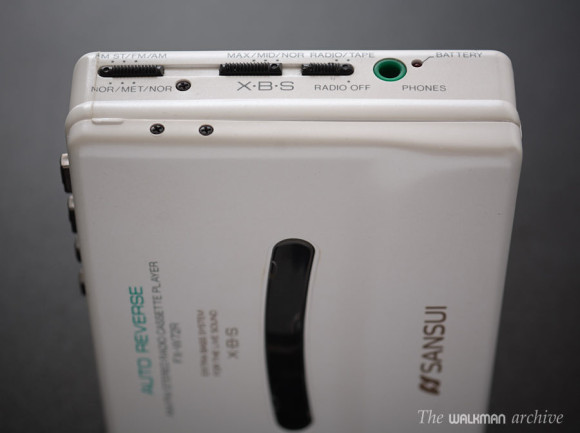 Sometimes, very rarely, a truly rare item appears suddenly like a jewel. I think this time I found some: the Sansui FX-W72R. This walkman comes under the name of a very respectable HI-Fi brand, which has made some quite remarcable devices, like the impressive SE-9 equalizer that I have in my collection:
Sansui always focused in HI-FI devices and never made anything portable… except this one.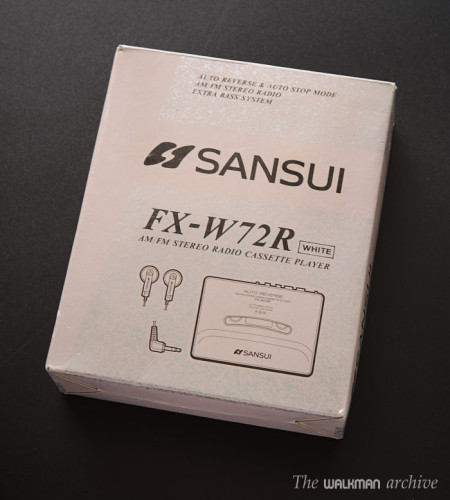 The box shows nothing special. In fact it's a bit ugly to me.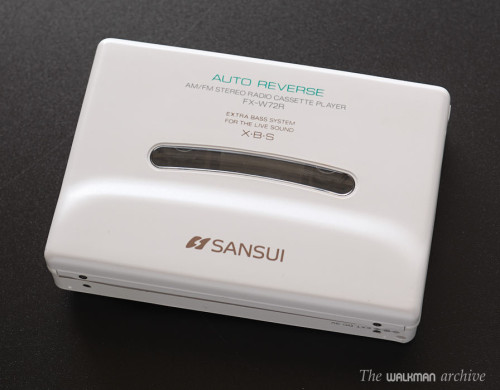 The unit is, however, quite beautiful in white. Not very usual color, indeed.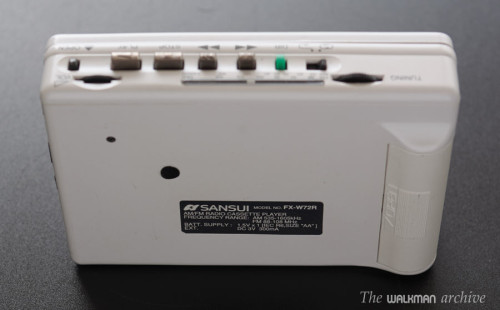 But… wait, this FX-W72R has something that seems very familiar to me… That controls layout…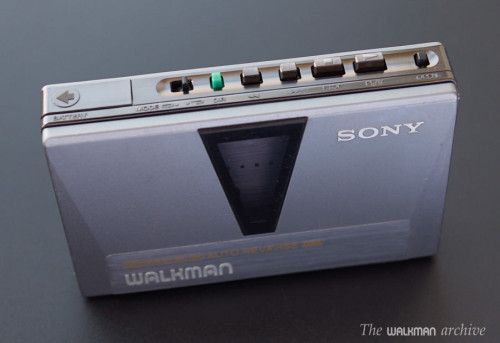 Hmm, the Sansui has a quite identical controls layout than the SONY WM-F550C. Casualties? Or maybe a licensed model? If so, this could be the very first licensed model by SONY I see.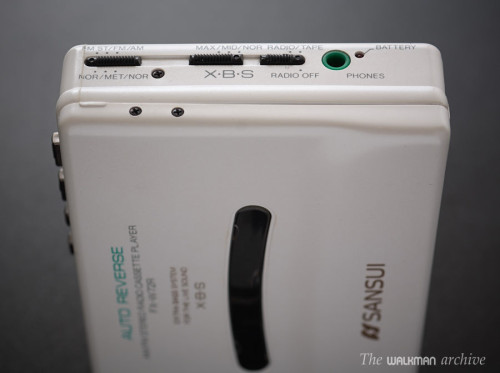 It seems based on the same mechanics as the F550C (and many other models like the B603 or the 504).  It includes radio in a different configuration than the F550c (which also has radio).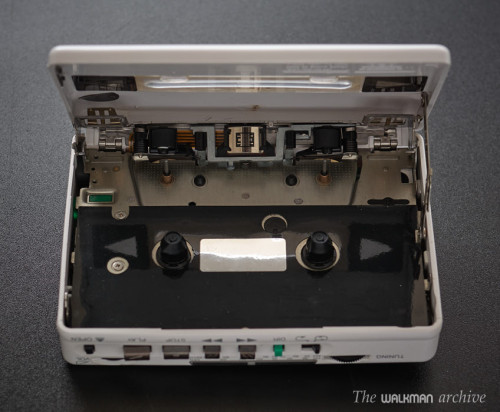 Indeed an interesting model. It remembers me the Infinity Intimate, the only walkman made by Infinity (yes, the famous speaker brand) but licensed by other brand. I'm not sure why these brands did that and then forgot walkmans forever, but anyway I'm grateful that they did, because they made very collectible units indeed.