According to Walkman Archive…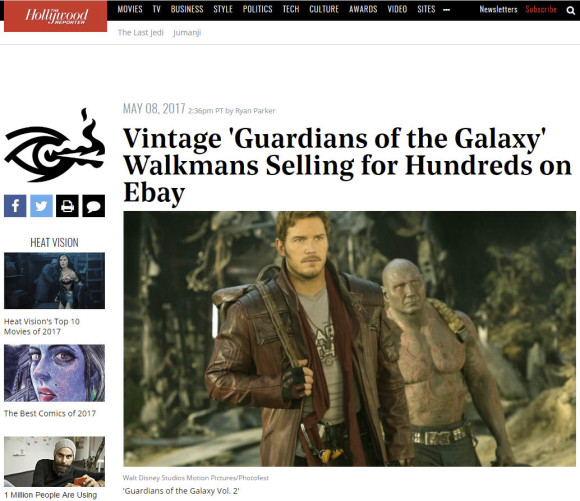 I must confess reading this article made me think I must be an important person… or at least I have a somewhat relevant website. None of them are true, but I bet the latter is closer.
Yes, The Hollywood Reporter published an article and they made several references as "according to Walkman-Archive…". Gosh! If someone told me some time ago I'll see such thing I'd laugh… but now I have my eyes wide opened, and my jaw dropped to the floor.
Nothing new: just the sad truth that walkman prices skyrocketed in the last years, and Chris Pratt's character and his SONY TPS-L2 is guilty for that. Until then, these models were selling for 60-80$ (much more of boxed), but after the release of GOTG movie, it's difficult to find one under 300$.