Fixing a loosen pad in an old cassette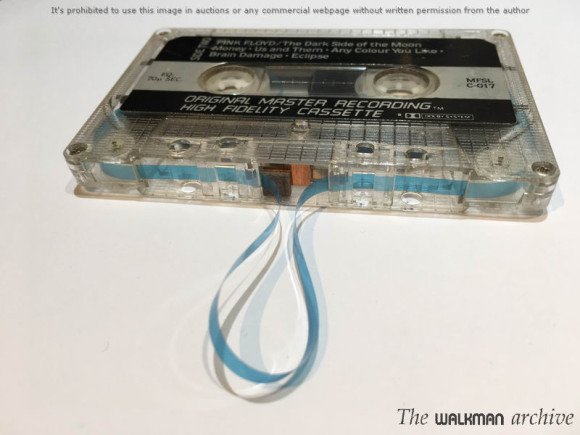 Not long ago I got a copy of Pink Floyd's dark side moon album, MFSL edition.
The sound is fantastic; I'd say better than vinyl. The only problem is that if I try to play it back on the D6C, for example, it doesn't sound good. Speed goes up and it sounds really weird. This is because the original pressure pad has detached from the small metal plate, so the head does not make the contact it should make on the tape.
This does not happen in double capstan decks, but having the D6C (and walkmans) a single capstan mechanism, it occurs. Solution? Stick it back together.
Well, that's what I've done in this case. The first step is to remove the original pad and clean the old adhesive residue with a little alcohol. Then, with double-sided tape, I cut a small piece and pasted it on.
I carefully trim the excess and finally, with the help of precision pliers, stick it back onto the metal plate.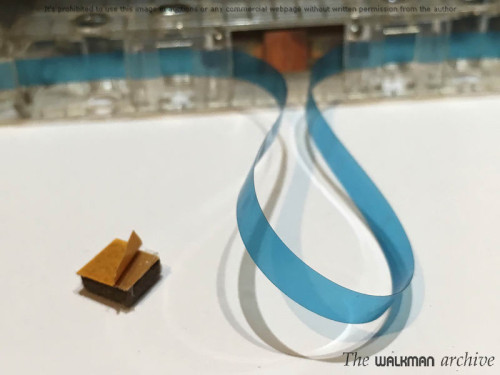 To help me, I took out some tape and placed it so that it turns the cassette around from behind, so that it leaves me free access to the head area.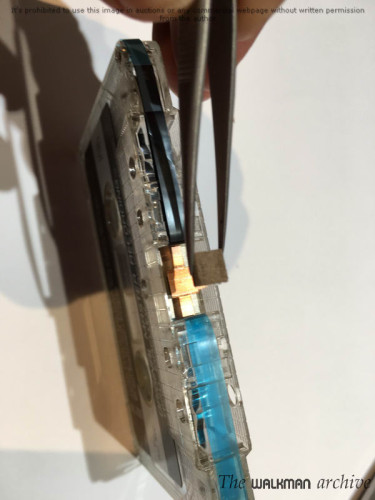 And finally, the cassette is ready to play flawlessly: