New AC/DC cassette release at record store day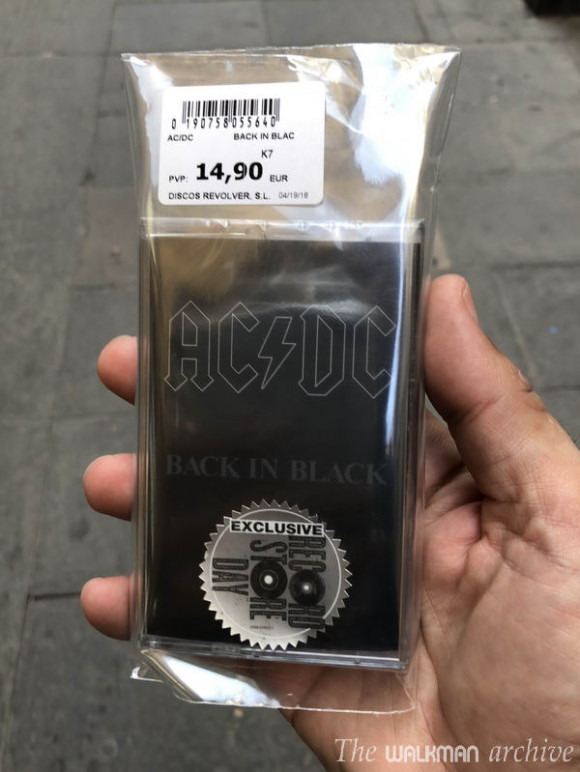 Cassette revival is becoming stronger each month. Even for hard rock bands. Metallica announced they will release a new luxe set with cassette and AC/DC released a cassette just for the Record Store Day past april 21.
I was one of the buyers of this limited edition release. Only 2500 were released in the world together with a T-shirt. To me this is a good sign of how cassette is coming back, but the quality is not a pleasant as I'd like it to be.
I don't know who made this release and seems mine was done here in Europe, maybe Netherlands. The american edition has been probably made by the NAC, but I really don't know.
The recording has been done without Dolby (no good news here) as there's no logo on it, but when I play it and switch Dolby B on, it sounds like it was actually used because the sound is not muffled.
Anyway, I'll be doing a deeper article on this soon…
Tags: Cassettes, pre-recorded
This entry was posted on Monday, April 30th, 2018 at 3:26 pm
You can follow any responses to this entry through the RSS 2.0 feed.