New boombox from Panasonic?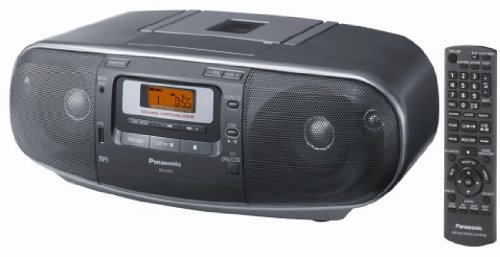 Yes friends, seems that the big audio brands are moving on with the cassette revolution. Toshiba released a small boombox recently, SONY already has one and Panasonic has released a new one: the RX-D55A.
Looks like a basic boombox but, hey, it has a cassette player. The frequency range is 50-12.000 Hz which is much worse than any 90s walkman from SONY, for example, but it's better than nothing.
The boombox has been released in France, Germany, the Middle east and a few other countries. It can be found in online stores too for other countries. Full specs here.
Seems to me that big names are starting to do some testing on the market to see if it's worth to invest something to make a new product. I bet they don't have to invest much because they already have good knowledge on that based on what they did in the past, but they have to adapt the new products to the actual time…