Cassette revival party at Barcelona [UPDATED]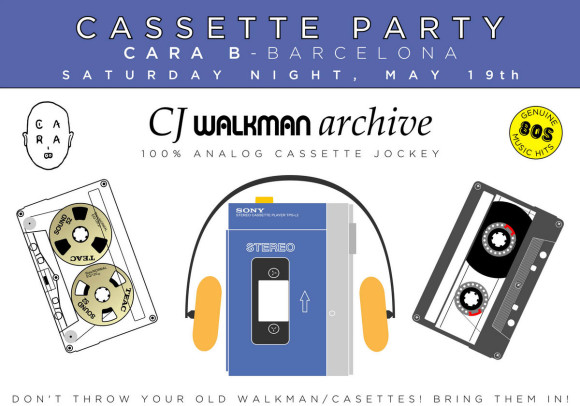 Past saturday I went to Cara B Barcelona (view in Maps) to relive the cassette sound. I've put my cup and became CJ Walkman Archive for one night, and played with cassettes and walkmans!
The pub was bigger than the previous one I've went to and the sound was also much better. Because of monday being holidays, there came not so many people, but it was a lot of fun indeed. I even had the opportunity to talk to some people there and show what I was doing. Many people were impressed and very surprised that the sound came directly from a walkman. Some couldn't believe it!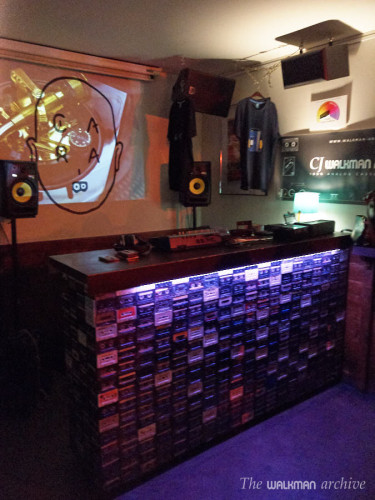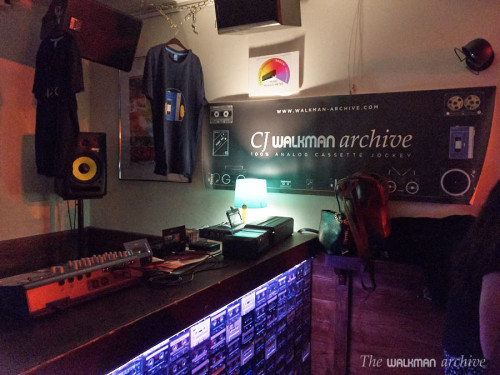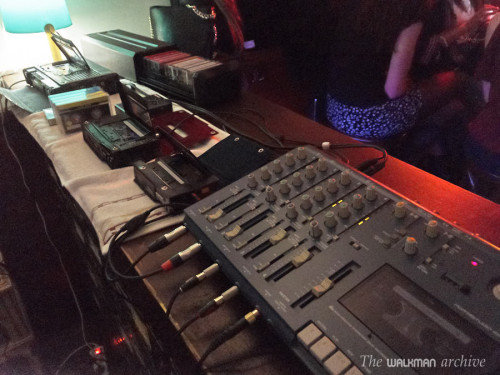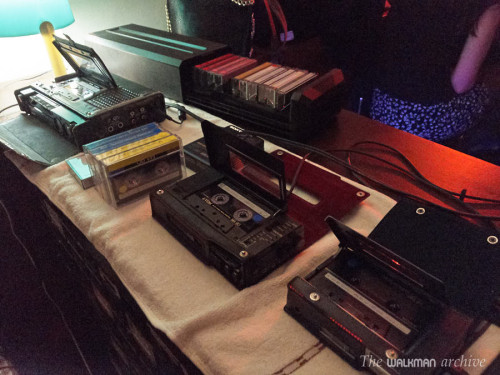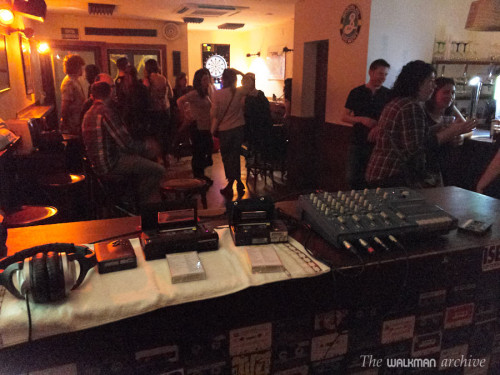 Genuine and 100% analog pop & rock from the 80s!