Cassette culture: a small market full of passion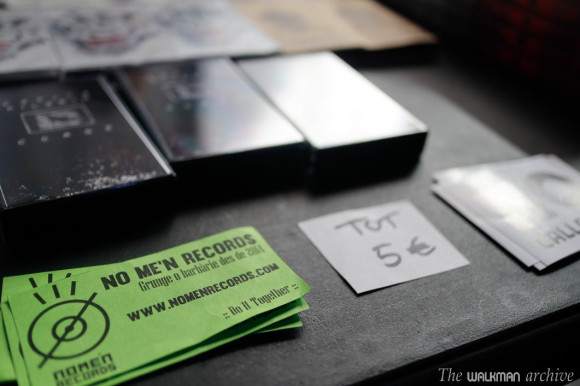 This saturday I've been at Cassette Culture, the very first market for small releases in cassette. See my first post about that.
I've been CJ'ing for an hour and a half and it was a lot of fun, though it was more like ambient music rather than loud music for dancing. These small labels were selling mostly experimental, industrial and noise styles in cassette and just one selling heavy metal and hard core, which are styles I don't like so much but I hope in future editions there will be also other genres.
Some guys told me they duplicate the tapes themselves using dual well decks; other use external services like tapeline in the UK.
Well, here are some photos that my good friend TJ Autoreverse took: