Mystik, the future walkman from Recording The Masters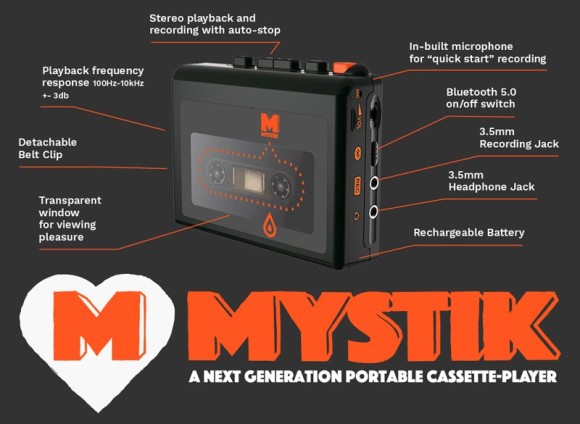 On 6th of march, Recording The Masters announced their new project, which consists in releasing a new walkman. Yes, I know what you're probably thinking: are they gonna release another cheap walkman like those rubbish chinese stuff?
Well, that's not exactly the idea. What they want to release is a good walkman, one that sounds well, or at least much better than the chinese rubbish.
Nowadays there are, surprisingly, so many alternatives to buy a walkman. If you do a search online, you'll find so many different models, but all seem basically to be the same in the inside. And probably all sound bad. Pretty bad. At least that's what I found when I bought an tested my ION Tape2Go:
In the meantime, two more alternatives arised: the Elbow and the It's OK.
The first one ended up being just an idea that couldn't be translated to the real world, as I already explained.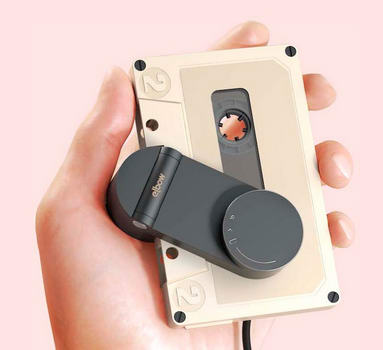 The second one is real and you can buy it, but there's something very irritating about it… it sounds in mono.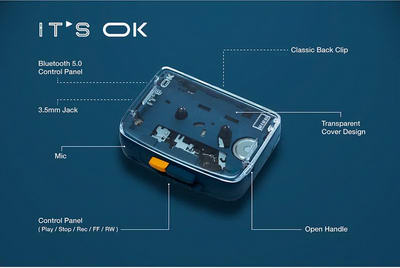 Yeah, you read well: its MONOAURAL. In 2020. MONO. I don't think how can a new product that is supposed to help the rebirth of the cassette in the XX century sounds in mono. Yes, it has bluetooth but being mono makes me (and everyone with a minimal IQ) to absolutely ignore it.
So, what's supposed to be the future Mystik walkman from RTM? Well, these are the specs: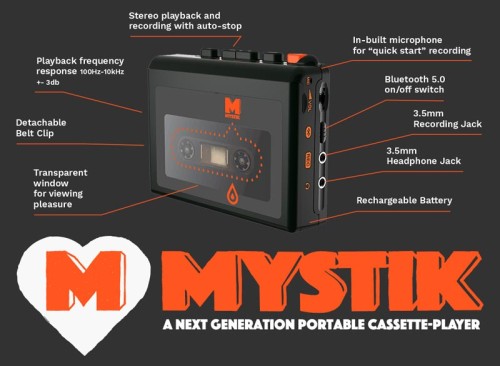 It doesn't look bad, huh? The only problem is the frequency response: 100-10.000Hz. On paper it looks not so good, but let see what happens.
What's real is the prototype that I've been sent, which is quite different in design: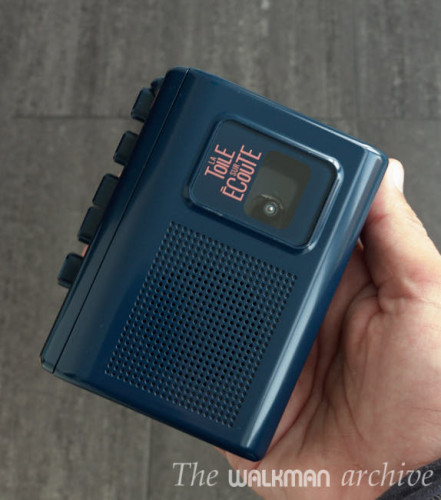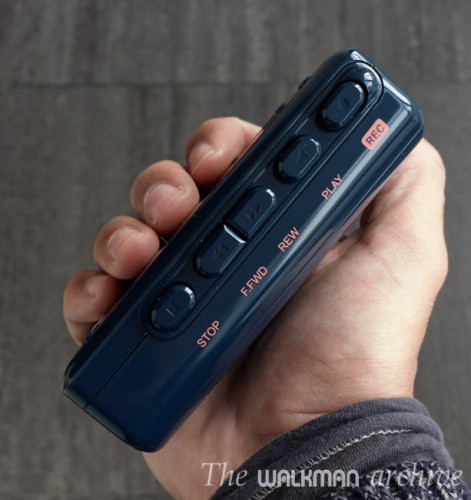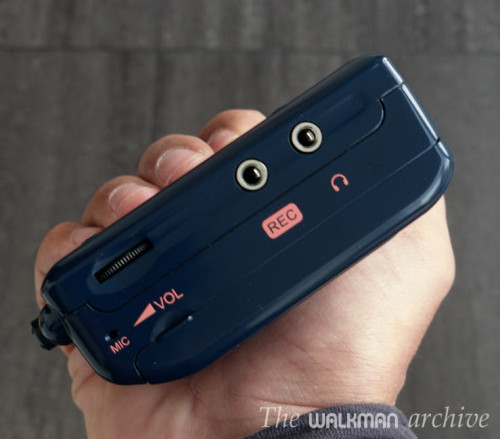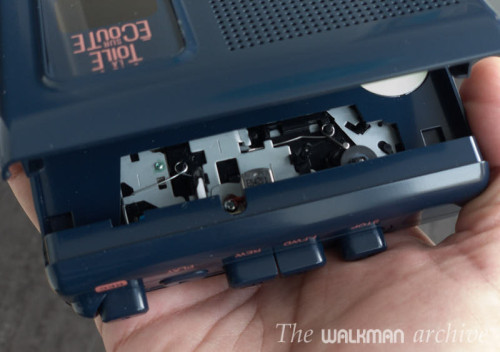 So, how does it perform? I'm actually testing it and making an in-depth review of it, which I guess will be very interesting. Stay tuned.
In the meantime, check RTM's Kickstarter campaign:
And consider to help them with that project if you wish a decent player in the market. You know they are serious about tapes…