Brushed metal walkmans: some of the most rare and stylish
I'd like to show you some of the most elegant, stylish, hi-class and rare walkmans: the brushed metal walkmans.
They are made completely from metal with brushed finish, and they rare pretty rare. After a thorough search in my collection, I could find only three models: the SHARP JC-K70, the AIWA HS-PX1000 and the SONY WM-EX20.
Both three are unique, as they share:
the latest technology at the time: full logic control, auto reverse, remote control, etc…
slim and compact design
full brushed metal body
Probably the rarest of all is the Sharp JC-K70-G: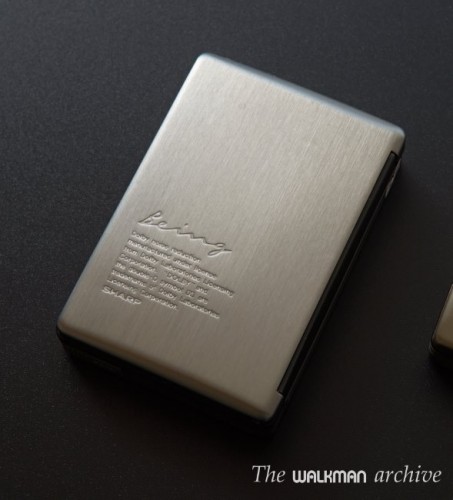 This extremely beautiful player was only released in Japan and is the only one to have a 100% metal front door (no window, no LCD, no buttons, etc..). All controls are at one side and in the remote control.
Next one is the AIWA HS-PX1000, which is a well-known top-model. It was released in 1993, just when the company was acquired by SONY. It was intended to be the most advanced player ever made and the most exclusive. Every serious collector wants one: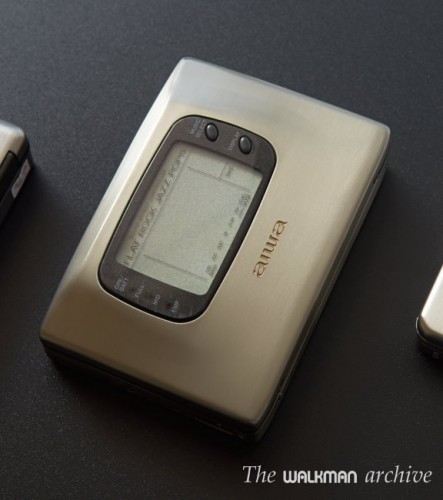 It's titanium body is eye-catching, and the big screen with spectrum analyzer is truly unique. It's excellent build quality is very appreciated. Mine is serviced and working.
The last one is the SONY WM-EX20, a super-slim walkman with a very rare feature: surround sound: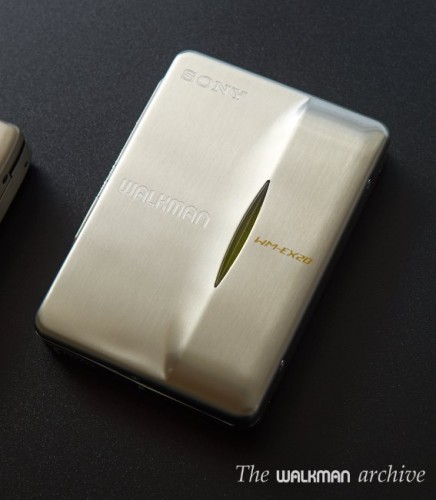 It's very compact and very very beautiful too, but looks that it could get scratched just by looking at it! It was released as an anniversary model, and they usually go for big money in auctions. Mine is serviced and working, although if I don't use it an a while, they tends to start to fail.
Hope you enjoy them!