Marantz PMD-430, a good competitor to the SONY D5 Pro II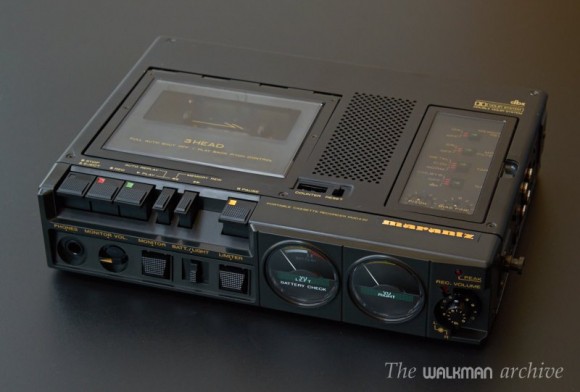 I finally managed to buy a Marantz PMD430 in the last weeks. It's in excellent condition, with very few use.
The first impression is definitely worse than the SONY D5 Pro II. Specially if you have a mint D5, like me. The SONY looks solid like a rock, and precision is felt in every corner. The Marantz shows so much plastic in the front. And it's a kind of plastic that feels a bit cheap, so different than the few plastic parts used in the D5 (piano keys) which looks excellent.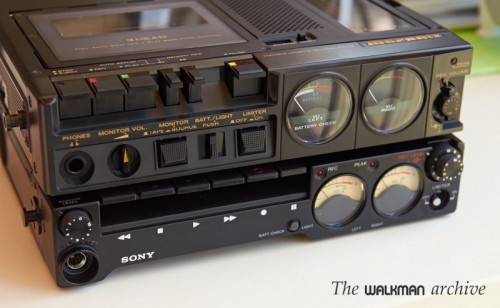 The build quality is good. Apart from the plastic front, the rest is made of metal. The design and the attention paid to detais is clearly worse than the D5 (IMHO). The design of the D5′s Vu meters is far more beautiful, and they are also easier to read. Marantz one are difficult to read when you you're stading up and the deck is in a table.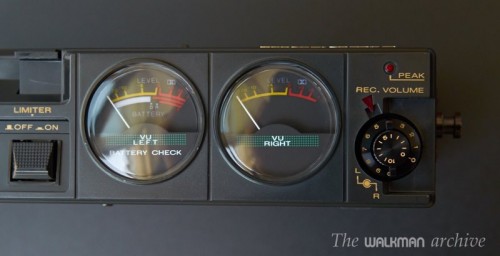 However, the PMD430 gives you MUCH more fun than the D5 Pro, as it has many more controls to play with. But the main reason is because it's a 3-head deck. Yes, you've read well: 3-head in such small factor. Because of that, it has a monitor switch in the front and a Bias knob.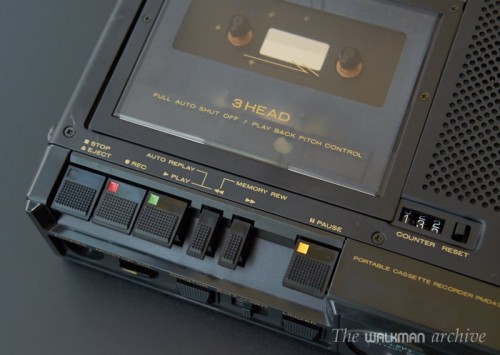 It has three heads, and this puts it in a higher level in this area. In fact it's the first 3-head deck I have. I never played with something like this until now, but this is a very nice feature, indeed!
Almost all the switches are located under a transparent door in the upper side: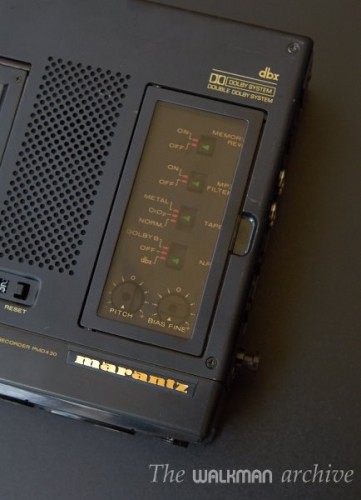 Where you can see the Bias knob, tape selector and other interesting ones: MPX filter and dbx!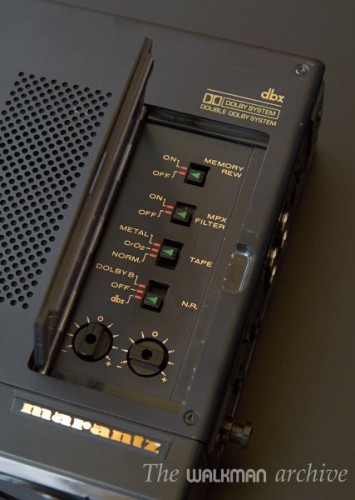 It has so many connections, both inputs and outputs in one side: Line IN & OUT, Mics…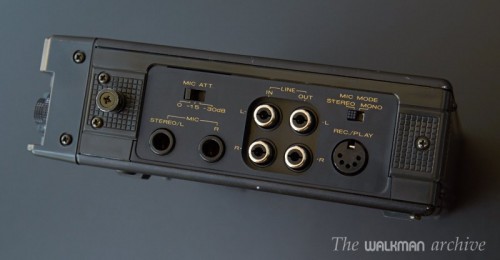 However, the phones connector in the front sounds so bad. Really bad. So much noise, very mudded. I was scared at first by this, but quickly discovered that the line out is completely different, offering much better quality. In fact, very high quality.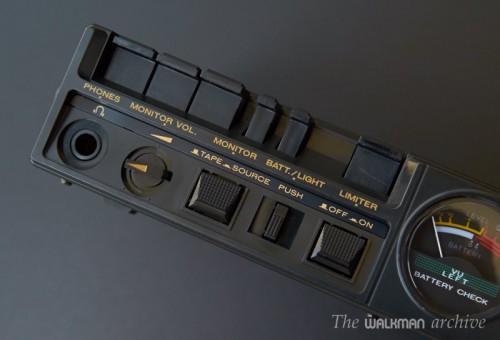 Here in the front panel is located the Monitor switch, imprescindible for fully enjoying a 3-head deck. There's also the light for the VU meters, a very cool feature: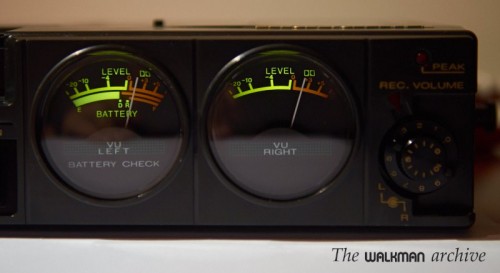 The playing quality as well as the recording are both excellent. It's not that plain as a D6C in terms of response, but it's funnier, as the bass and highs slightly enhanced. This leads in better subjective experience. However, I still prefer a D6C with a JDS Labs CMoy
One very interesting point is that it has dbx noise reduction, a very advanced system that easily surpassed Dolby B and C in every aspect. I just played only a bit with this, but first test showed me an impressive dynamic range (S/N), much higher than Dolby C. Playing a dbx recorded tape without it sounds, however, SO bad and strange. Dolby systems are more permissive with this.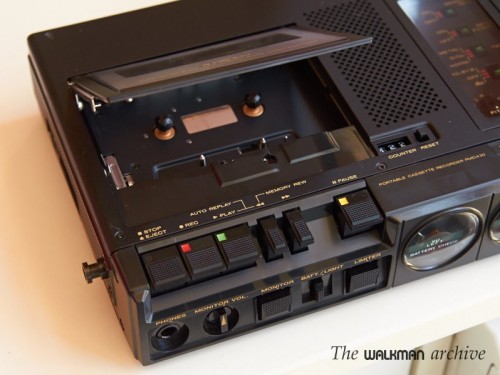 All in all, an excellent portable deck with almost all the features than a good HiFi deck. If you don't have enough space at home for a good HiFi deck and want many of the main features of them, don't waste your time and get a Marantz like this. You'll get an excellent and rather small 3-head deck with a sound quality that will blow you out for sure, specially if you are used to listen to walkmans. And you'll enjoy so much with the 3-head and the dbx. However, you have to learn to properly adjust the bias for every tape to get the best results.
Only if you prefer the design over the features I'd recommend you a SONY D5 Pro. Luckily, I'm so happy to have both!