Infinity Intimate: the world's first Dolby-equipped walkman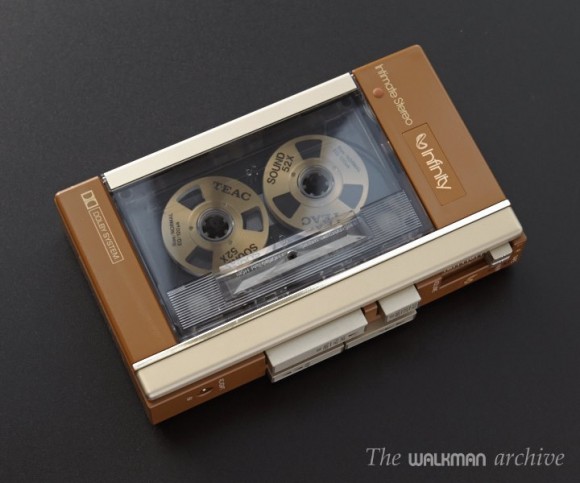 I've added recently a very special unit to my collection: the Infinity Intimate. This walkman is special because of two reasons: the main one is because it was the world's first walkman that featured Dolby system. The second one is because it was the only one walkman that this very respected high-end speaker brand made in their history. Here it is, and it comes with a nice case: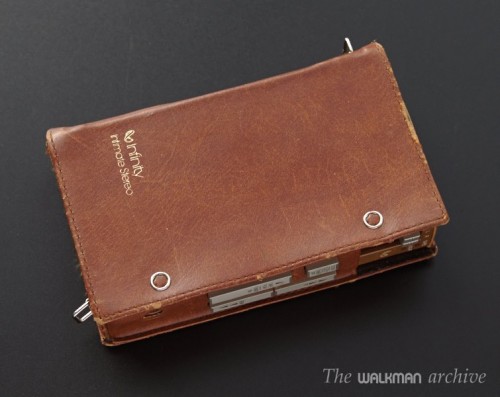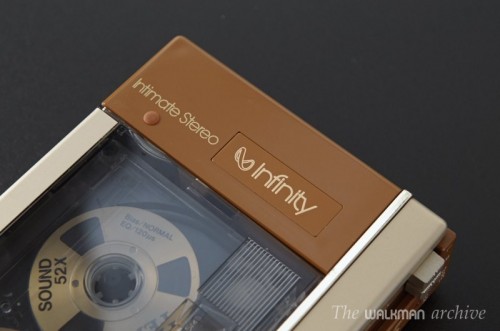 It has BIG buttons and separate volume levels for each channel (that was a common feature in the early 80′s but very rare to find in a few years after):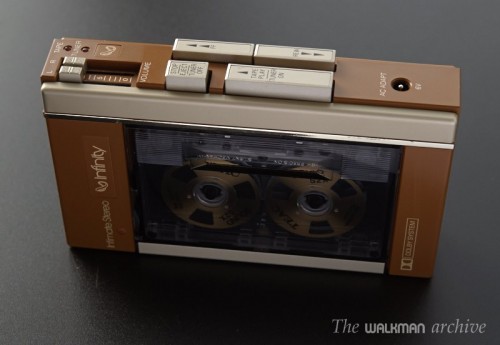 It features radio, with an aditional module that has to be inserted like a cassette: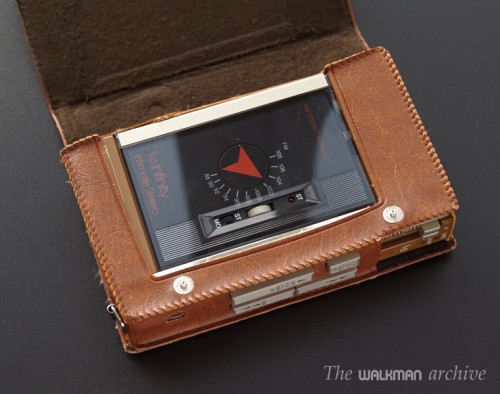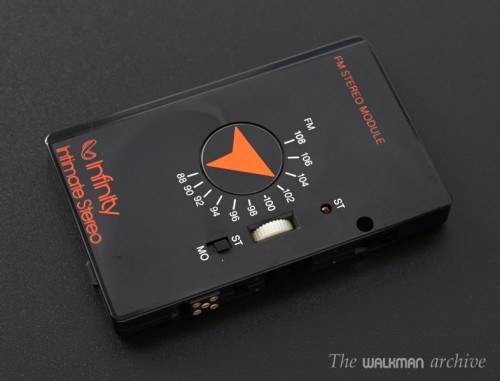 Here you can see the head and the pins for the radio module: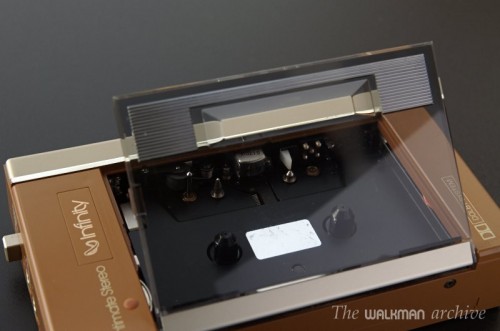 (The dolby button is that on the left side).