Do you collect other things?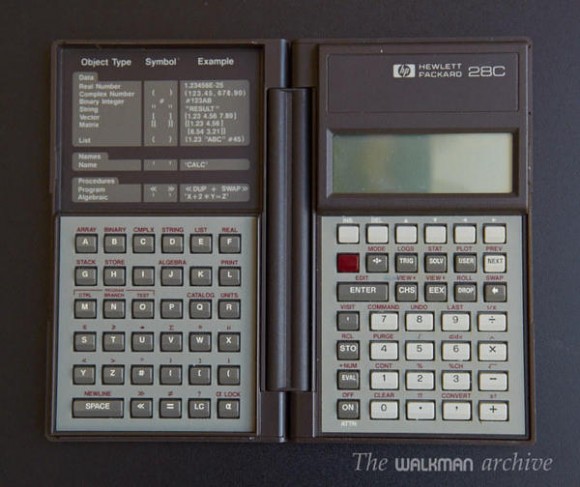 Collecting walkmans is great. I love tapes and walkmans and almost anything related to them.
But, aside from collecting them I like to collect also rare accesories, like the dbx portable decoder:
Also, apart from 'standard' walkmans, I like other type of walkmans, like DCC (Digital Compact Cassette, a very unsucessful standard for digital tapes). I have only this one: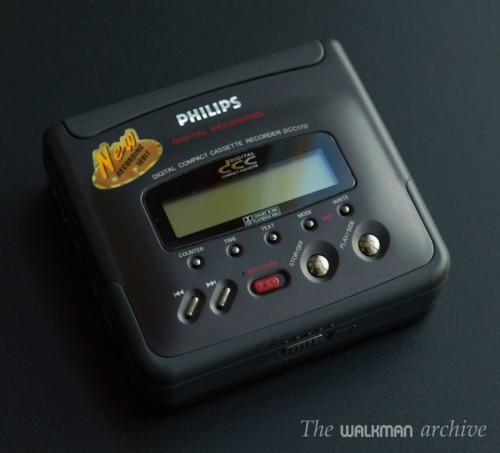 And DAT (I have only this one):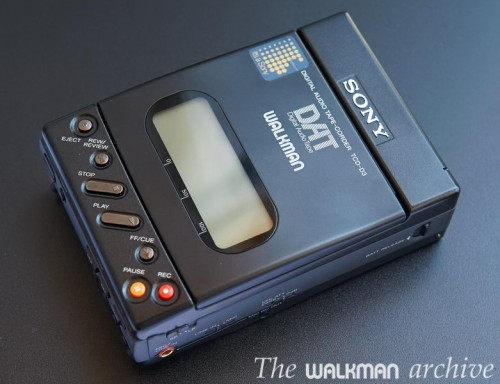 As well as decks. I have just a few ones (6 or 7), but I think they are very good ones, like this SONY K909ES: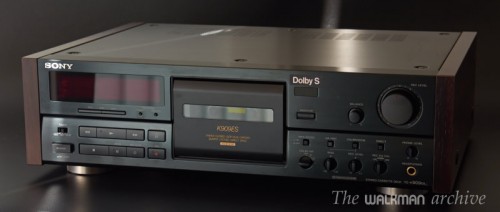 Or this Nakamichi RX-505:

Boomboxes are also cool, and I have just four. This one is my best one, the rare AIWA Strasser SR8, that even has Dolby C: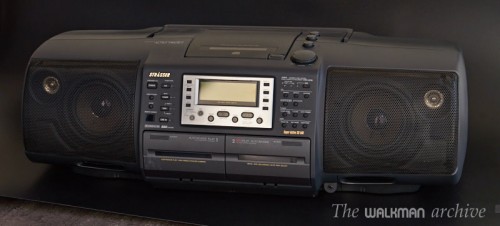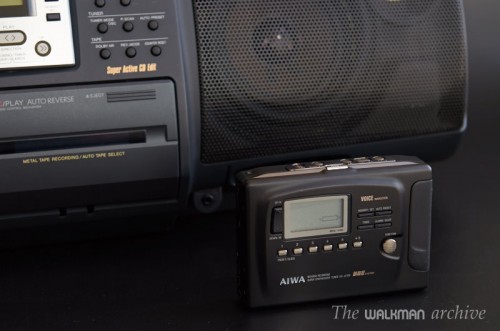 I have also two turntables, like this rare Sound Burger: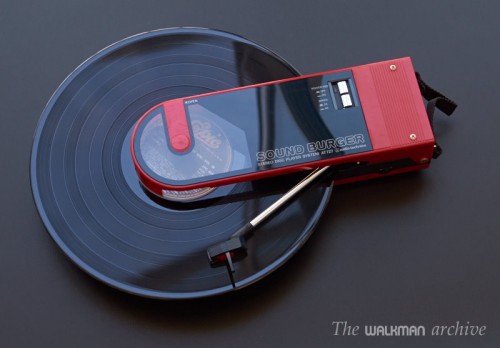 Minidisc are also cool, like the first one: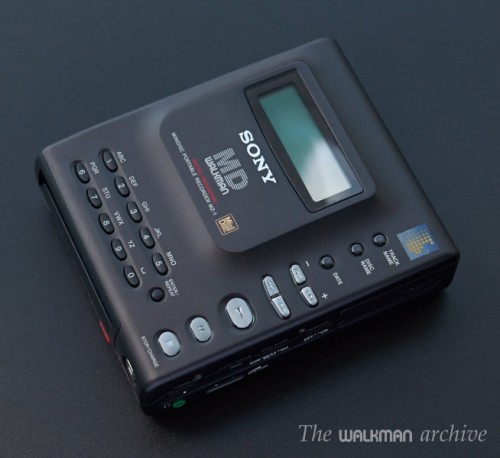 and here you see it together with one of the best sounding ones: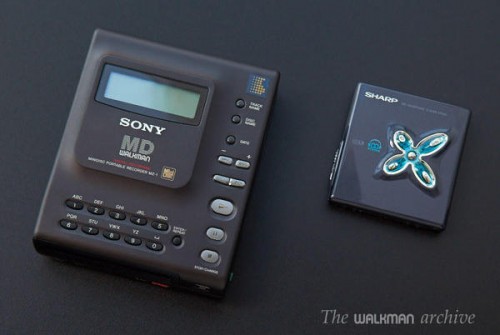 And the last musical gadget I collect is MP3. But only very important models… milestones almost. Like this Rio PMP-300, almost the first comercially available MP3 player: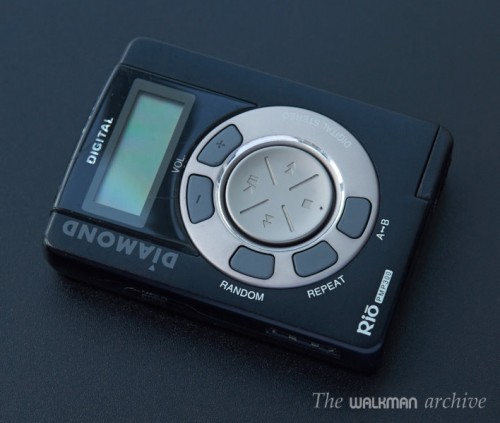 Here you see the first three models by Rio company: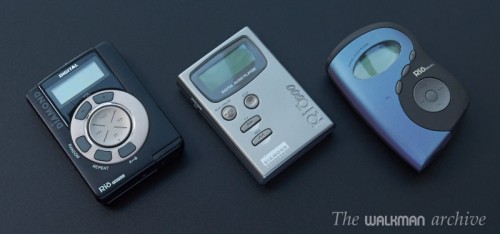 And here ends my musical gadgets.
But apart from them, there are also many other cool vintage gadgets out there, like calculators.
Here it is the very first (and very rare) programmable calculator that can isolate variables in equations, the HP-28C: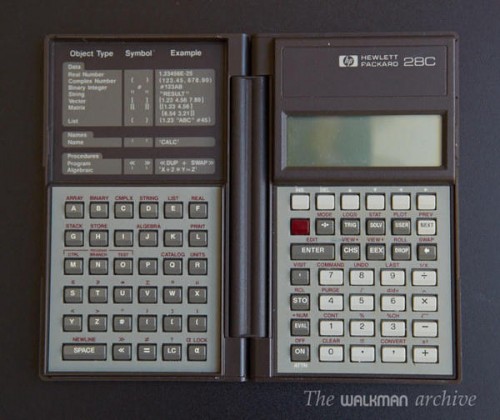 The antecessor of the iPad, the old Apple Newton: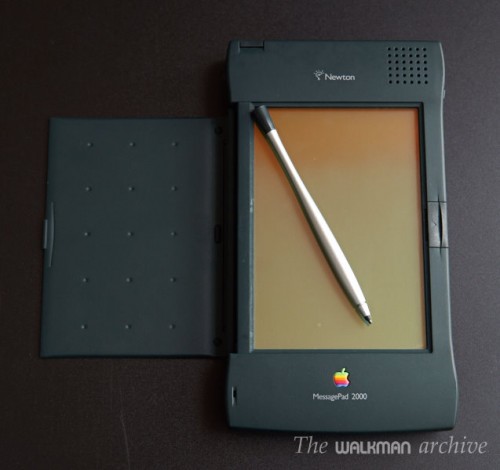 I also love vintage, sophisticated watches, like thisone with a game, the CASIO GM-20: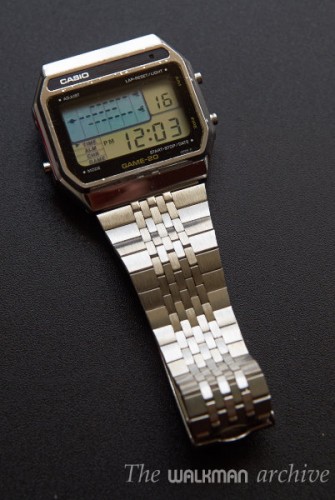 The one that perfectly fits in 'Inspector gadget' wrist ;-). Outside is a standard watch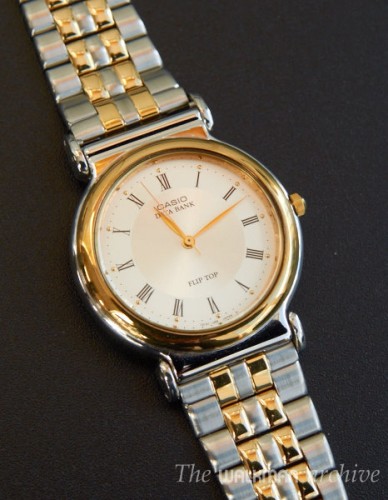 but when you open it…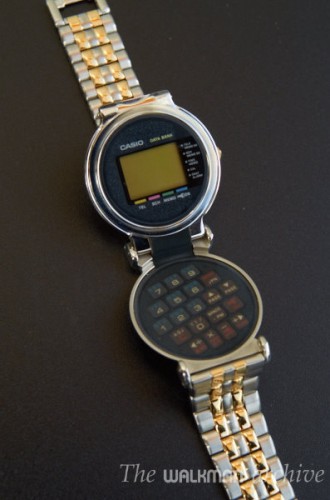 or one of the most advanced watches in the early 90′s, with touch screen: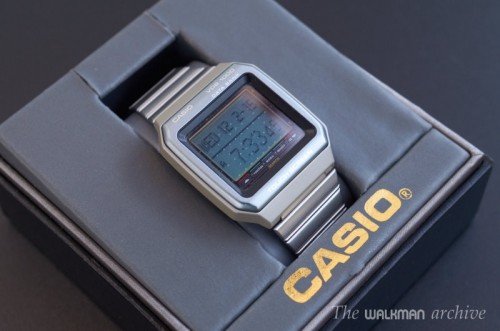 one of the most freakies, this one that features some sort of primitive 'SMS' wireless messaging system between watches, using IR. You can also play a fight game with the other person!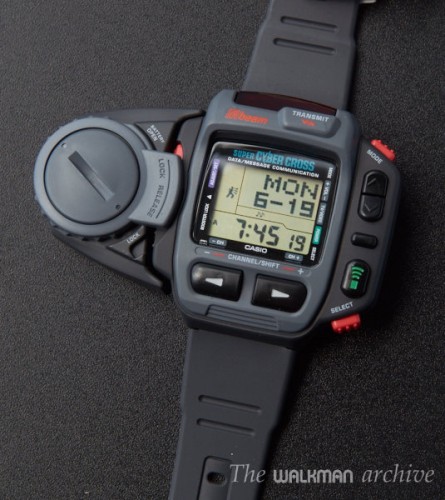 And the very first GPS watch: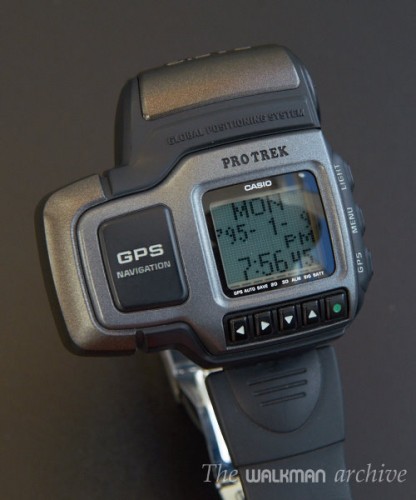 Also, pocket TVs are very cool, like this SONY Watchman: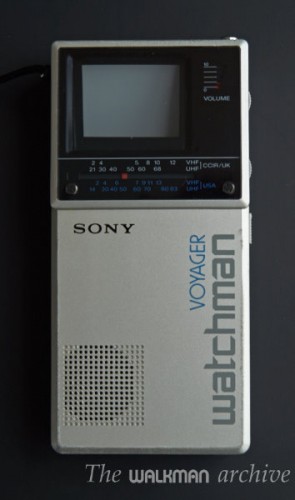 or this rare Sharp TV10, a combo walkman-TV!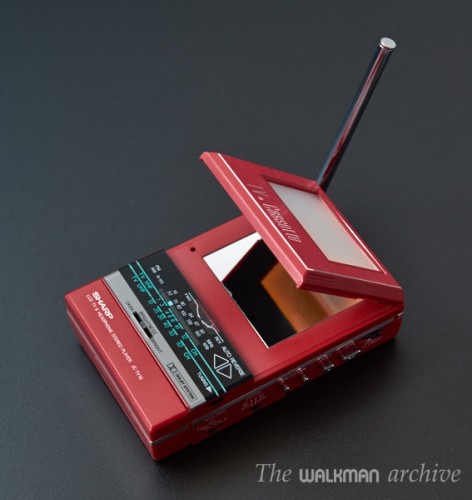 Or this one, fitted in a watch!: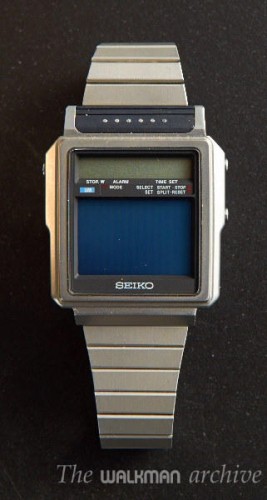 Do you remember? Yeah, 'Octopussy' from 007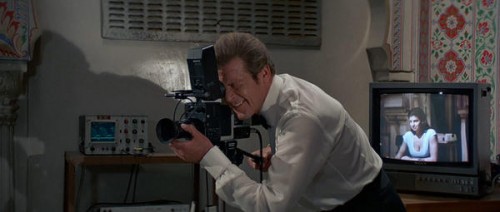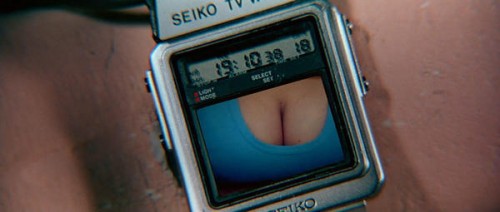 Actually the tuner goes in your pocket, not embedded in the watch: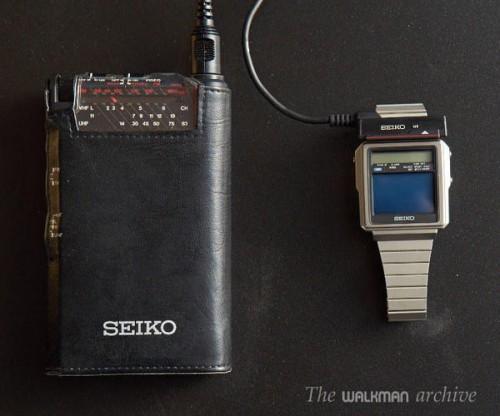 And, finally, mobile phones, like this very old brick (beside my iphone 4, so you can compare the actual size):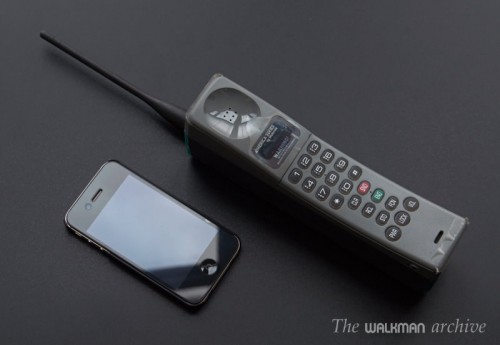 or very rare models, like this colurful Motorola Startac: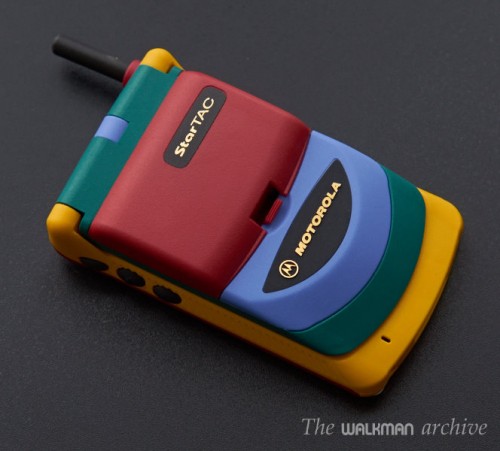 The Nokia 9000i, the very first smartphone: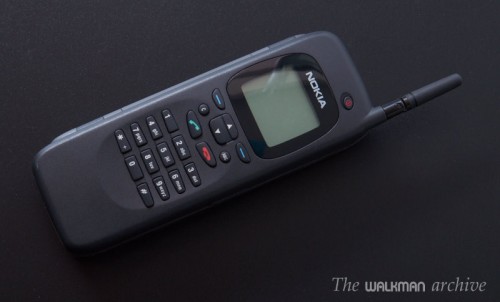 Do you remember? Yeah, the same from The Saint: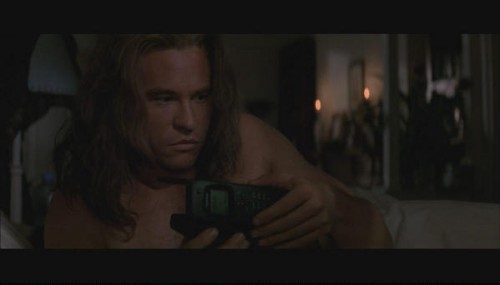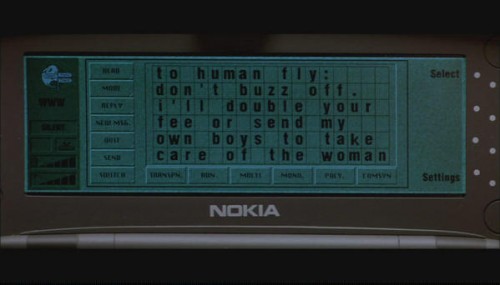 Look at it beside an iPhone: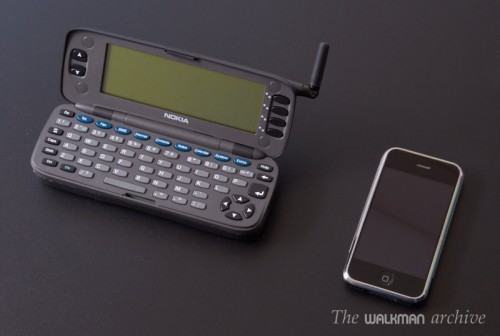 And that's all!
So what do you collect guys apart from walkmans and boomboxes?
Tags: AIWA, Apple, Audio-Technica, DAT, dbx, Diamond, GPS, HP, James Bond, Movies, Newton, Nokia, Philips, Seiko, Sharp, SONY, Strasser
This entry was posted on Thursday, June 13th, 2013 at 9:07 pm
You can follow any responses to this entry through the RSS 2.0 feed.
2 Responses