AIWA AD-WX909, the best dual deck ever made

I've recently added a new gem to my collection: the AIWA AD-WX909, which is a very special deck. It's a dual deck that combines a standard, 2-head deck on the left and a more advanced 3-head deck on the right. As far as I know, it's an unique model as there's no other deck like this.
I sent it to Alex at ANT Audio and he did a great job with it. He replaced belts, repaired a broken capstan bearing on the 3-head deck and perform also other difficult repairs, taking parts from a AD-F800 and modifying them to fit here. This is the 2-head deck on the left: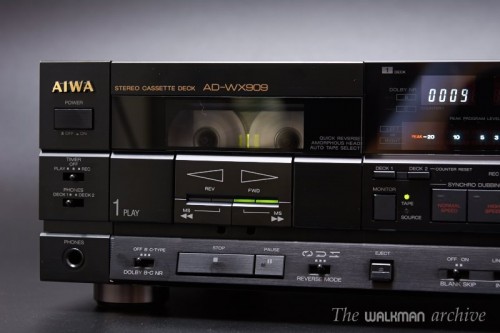 And here is the head: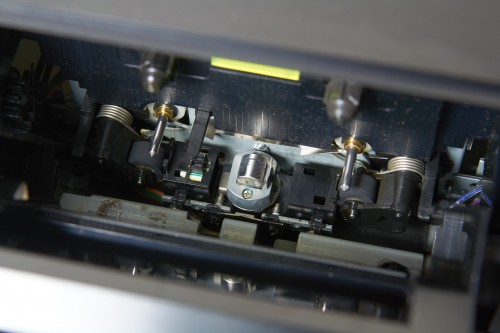 And here's the 3-head deck on the right: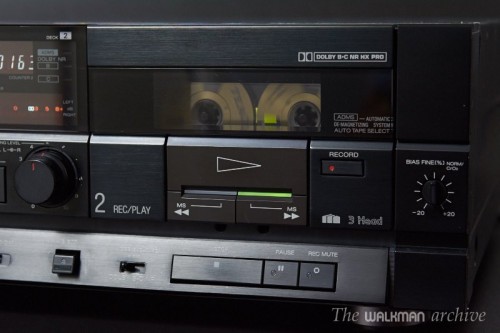 As well as its head: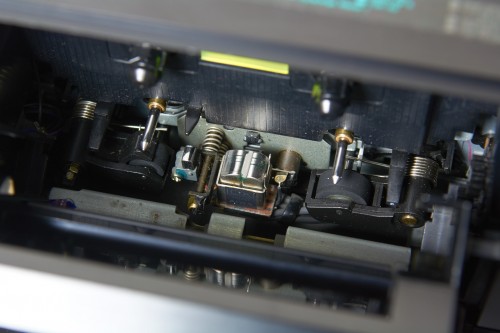 What's surprising from this nice deck is that it combines two truly independent decks inside. Every one of them has its own motors, belts and circuitry, and so you can take both output signals from them… even simultaneously!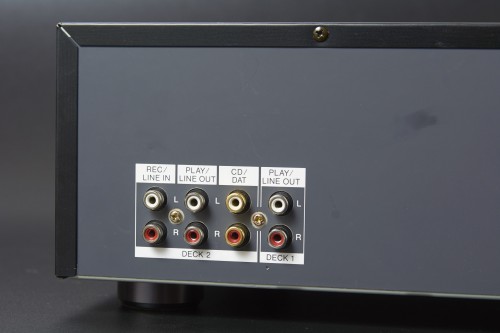 As it includes this advanced feature, you can monitor the source of the tape while being recorded, and you can also adjust the bias.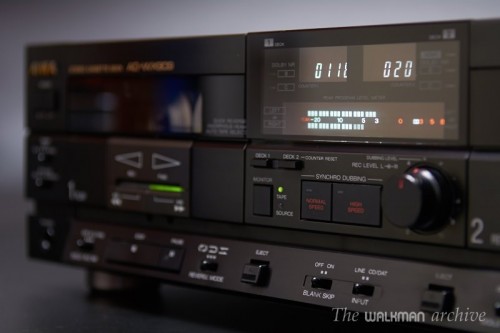 But it has no calibration mode or signal generators, so you have to do it manually. Anyway, there's a sticker in the top that will help you: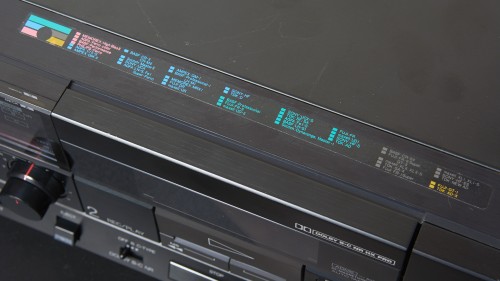 I guess that you'll enjoy a video mor a than a few photos, so here you are with my in-depth review:
And here you can see the spanish version:
And here you can listen to a real audio sample from this deck:
If you really want to hear the audio without Youtube's compression, you can download a FLAC file from here.
Tags: 3-head, AIWA, Double deck, Review
This entry was posted on Sunday, October 12th, 2014 at 7:54 pm
You can follow any responses to this entry through the RSS 2.0 feed.
2 Responses