Awesome Mix 1, the Guardians of the Galaxy World's most accurate cassette replica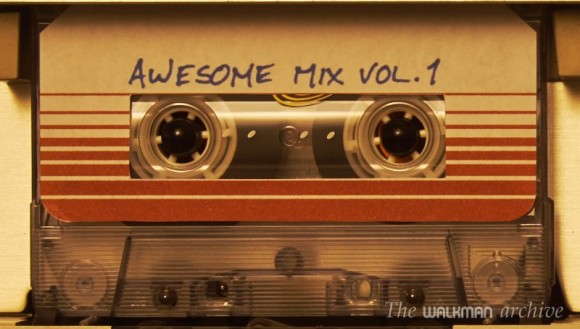 I saw Guardians of the Galaxy this summer. I was curious to see a walkman in a modern Hollywood movie, and I can say I enjoyed the movie, as well as the walkman and the tape that can be seen in it. In this movie, a walkman and a mixtape plays a special role.
NOTE: There are spoilers from this point on.
I was surprised to see that the main character, Peter Quill, uses a SONY TPS-L2 to listen an old tape that he was given from his mother when he was a child. Although he is in afar away galaxy and has a very advanced spaceship with quite advanced technology, he prefers to listen to a mixtape in a good, iconic, walkman. At the begginning of the movie you can see him listening to his beloved walkman: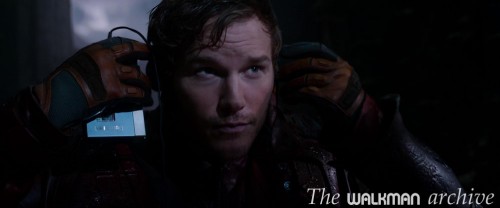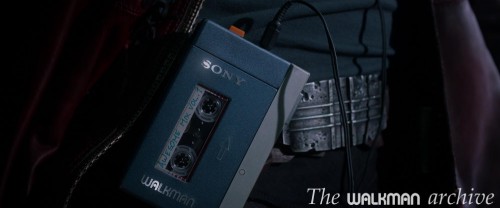 But I was curious to find what kind of tape was he using also. After a few minutes it can be seen a weird deck that is is using in his spacecraft: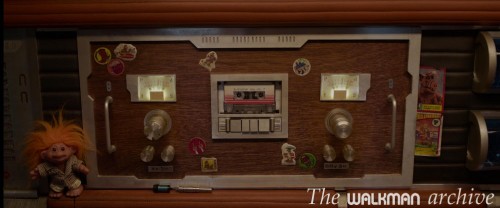 As far a as I know, it has absolutely no similar design to any other deck on earth, so looks as a custom made deck for the movie. What's interesting is the tape, that can be seen in closer detail in the CD cover of the official soundtrack: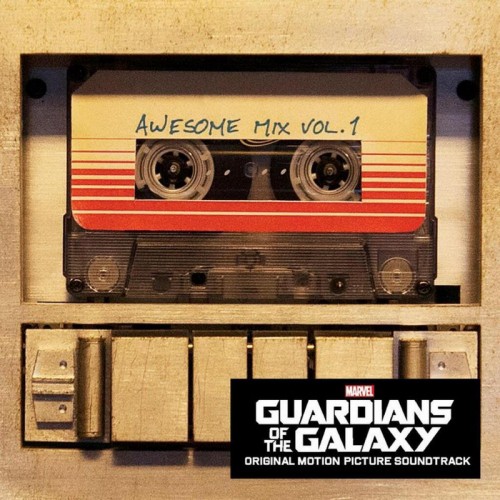 After some research, and remembering those ellipses that were familiar to me, I realized that it was the very popular TDK CDing2 (not the CDing II, which is different). So I started to search for one in my collection. I found three, and picked a used 60 minute one.
It can be seen in the Project C-90 page.
According to this page, this model was released in 2001. This leads to a mistake in the movie, because Peter Quill is listening to it in the very beggining, in 1988, so… it's 13 years before it's launch!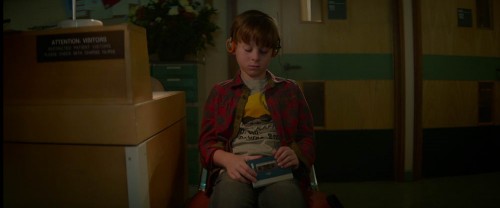 Initially the soundtrack has been available in the common formats: CD and stream, but Marvel, has recently announced that they will release a real cassette version too!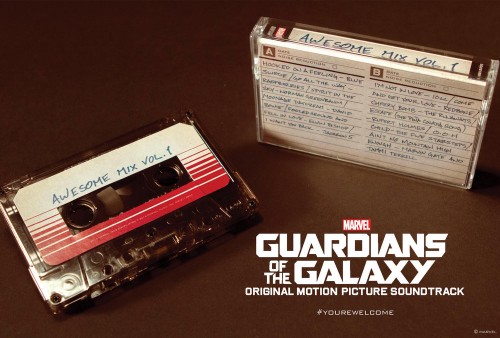 The problem is that if you look closely, you will realize that they are not exactly the same, because it's not a TDK. It looks that they have been searching for a similar tape, with transparent shell, but couldn't convince TDK to make the same for  them.
So, is there any way to have an exact replica of the authentic cassette seen in the movie? Well, no… until now. I started to research and I made an exact draw of the sticker as seen in the movie. There are other people doing this actually, but they have not taken in count all the details. For example, upper corners are not exactly 45º as I seen in other replicas.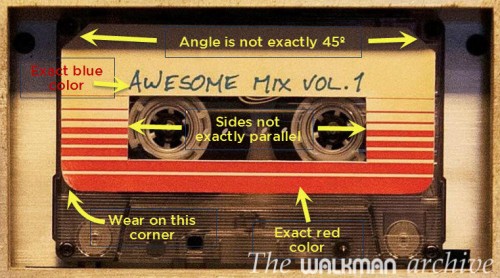 But most important is that I corrected the warm coloration of the official image using high precision professional photografic techniques to get the exact color for both the red and the blue. So I designed an exact replica of the sticker in a professional design software, taking special care to match the original size of the tape seen in the movie: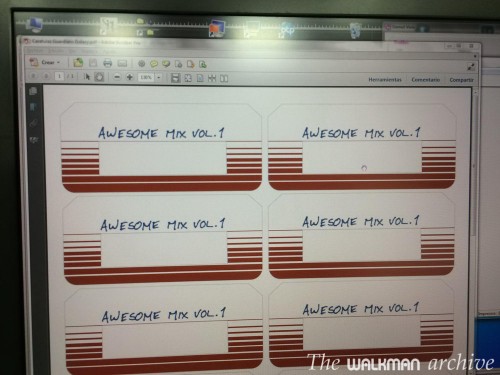 Then I got a good matt white plain label for inkjet and pick a professional Epson 3880 inkjet printer, equipped with pigment-inks for super-long lasting duration of the prints (about 30 years without discoloration):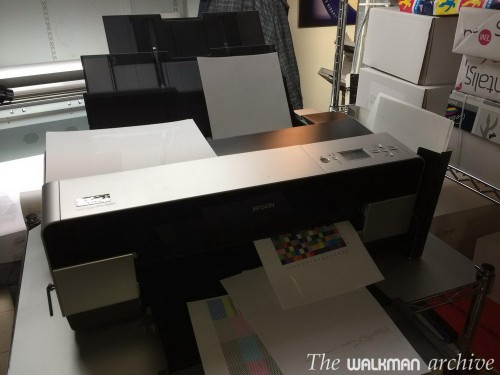 I performed a full color calibration using a high precision professional spectrophotometer: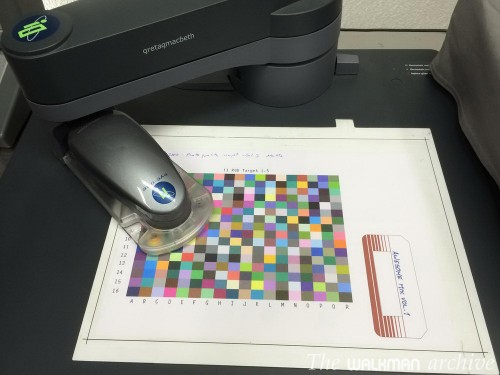 And finally did my best to achieve the exact colors of the original tape. And… here's the result: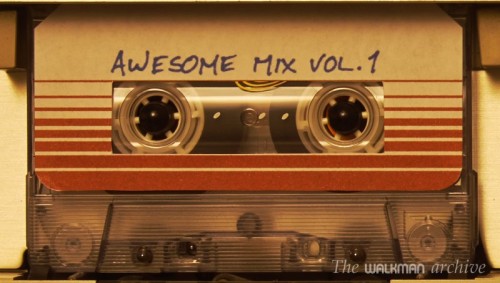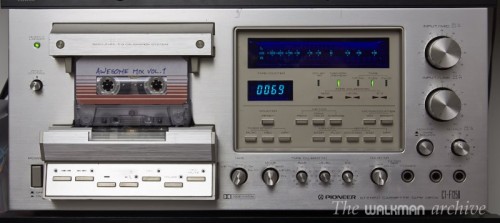 Want one for your collection? You can order your copy with a personalized recording. And you can choose from any of these decks:
Pioneer CT-1250F
SONY K909 ES Champage
Nakamichi RX-505
Nakamichi Dragon
SONY TC-D5M
Marantz PMD-430
All them have been carefully serviced and some even upgraded (Pioneer, K909 and RX-505) to perform even better than original specs, so the recording quality is very high.
Price:
60 €
Still interested? Drop me a line…