Panasonic RX-DT680: one of the best from this brand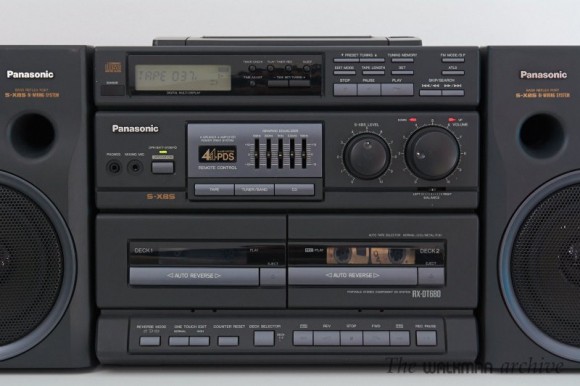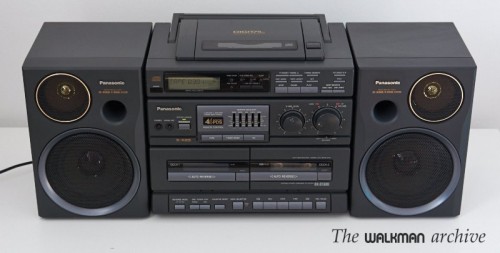 I've been lucky to have one of the best boomboxes at home for some days recently. A good friend, Mankamaz, bought this treasure and sent it to restore (put new belts, etc…) and then it came home.
I took it a few photos quickly. Not the same way I usually do by deep cleaning it, but I think they are good enough.
I was not surprised to hear how good it sounds. As I suspected, it's sound quality is very similar to other 'monsters', like the AIWA SR6 or the Panasonic DT9. The bass is very powerful and clean, thanks to the big speakers and the amplifier.
It has also a lot of advanced features, like double feather-touch deck with autoreverse, 5-band EQ, independent S-XBS level, etc…
I only miss two features: Dolby and a Line input.
Hope you enjoy:
This entry was posted on Wednesday, December 10th, 2014 at 10:28 pm
You can follow any responses to this entry through the RSS 2.0 feed.
3 Responses