The gorgeus Technics SL1200 Limited Edition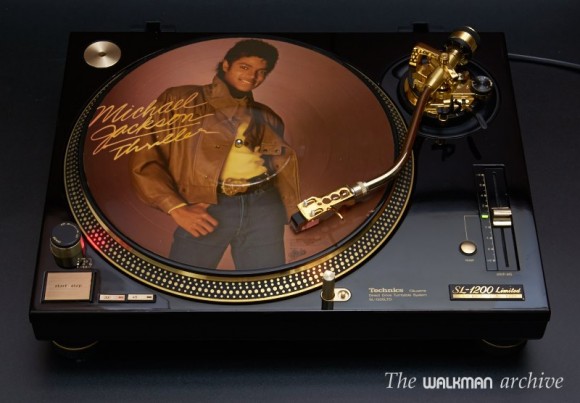 The Technics SL1200 is a world-wide standard in turntables. When it appeared in 1972 it was so shocking advanced that made all the competition to look outdated.
With its heavy mass (12Kg), a direct-drive  mechanism with very high torque (that makes the platter reach its speed in just 0.7 seconds), a quartz locked phase control system that gives extraordinary accuracy in the speed and the continuous spped adjustment slider (that gives the DJ the ability to match the rhythm when changing discs) it quickly became a completely new standard.
I've been very lucky recently as I got a truly beautiful turntable. I have a Technics SL1200 in decent condition (better technically than cosmetically) but have been looking for a mint one since a year or so, but never found one at a reasonable price. Lately I got some extra incomes and thought it was my chance to get some much more special… and here it is:
And even more pleasant to the eye, I made a video:
Tags: Limited Edition, Technics
This entry was posted on Sunday, July 5th, 2015 at 12:00 pm
You can follow any responses to this entry through the RSS 2.0 feed.