The magnificient Panasonic RX-DT9

I have recently acquired one of those rare beauties in the boombox history: the Panasonic RX-DT9. This beast was the top-of-the-line model in this brand's history, the most advanced and powerful (well, behind the RX-A2 monster).
It's so advanced that it can compete with many mini-HIFIs and it probably sounds better and has a lot more features than the vast majority of them.
It has a full-featured double deck, with feather-touch buttons, double auto-reverse, metal compatibility, rotating heads, Dolby B and even Dolby C!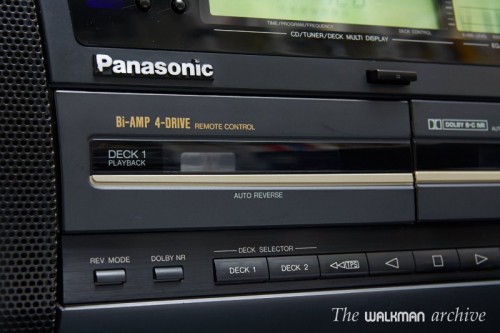 It's a bi-amp, four drive with acoustically separated 3-way speakers with around 20W DIN each (which is really high, but I don't know the exact power).
It also has 5-band EQ with 3 adjustable presets and spectrum analyzer, variable S-XBS, a full featured IR remote, motorized volume knob and even manual rec level!
I think this is one of the two most advanced boomboxes ever made, together with the AIWA CSD-SR8. Both two can be considered the most sophisticated, best of all.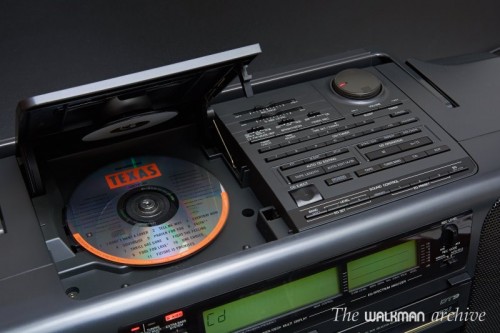 My unit is in excellent condition, except a small scratch in one of the front deck buttons.
¿The sound? It really sounds very well, and very loud. I have listened just a few hours and I can say it performs very well, indeed at top of the boomboxes cathegory for sure.
As you know, it depends a lot on where you place it, but if it's in the right place (you know, is gets better when there are carpets and sofas and curtains and not in a empty room) but once it is, you only have to activate a bit of S-XBS (50% or so) and that's all. The sound is [very] powerful and clean.
Anyway, if you need, you can also tweak the sound with the 5-band EQ, but it's a matter of taste.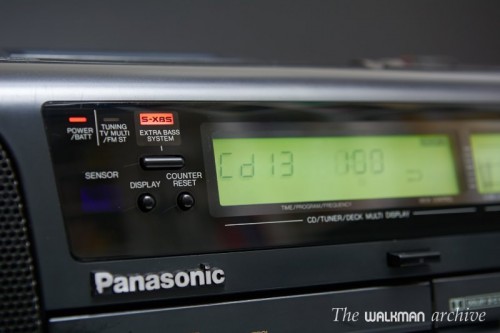 And after a deep cleaning, now here goes the photos. Enjoy them…