My Pioneer CT-F1250, restored and upgraded by A.N.T. Audio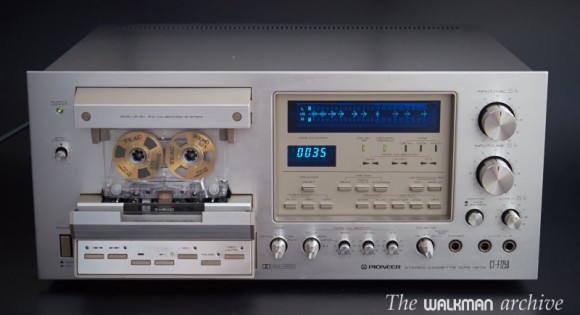 I want to share with you my experience with Alex Nikitin, the technician from A.N.T. Audio in the UK. I wanted a Pioneer CT-F1250 since some time ago, but knowing that it's a rather old deck I knew that it would need a definitely good servicing, so I consider sending to him.
In fact, after founding one at eBay germany, I asked the seller to ship directly to Alex in the UK. And so he did. Alex was informing of every step: when the deck arrived (BTW, very badly packaged, in a box with no protection at all!! Just the deck inside and that's all). Fortunately, it received not one shock so it arrived exactly as it leaved it's old home.
Cosmetically the condition was good to very good (7/10). A few small scratches here and there, but nothing big. Sadly, the head has a lot of wear and the playback response was not very good: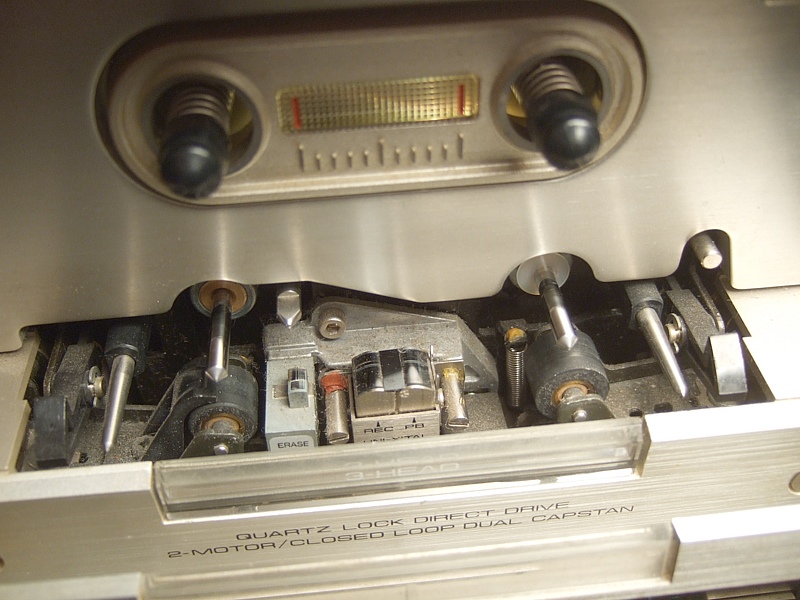 Alex made initial test and gave me his opinion: best option will be to upgrade the head for a better ALPS one and made many small adjustments here and there so the response is in pair or better than a Dragon! And he did… But first, a deep cleaning and relubing (as well as new rollers and belts) is needed: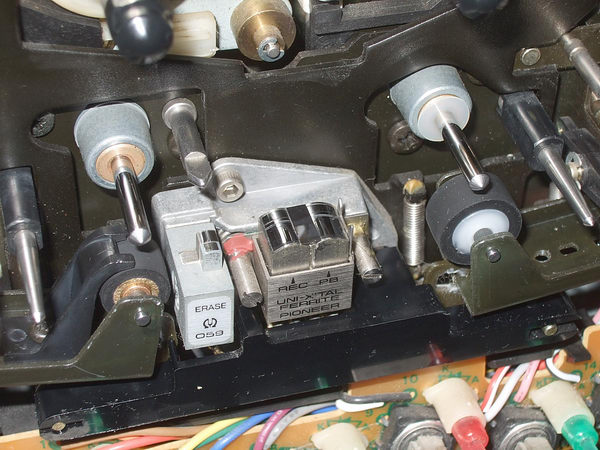 I received the deck past week and it performs incredibly good. First of all I did a deep cleaning of the outside, as I do with almost everything that ins my collection.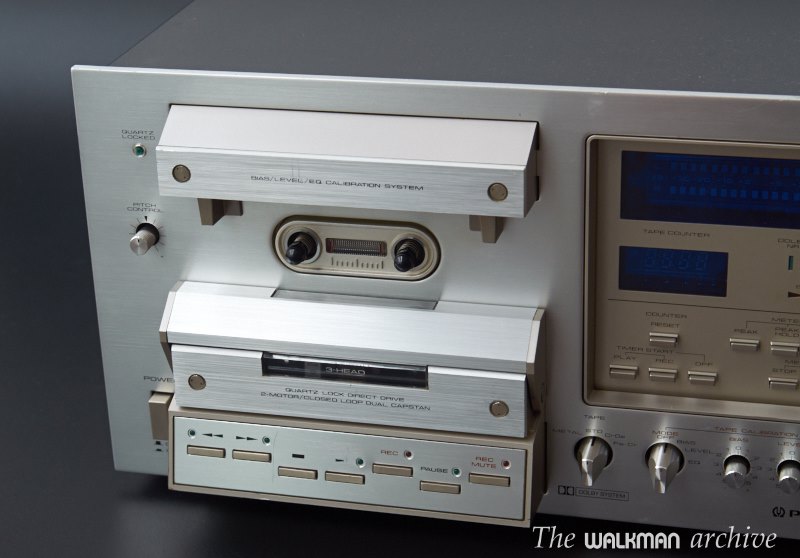 In fact, I didn't expect such an old deck performs so good. Even without Dolby C, it can be in pair or better than a CD! (in terms of whole sound and punch, not the background hiss)
He also cleaned thoughtfully the mechanism as well as all pots and even the LCD and now it's like a beautiful museum piece… but with "sport performance".
I can only be so grateful with Alex, for his professionalism, super-high level of skills and for all the extra info that he gave me to reply all my huge amount of questions I sent him, and he kindly replied.
Here goes a small gallery of it: