Panasonic RX-DS30: stylish, elegant and powerful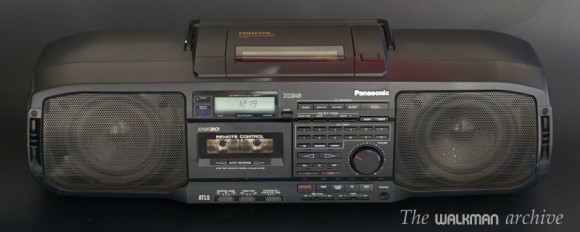 I've always wondered about this eye-catching boombox. I still remember it from the catalogs of the early 90s.
I guess it was one of few models that show signs of design based on angles and straight lines and both the 'egg' design that become the facto-standard from late 90 and on. I specially like its design so much.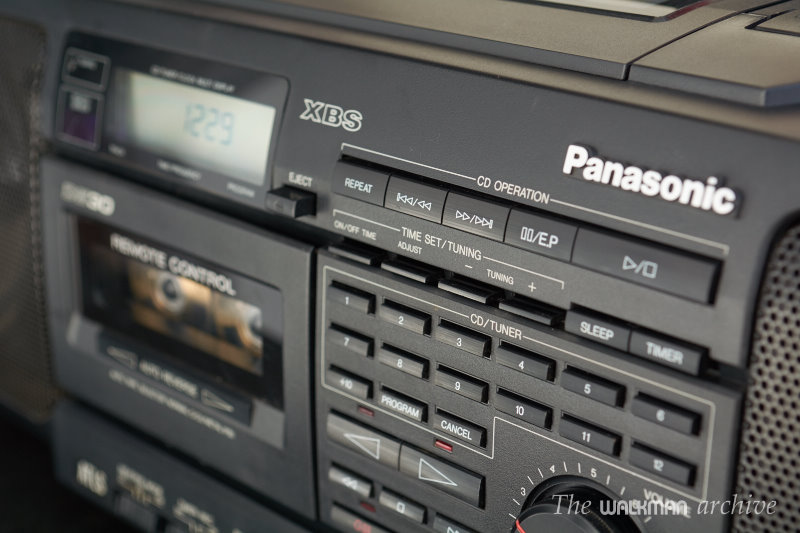 It features a single deck (yes, in those years were almost every advanced model had a double deck) with full logic mechanism, auto-reverse, CD, 4-band radio, Aux input and a IR remote with lots of functions.
It concentrates all buttons and controls in the front, including direct access to all songs in the CD, timer adjusting and XBS (eXtra Bass System) level. The volume pot is very nice and it's motorized.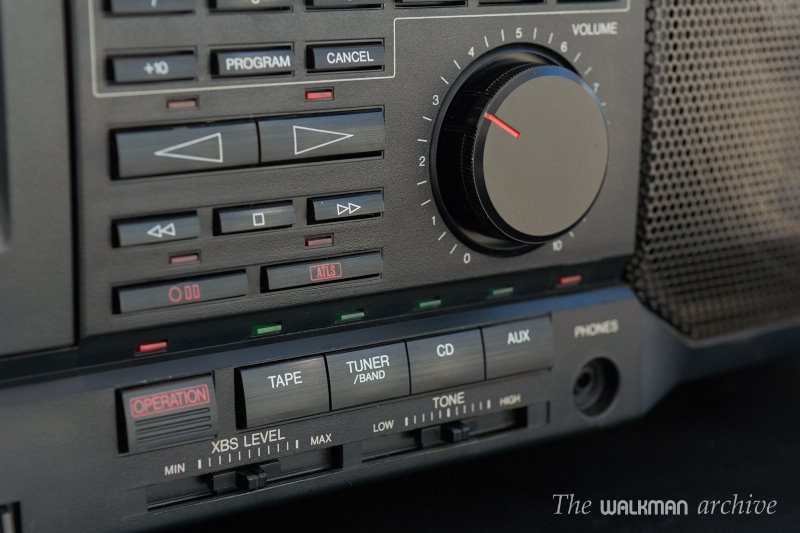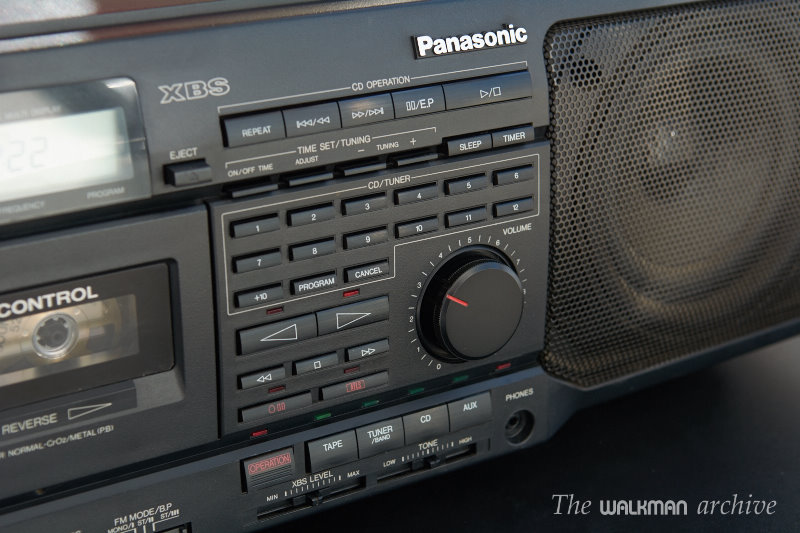 The deck looks very good and sounds rather well.  It has a rotating head and luckily the capstan and rollers are in excellent condition: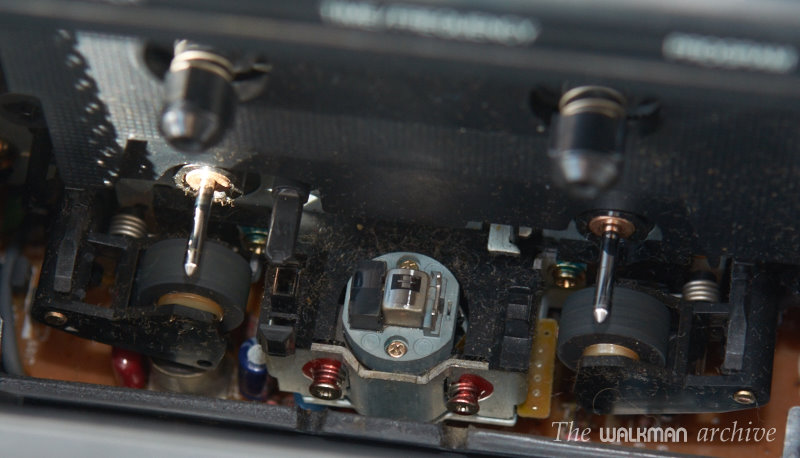 The mechanism is not exactly silent, but the opposite: very cluncky, and it can be fully operated by the remote. I only would like it featured Dolby and maybe music search, but I admit those are not common features in boomboxes, except the most sophisticated ones, like the Panasonic RX-DT9.
The CD player is not anything remarcable. Well design and with a soft-opened door: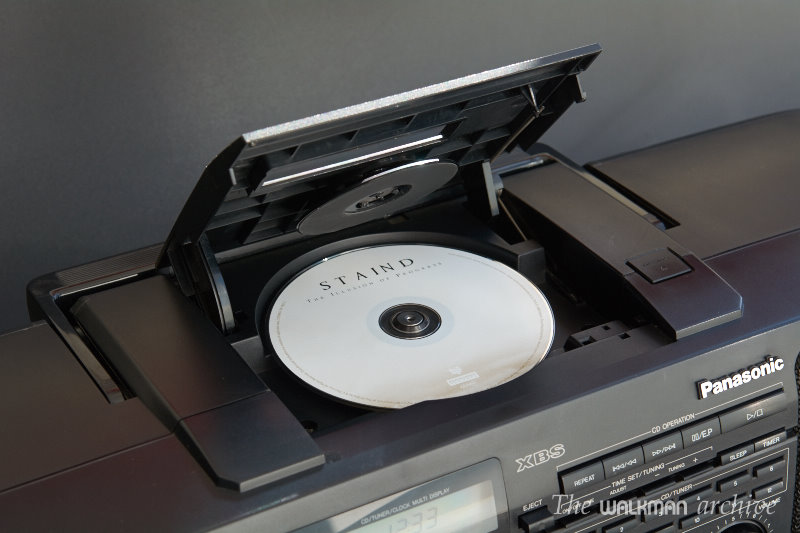 If features a 2-DAC with 4 times oversampling: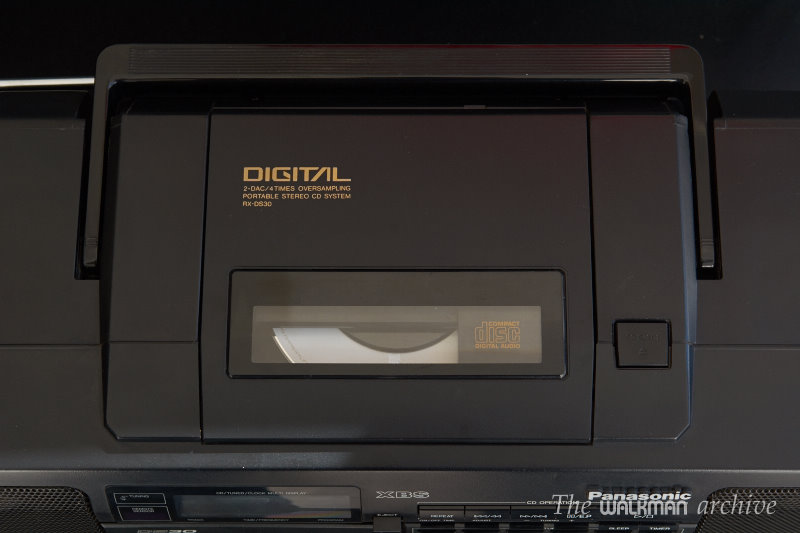 The amplifier seems powerful. Just by setting the volume to 3-4, a well recorded tape sounds pretty loud. As many boomboxes, the bass response is not exactly breathtaking, but the separated speakers in their acoustic resonance box really help in getting the best response as well as much better stereo separation that the common boomboxes (that share the entire internal space to both speakers).