CD or Walkman, which one sounds better? The real difference! (UPDATED)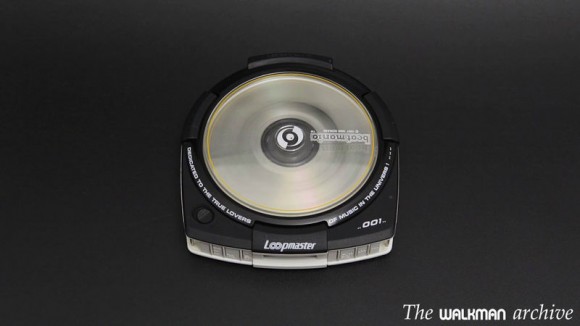 Once I received my 'Super-DC2′ from Dr Walkman recently, I had the idea to start a series of videos showing the real difference between some walkmans and other players, like I did with the turntable versus CD.
In this video you can hear the real difference between a CD played in a good Discman versus one of the best sounding walkmans ever made. This WM-DC2 has been restored and upgraded by Dr Walkman, until he make it performs much better than factory specs. Actually it can easily outperforms an iPhone of the vast majority of flash players (even the best ones).
UPDATED: I've decided to replace the first video with this one, with the tape being recorded in my Nakamichi RX505M, because I heard better treble with the Nak.
What I tried to show is the difference between digital sound, using the original CD with a pretty good and also good looking discman from Pioneer, and the analog side, with an excellent walkman playing an excellent recording in an excellent tape.
FYI: the upgrade process of the DC2 has been similar to the one he performed to my 'Super D6C' that you can read here:
https://walkman-archive.com/articles/upgraded_super-d6c.html
If you wish, I made available for download:
Audio track in hi-res:
http://www.dropbox.com/s/1gdyases0edbf6j/CD%20vs%20Walkman%20v2%20Hi-Res.flac?dl=0
Discman audio track:
https://www.dropbox.com/s/0426nm6tkhelslm/Discman%20Pioneer%20Loopmaster.flac?dl=0
Discman audio in hi-res (24-bit, 96kHz in FLAC format):
https://www.dropbox.com/s/6o1z4xmxsugyl1x/Discman%20Pioneer%20Loopmaster%20Hi-Res.flac?dl=0
SONY Super-DC2 audio:
https://www.dropbox.com/s/18sc6yfwxc2un0j/Super%20DC2%20Dolby%20C%20UXPro%20Rec%20RX505M.flac?dl=0
SONY Super-DC2 in hi-res (24-bit, 96kHz in FLAC format):
https://www.dropbox.com/s/0knyp4106sjg3ej/Super%20DC2%20Dolby%20C%20UXPro%20Rec%20RX505M%20Hi-Res.flac?dl=0