The very first cassette party of the 21th century, in Spain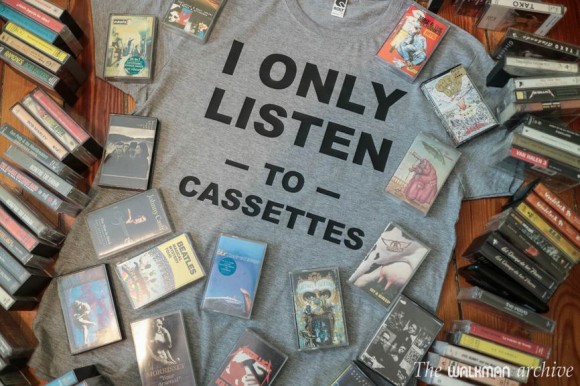 I'm excited to share you a story of passion and bravery. Passion for cassettes, walkmans and music. Bravery for wanting to do something that he never did before: being a DJ but with cassettes and walkmans.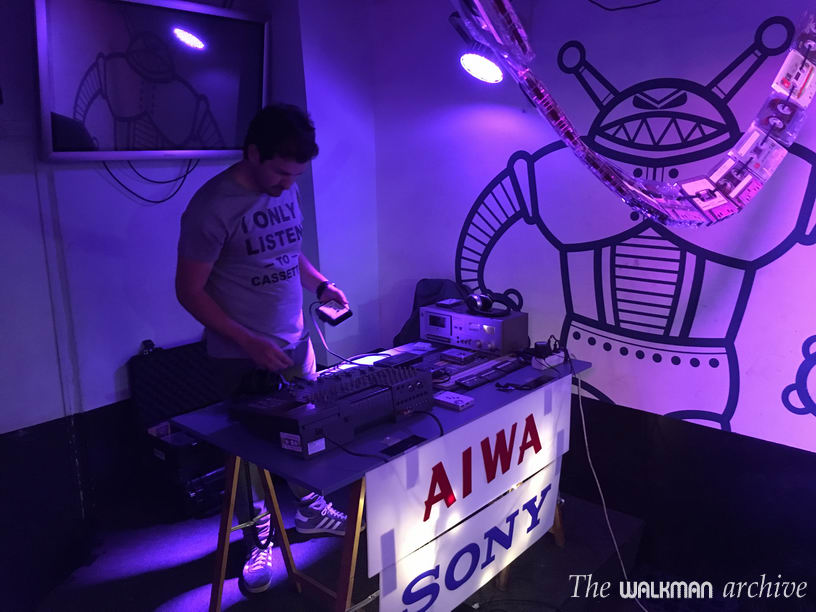 That's what my friend Lorenzo , which is now called 'TJ Autoreverse', (TJ as Tape Jockey) did. Considering that it's the very first time he does mixing in his entire life (not even with vinyl), it was not as bad. Excellent, actually!
On may, friday 13th, a cassette party was performed at the 'La lata de bombillas' pub (in English would be something like 'The bulb can'), by TJ Autoreverse, using only walkmans and cassettes.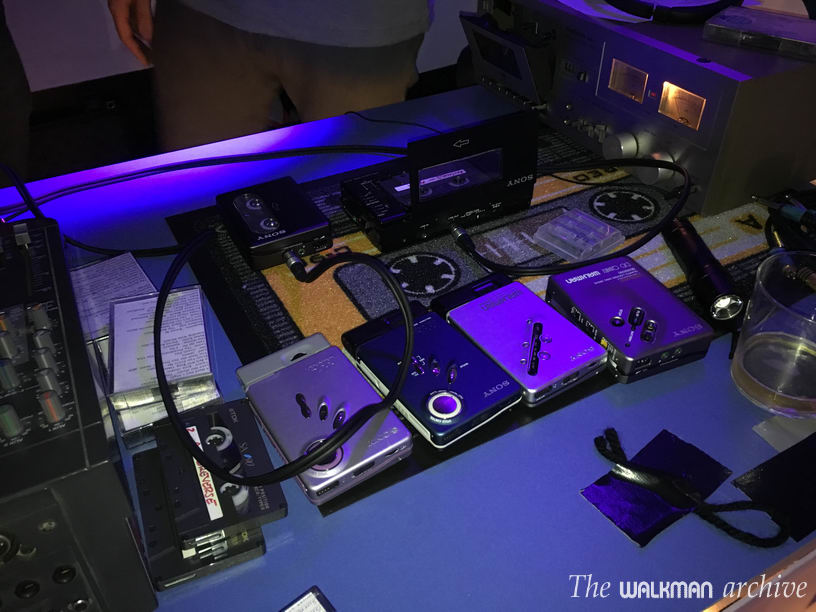 He used around 10 walkmans for that, mainly SONY. There were some WM-EX from the 90s, but he mainly used two WM-DD33 (with the cracked gear) and a WM-D6C. All them connected to a Fostex 8-track recording cassette board.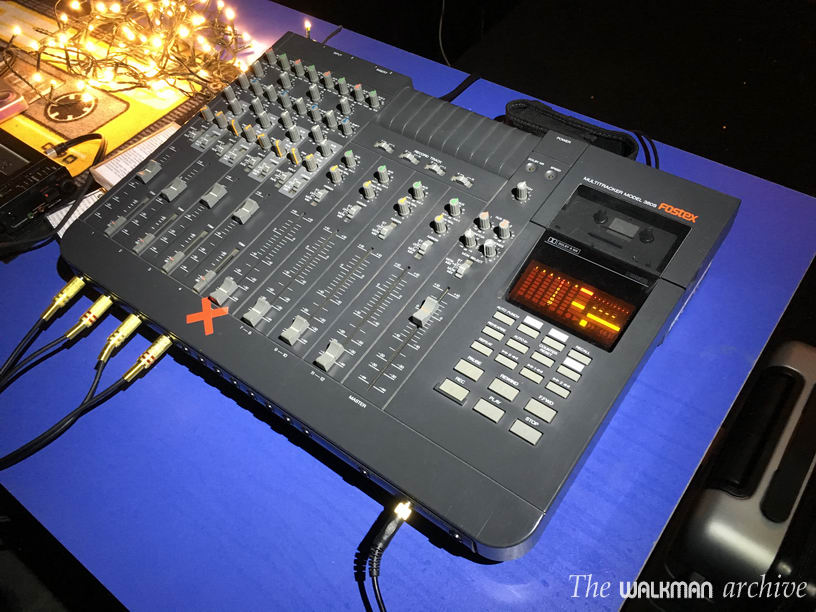 He took with him three mid-sized hard boxes full of cassettes and an old, simple, Technics deck just for winding and rewinding so he can prepare the next tape just for the mix.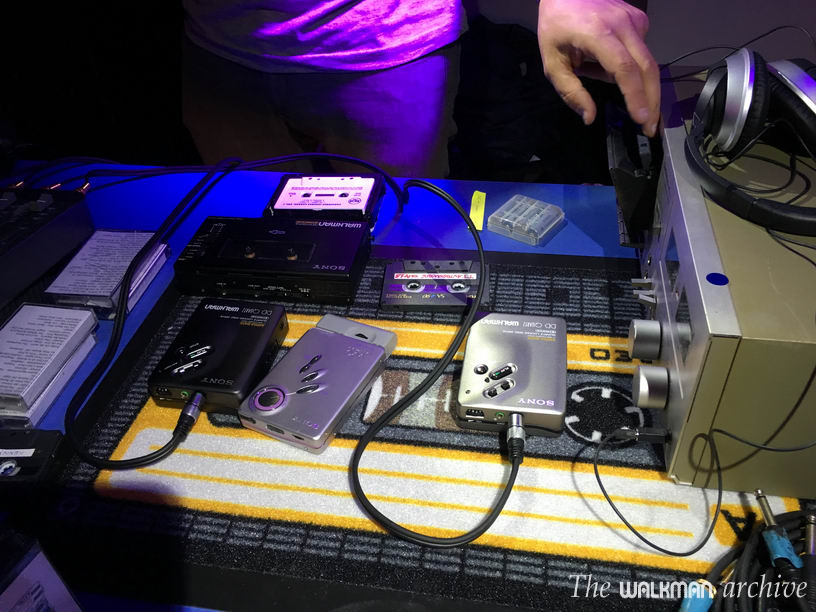 So, after connecting all the cables and making a sound test (which was bad a first attempt but very good at second one) at 22:00 pm the party started. In the very first minutes there were few people but in the next 20 minutes surprisingly the pub became almost full of people. Many people came close to see the TJ and his walkmans and everyone was very surprised to see that the music that was sounding was actually coming out from a Walkman. Yes, from those pretty old devices from the XX century.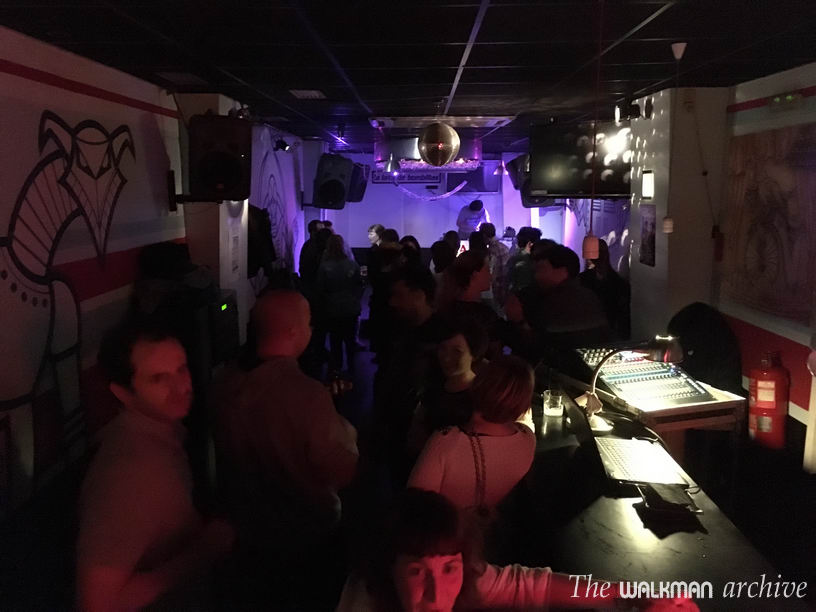 But what surprised the most was the sound quality. It was so good that it actually was -clearly- better than the standard tunes that the pub's owner used to play in the pub, digital ones from their laptop, using MP3. I recorded a few tapes to him in my SONY Super-K909ES, serviced and upgraded by ANT Audio, using only vinyls as source. Tina turner, Spagna and ZZ Top sounded the best of all, which a level of detail, richness and power that is hard to explain in words.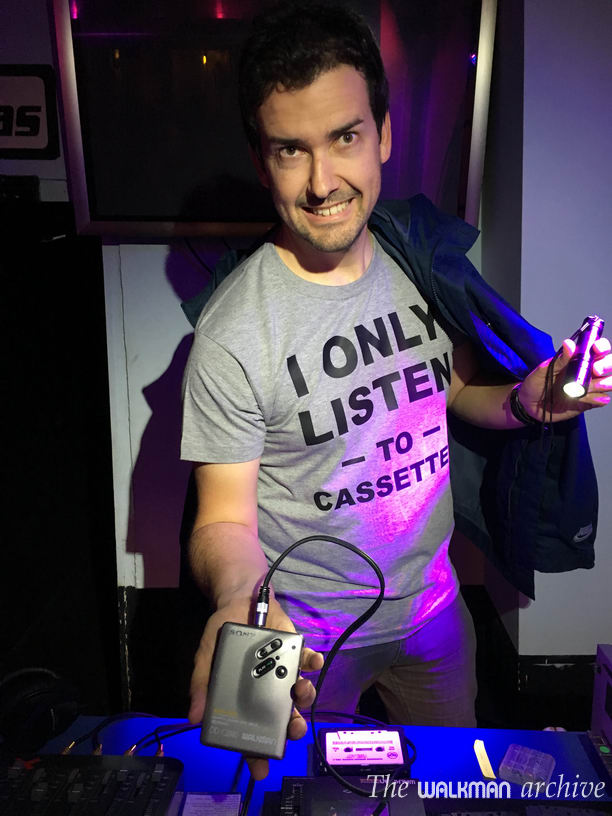 So, cassette lovers around the world, stay tuned for the next cassette party as we want to spread the cassette over the new generations and help it keep alive again.
Here are some photos of the event and a video.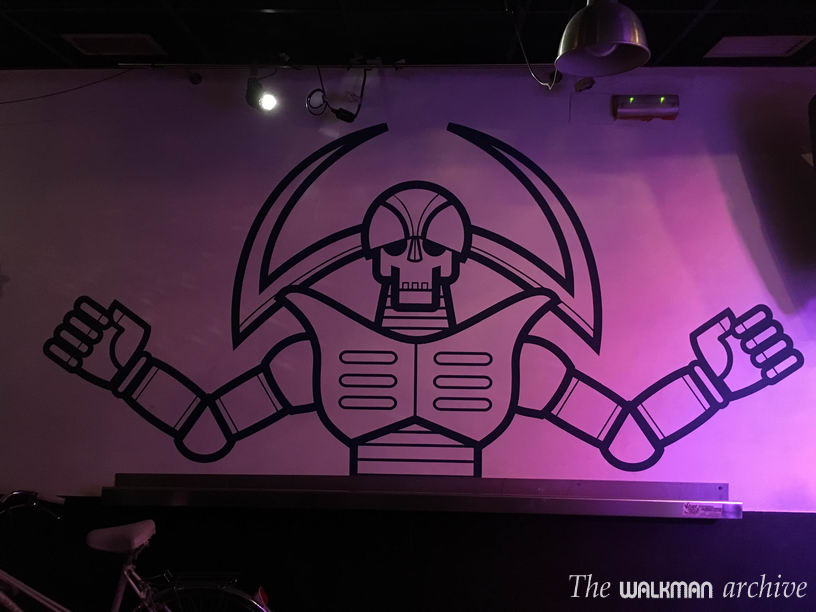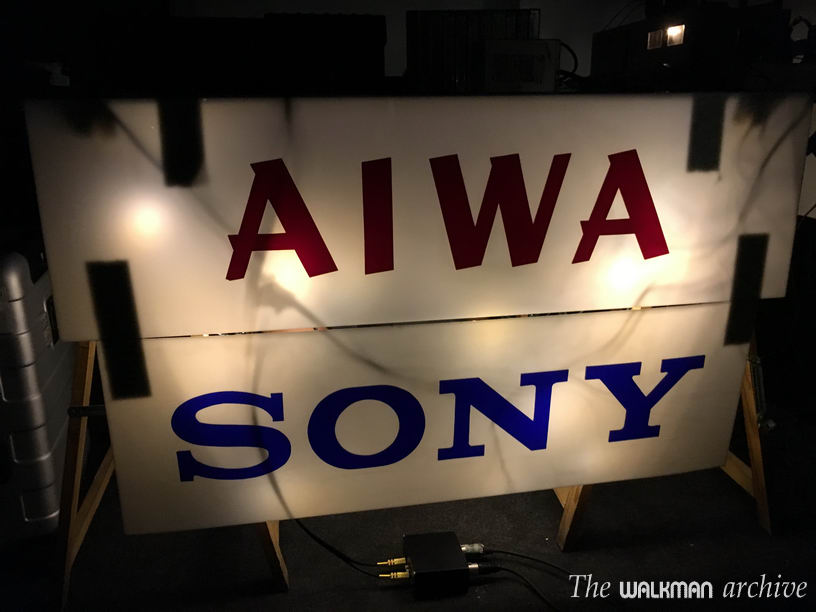 As a special gift, the very first 15 people to come were given one of these exclusive tapes: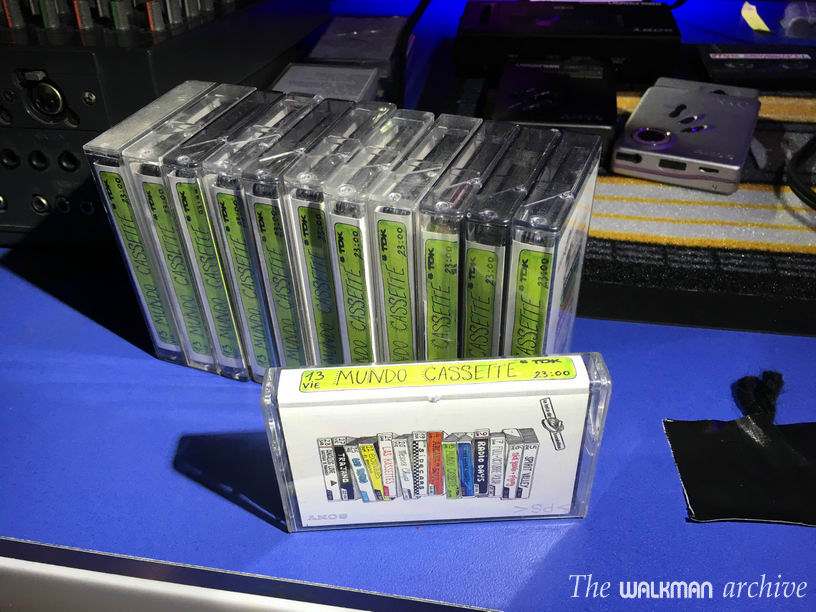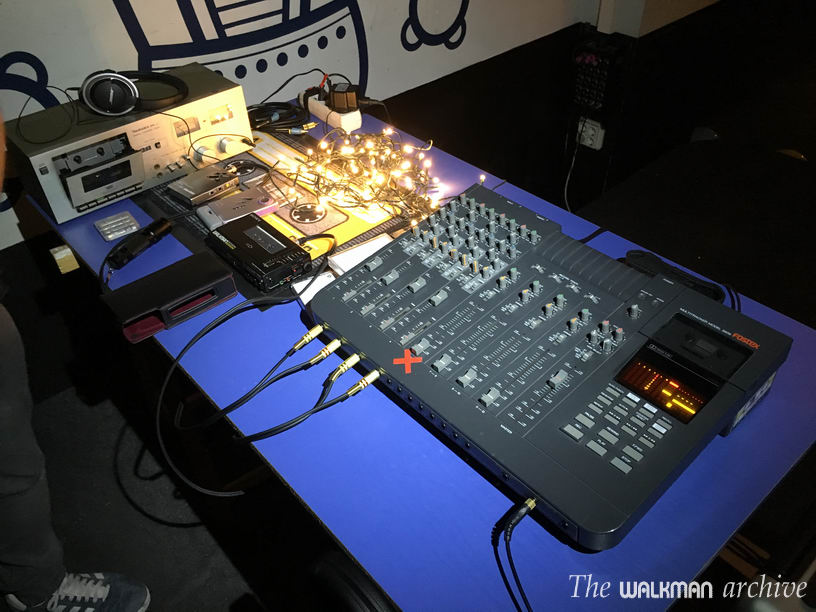 TJ Autoreverse brought a few samples of his impressive 800+ walkman collection to be displayed in the pub: