Miracle Mile mixtape review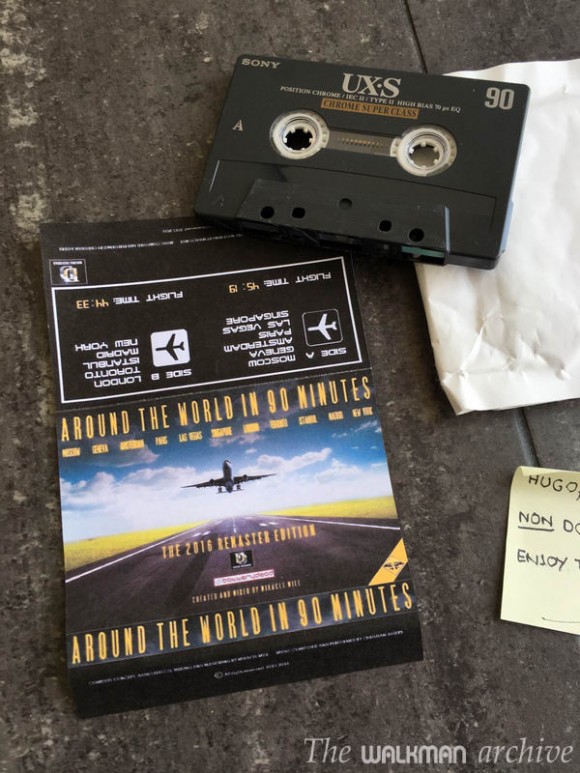 As I explained a few days ago, I received a mixtape from Miracle Mile Tapeheads user. Here goes my review of it:
The cassette chosen was a SONY UX-S from '94, which is indeed a very good tape. The music is from electronic genre. The whole tape is a one-track mix that suggest a world travel.
After I had a listen while I was travelling in a bullet train from Madrid-Barcelona (at about 305 km/h) using my Super-DD9 and a pair of BOSE AE2 headphones I had then a full listening at home with my Nak Dragon, which was recently serviced by Sergi (who has serviced and upgraded my beloved Pioneer RT-909) due to a very strange issue with the motors. He also replaced the audio path caps with new Nichikon audiophile caps so now it's in perfect condition.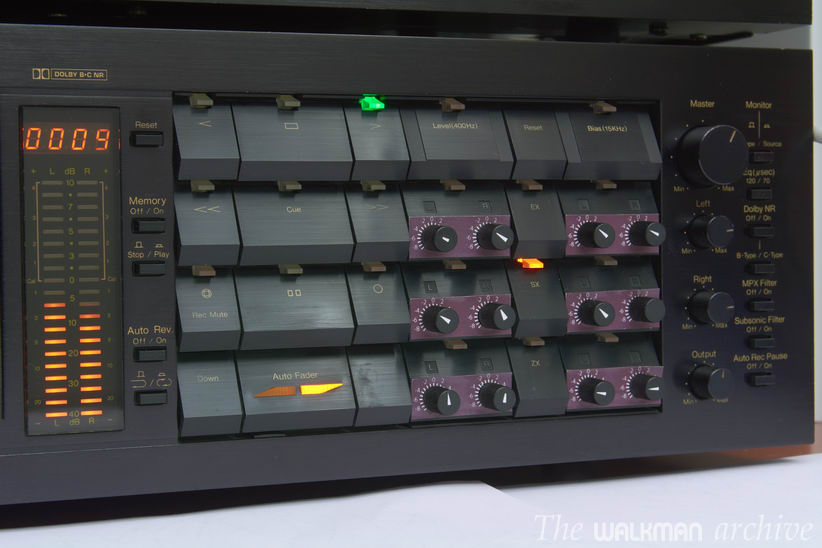 I used my Sennheiser HD540 Reference Gold which are very plain and comfortable to use as well as my HD650 which have a very similar sound, although a bit less punchy in the bass (to my ears). Both allowed me to have a full listening using my PanAm valve headphone amp which I'm in love to. I did not modified the sound at all with my EQ or anything else as I wanted to hear exactly what is on the tape.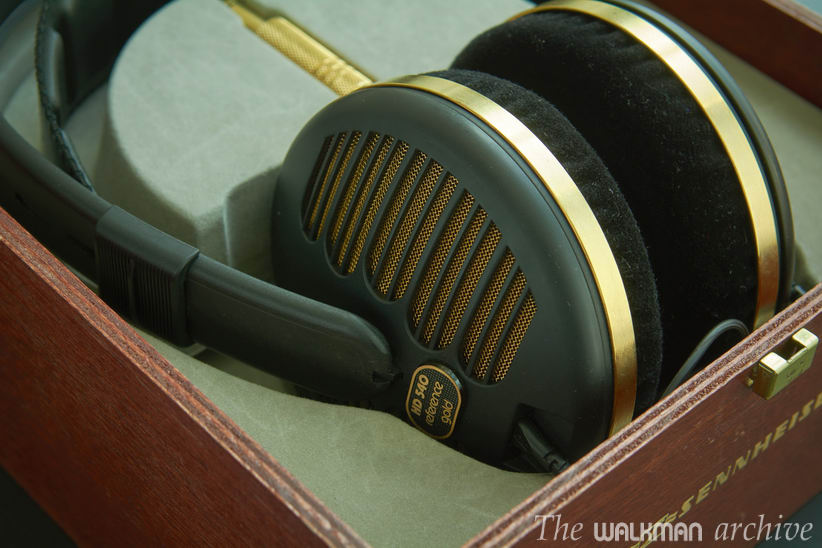 All songs seem to be performed by Christian Ahlers, mixed together with flight pilots radio conversations between songs, to help blend them. I guess the mix was done in a computer a not on the fly using a mixing deck, but I'm not really sure. Seems to me that Miles is a very perfectionist guy, and pays attention to even the smallest detail.

UPDATE: As Miles explained before "This 2016 edition is a complete new mix, all the audio files have been mixed again using an anologue 32 channel mixing desk in combination with Protools on an audio PC. Only 7 channels were needed, but I don't get the chance to use a vintage mixing desk like this very often, so I took it with both hands.
No compression or other effects were added during mastering into a two channel stereo 44kHz/16bit WAV file."

The mix is very well executed, with rhythms well linked so you really listen to one song in each side of the tape. Even the pilot conversations are very well mixed, with pilots placed on one side and the ground control on the other side. I'm not really sure but seems to me that even the language of the conversations match the design, so the first one which can be heard at the beginning of side A is in Russian while the design states Moscow as the first city in the J-card. Not sure of the next two but in the fourth you can clearly hear french pilots talking (in english, of course)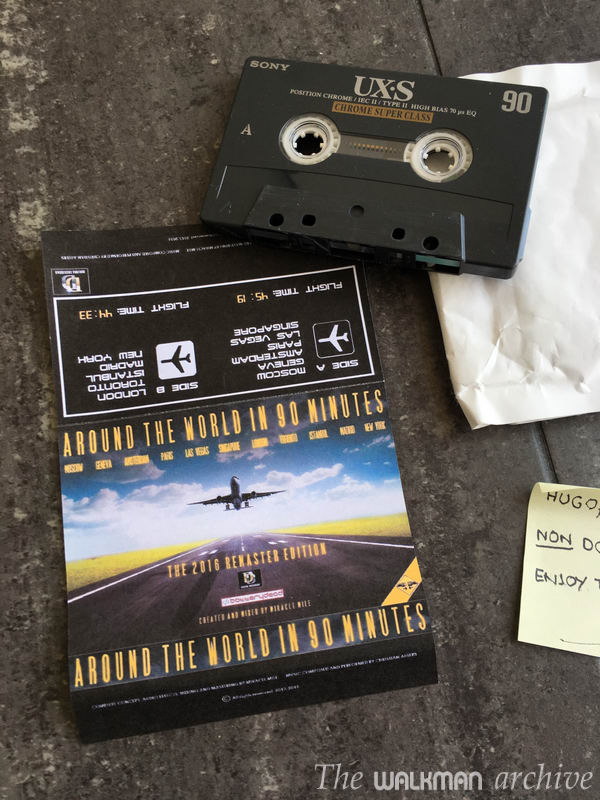 UPDATE: Miles said: "All Air Traffic Control recordings are real ones from each airport that you hear and in chronological order; they were mono recordings from origin and have been edited afterwards.
Since 2001 I've done hundreds and hundreds of flights as a commercial hot air balloon pilot, so I'm experienced in the ATC communication aspect of aviation."

Those conversations make the listening more enjoyable because they usually 'announce' when a song is going to end and jump to another one. I normally don't listen to electronic music (I prefer music with human voice and a classic band with drums, guitar and bass) but I admit that this music sounds pretty well and I like the melody. It's not music with dissonance, it's completely melodic and harmonic, with some traces of chill-out  and new age styles.
The recording quality is really good. The stereo imaging is very wide, with lots of stereo effects: sounds entering from one side and going out from the other. The sharpness is very good too and the frequency response sounds to me very neutral. As far as I know it was recorded in a SONY 3-head deck that seems very similar to the KA3ES, but I'm not really sure which one is.

UPDATE: The deck used was a SONY K920QS:

The sound is very well recorded, with powerful bass and good highs. The highs don't sound harsh at all even that they obviously come from a digital source, they do sound very smooth although to my taste they lack a slight bit of bright. The bass is very correct, although a bit thick in some instants. I even heard -hate to say- a very slight distortion in the bass in some instants.
What's is also worth to mention is that the dynamic range seems not overcompressed at all, so the dynamics are good, although it seems to me that they could be better (something that isn't related with Mile's mix I guess, but with the original music).

UPDATE: Miles said: "It was in the original music and I left it for what it was".

I asked Miles to record it without Dolby at all as I prefer to avoid compatibility problems between decks and some loss that occur using Dolby even when it's perfectly matched. As this music is not classical nor a soundtrack, the background hiss supposes no problem to me at all. It's hardly noticeable even in the lowest passages, so this way is the purest.
I liked the mixtape a lot. Even that electronic style is not my favorite music I must admit it's engaging and it produces a lot of joy to listen what a friend has do for you, even more in this case where the friend is very far, in other country, and actually you never met him personally but we both share the same passion for cassettes. A wonderful experience.
So that's my review of my first swapped mixtape which came from the Nederlands. Now it's my turn to make my first mixtape, which obviously will go back to that country…