Mixtape swapping: a personal experience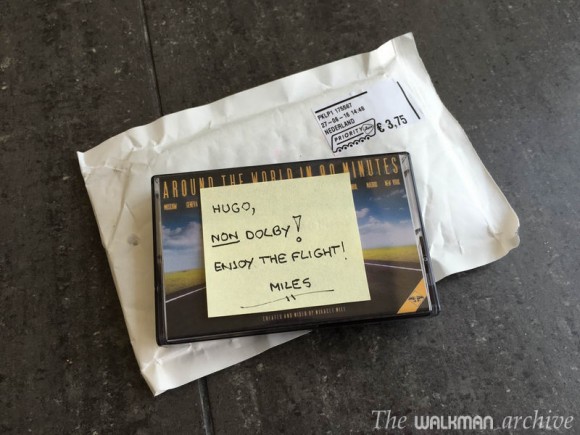 There is a group of enthusiasts at Tapeheads that enjoy making mixtapes and ship through the world to others members. I enjoyed watching and reading their experiences and could not stop myself joining the group.
I wanted to make mixtapes for others too and swap with friends in other countries. Miles quickly replied me and offered to send his mixtape and it arrived past friday. I had to travel the very same day and I was very busy but I put the tape into my luggage.
The tape arrived in just 4 days from The Nederlands to Barcelona so it was fast. It arrived in a simple bubble bag with a note from Myles. I had asked him to not use Dolby in the recording.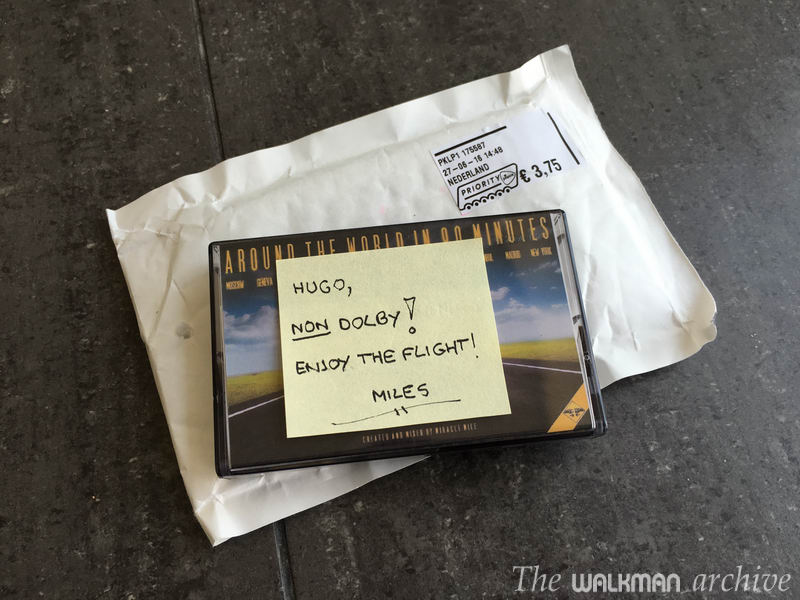 Inside there was a good, modern SONY UX-S that he recorded on his SONY deck: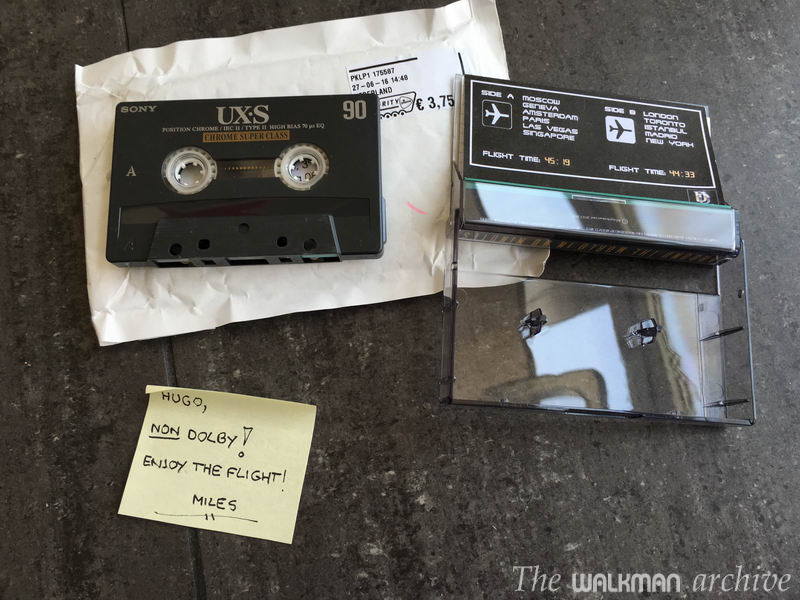 He has made a detailed and very stilysh J-card that really surprised me: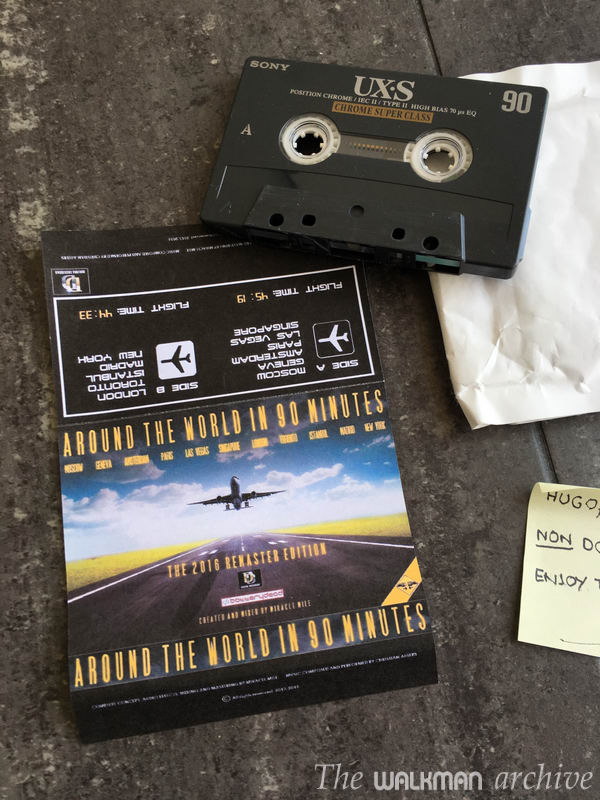 In his design he introduces the mixtape as a world flight. As I had to travel to Madrid I thought it should be nice to listen to it while I was 'flying' (flying low, actually, in this high speed train, at about 300 km/h).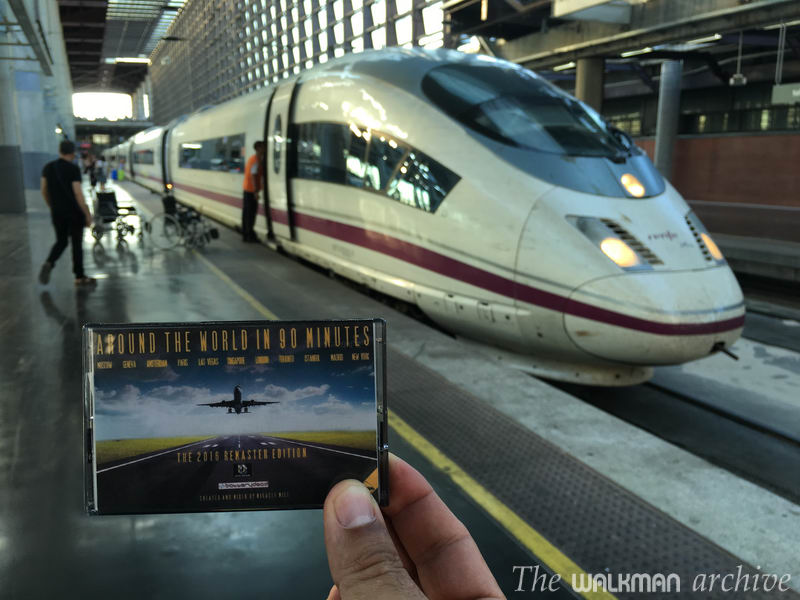 So I took my wonderful Super-DD9 deeply upgraded by Dr Walkman and my BOSE AE-2 headphones.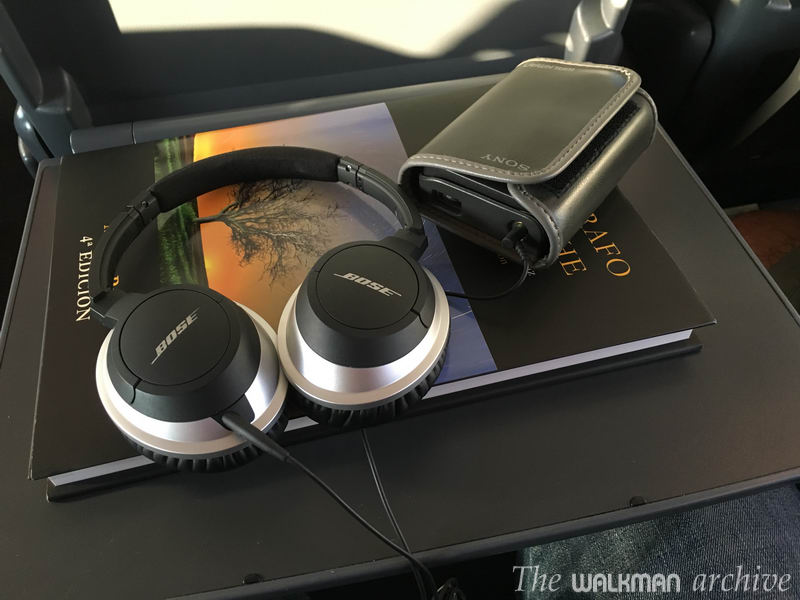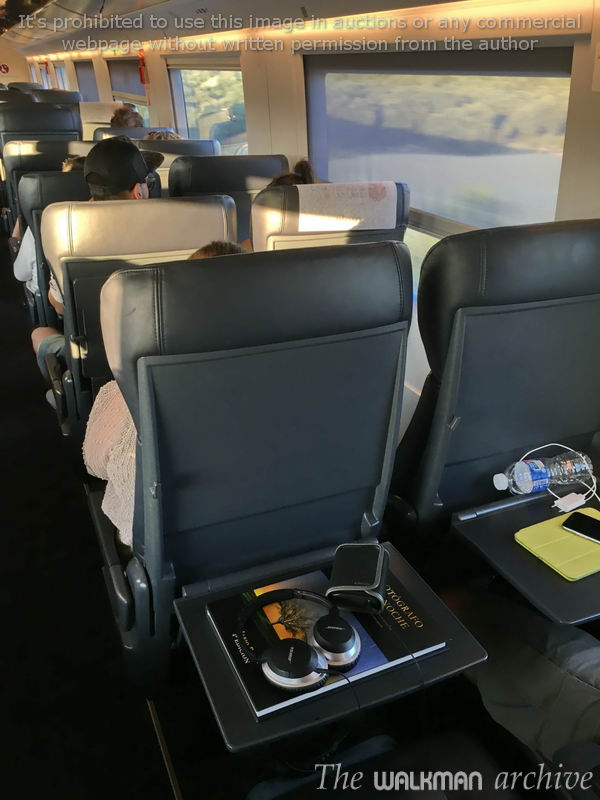 I could only listen to one side while I was returning back home, but I liked it a lot. But… until I listen to it fully, maybe twice I don't want to write my opinion on it. All I can say is that I like it. It's a wonderful experience that someone that you haven't meet actually sends you something like this, so personal. An inner experience crossing countries. Lovely.
Read the full review here…