AIWA HS-PX303, full review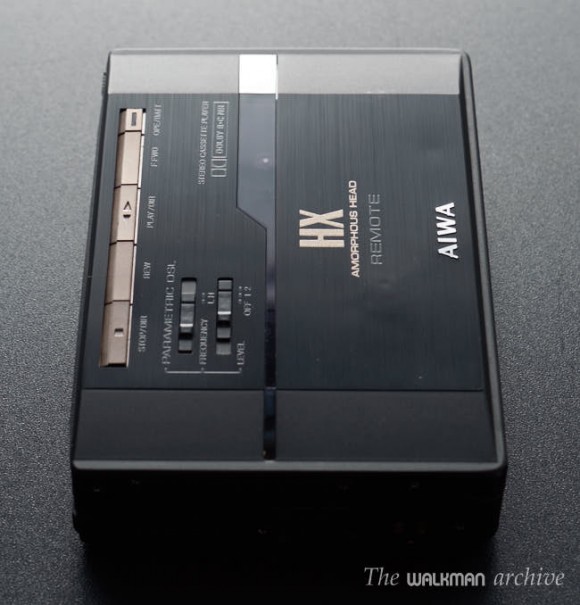 After some years since I've published my latest walkman review, the PX101, I'm finally back with a new review. I know some of you were waiting for new content but my work, family and kids didn't let me have the time to face the effort.
Also I became more and more interested in where are the limits of the tape in regards to the audio quality. In fact, I always have been interested in that, but I never had the chance or the money to afford it… until now. Many people like me, who were born between the mid 60s and late 70s, probably were in the same situation in those years…
Until now I was using my beloved Super-D6C (modified and upgraded by Dr Walkman in Italy), a very good recording made with in on a SONY UX-Pro and a Senheiser HD280 Pro professional monitoring headphone. But since 2013 I've been searching for the absolute sound quality. I had even the chance to listen to a 200,000 € gear in an acoustically aconditioned room, so I guess I could experience that state-of-the-art quality. I also acquired some extraordinary headphones, like the Sennheiser HD650, the famous HD800 and the legendary SONY MDR-CD3000.
Many new and extraordinary decks were incorporated to my collection, like a highly upgraded Pioneer CT-F1250, a Nakamichi RX-505, a Revox B215, a Tandberg 3014 or a highly modified Technics RX-B965, so I think I can say I really know good can a tape sound.
I also improved my listening skills. I can now detect distortions or issues when I heard nothing 4 years ago. However, there's still a lot to learn for me and, while I can say I'm prepared for a subjective evaluation, there are people out there much better than me for doing such a evaluation.
So finally I could finish the next review after 3 years and it's been a joy to do that because now I could hear much better the differences between the sound of the walkmans compared, thanks to all things I've learned so far.
So, I hope you enjoy it: