Dubbing a mixtape (with video)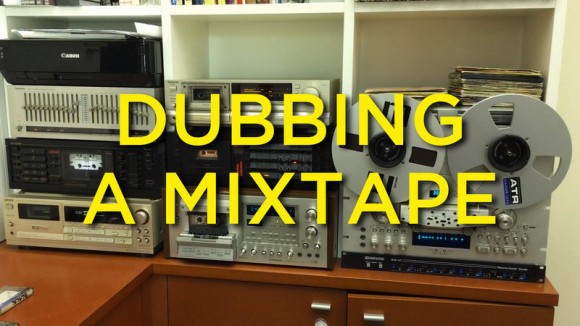 In this video I explain nothing in particular, but simply show all my stack at "full power" while I'm dubbing a mixtape.
The original tape was recorded in the Technics B965 (an UX-Pro) with dbx, using vinyl as source, as I already explained if earlier posts. Now you can hear it playing and being recorded in an SA in the SONY K909ES with a small EQ curve for correcting the frequency response curve (so it gets perfectly flat).
I've also added my BBE processor and a dbx 3BX-DS impact processor but it's just for the video, not really for the final recording this time.
You can also see almost all deck's meters synchronized because I set the dbx 400X signal router so every deck receives the played signal. I put all other decks monitoring source (the played tape) ans all meters can be seen.