Mixtapes are getting serious: Ultimate Mix Tape Challenge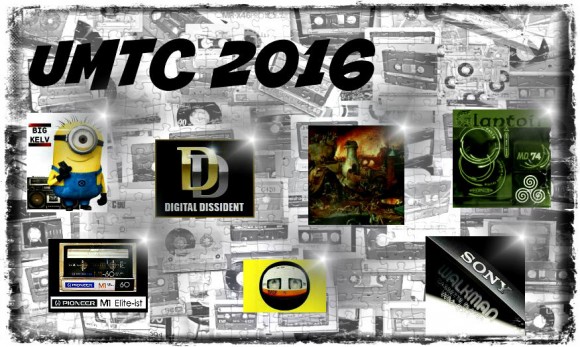 After my first experiences swapping mixtapes with other cassette fans around the world (as far as it goes, I've sent tapes to the Nederlands, UK and Canada) now an interesting idea was grown in Tapeheads forum. Actually, in Nando's head

This is what Nando purposed:
A new idea and something any mix tape artist would be proud to be a part of. This will be a Challenge and you will be judged for your technical and creative skill to create the Ultimate Mix Tape.
I need five members to throw their names into the hat for this Challenge. I will be the sixth contributor, but I will be exempt from the Challenge as I don't want the prize – only feedback by the Reviewer on my mix tape. I am offering up the prize, which will be a sealed 10-pack of nice BASF Chrome Super II 90 cassettes.
The aim is to create the world's best mixtape, which should be so well recorded that it would sound much better than a CD!
Of course, I entered the competition! It should be exciting and a lot of fun. There will be seven contenders, which are well respected and well known members of the forum. Dazen has prepared a nice artwork to illustrate the challenge: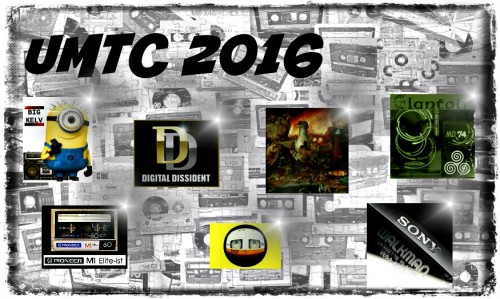 There will be choosed a Reviewer will choose the best mix tape. He will rate the mixtapes mainly by their technical merit, but also for the song selection, of course.
Nando said:
"All the tapes will be first sent to me, then I will send them to the Reviewer in one parcel. That way there won't be any way to trace the mailing address to the participant. I will number each of the participant's mix tapes – 1 through 6. I will reveal my number to the Reviewer. You can make up the J-cards for your mix tape, but only send the J-card for your mix tape after the Challenge is over and a winner has been chosen."
So, the rules (that are still being defined) are:
You can free to choose your best blank tape. It can be any tape type, except for Type III, as the Reviewer may not have a cassette deck having a Type III setting.
It will be a C-60 cassette. Sorry, no C90 or any others.
All sources are valid: from vinyl to CD, going through MD, DAT, R2R, Spotify or even your phone if you wish.
You can use whatever deck you wish.
You can use any recording practice you wish.
There will be no noise reduction used on your mix tape. This is done to avoid any incompatibilities between decks.
All the mix tapes will be kept by the Reviewer as part of the fun and for the gift of the experience.
There will no written stickers or J-card. Also, no artwork on the J-card. Both the card and the cassette should remain 'as new'.
No details of the song selection can be published by any member.
Participants can, however, publish photos of their equipment as long as they show just fake mixtapes.
The rules are still in developing process, so changes may appear. Once they are finished, the challenge will be ready to start, and one month will be given to participants to prepare their tapes. Once time is over, it will be time for shipping.
All mixtapes will be sent to Nando at Canada, which will ship all them together to Jim at Alaska, which will review them carefully.
As for now, the contenders are: Big Kelv, Miracle Mile, Pioneer collector, Glantoir, Elite-ist (Nando), Stuartypoorty and me.
Here are some nice artworks: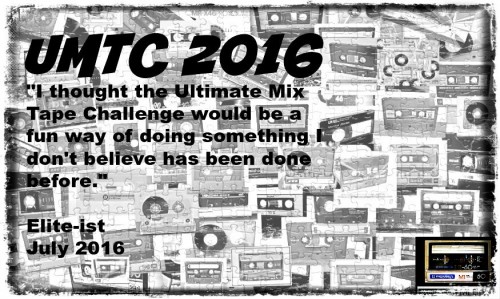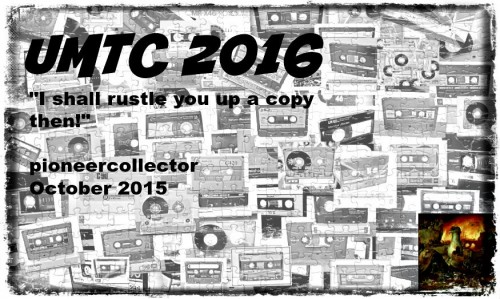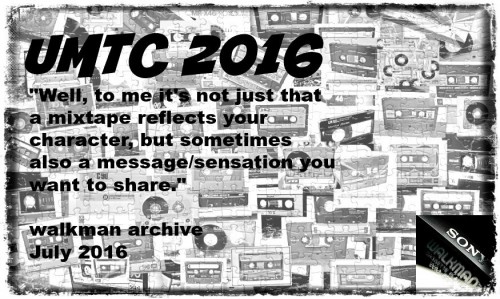 For me the most important part for me is not the price, of course; I can easily buy a bunch of tapes. The real joy is the challenge and the process of preparing, recording, sharing…
Good luck to all!