TDK SA-X Demo tape, a true rarity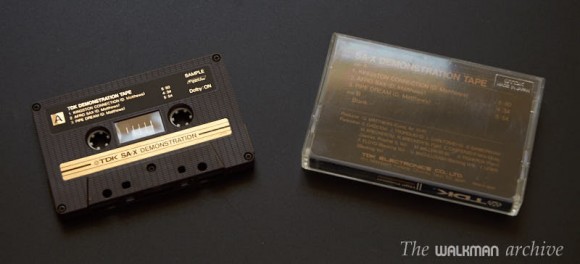 I admit: I'm a TDK fan. I think almost all their tapes as at least very good. And their top range is truly excellent. The SA-X is one of my favorites, and I have a bunch of them ranging from almost the very first year they were released until the late 90s.
So when I saw this rarity in the net I didn't doubt for an instant and went directly for it. And I got it.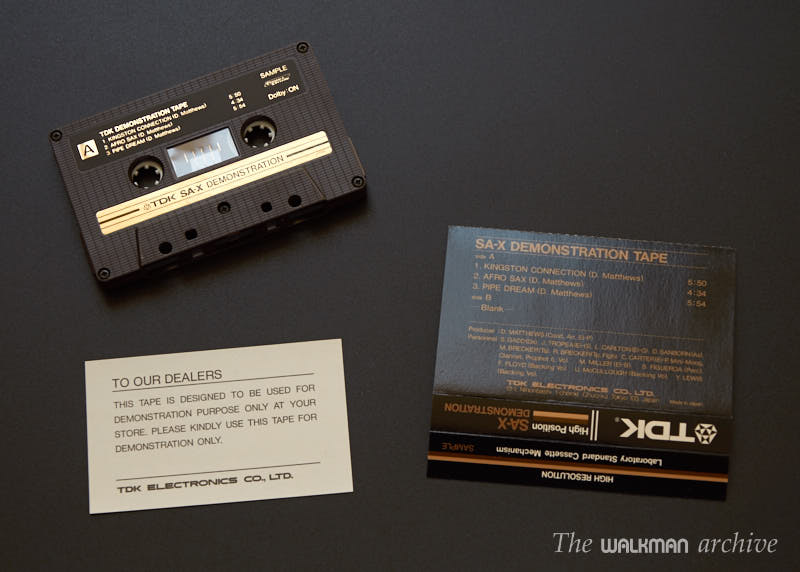 Looks that this tape was made only for retailers to help them show customers how good can it sound. I shall remember that this tape was released back in 1979, when the cassettes started to demonstrate that they can also store music with true high fidelity and not just voice memos or business meetings. The SA was one of the very first HI-Fi tapes, and the SA-X was just a bit better.
Many people wouldn't believe that true HI-Fi can be achieved from a simple cassette and, thus, TDK made this demonstration cassette.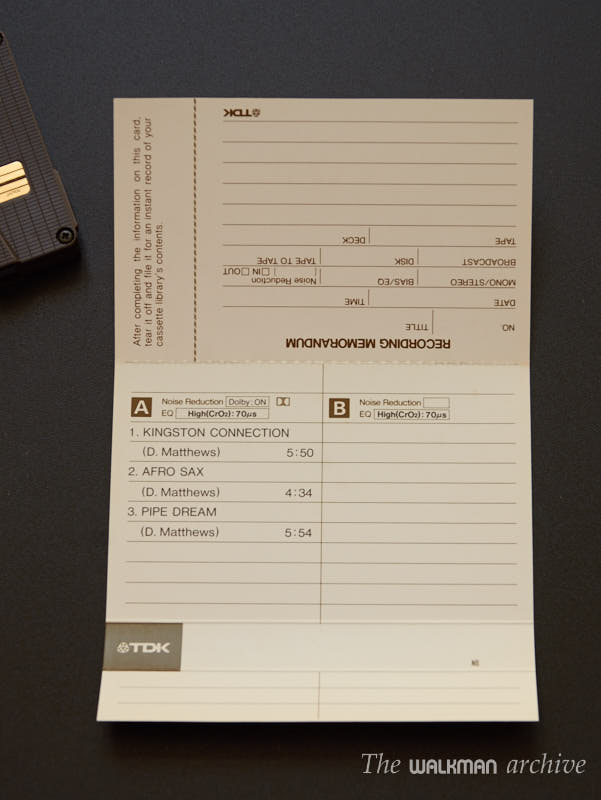 It's surprising to me that it was recorded with Dolby. Not because I would doubt it could make the sound better, but actually because they [TDK engineers] should be aware of the incompatibilities between many decks, which could end up in a wrong result and wrong conclusion for the customer.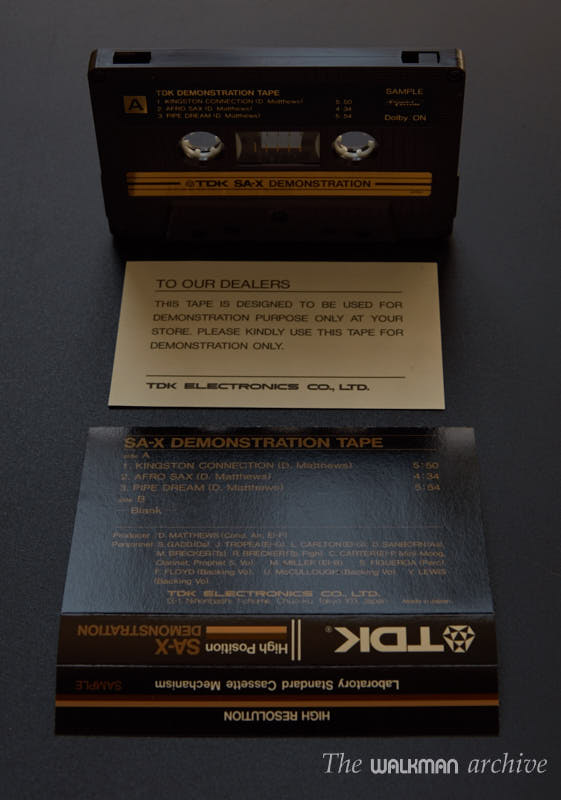 So it's saved for the eternity now in my collection, with many other interesting tapes…