Another mixtape received from the UK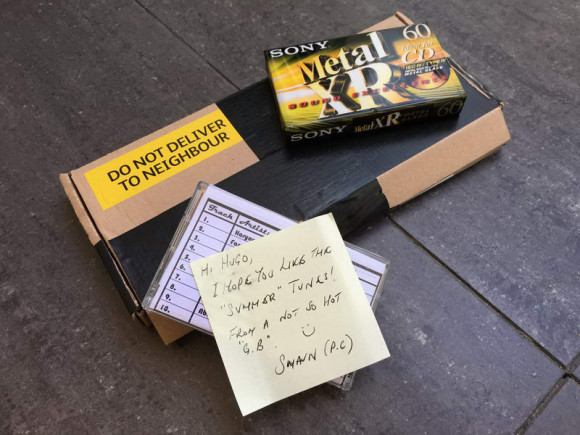 I've recently received another mixtape, this time came from the UK. In fact it was part of a mixtape swapping with Pioneer collector user from Tapeheads. I sent him a copy of my Wild Acoustic Analog Experience mixtape that I recorded into a master UX Pro tape.
It's great when the postman calls to your door and deliver you a thin bubble box that comes from another country and you know it contains a mixtape. A mixtape that other person has recorded FOR YOU without asking for anything, but the same: that you record another mixtape for him.
This time the tape was recorded with mostly latin music. Most of the songs were unknown to me except a few ones that I recognized. I listen to different styles of music, mainly alternative rock and hard rock but also some classic rock and even some metal and grunge. I also listen to other styles likes 80s and 90s pop and pop-rock, dance, blues, soul and even soundtracks. Latin is not one of my favorite styles but this time I definitely enjoyed the tape and the effort he put in doing it.
BTW, what I dislike is reggaeton, rumba and samba, folklore music, progressive, tecno and most rap (except somes by Linkin park and a few ones) if you ask me…
The cassette is a type I Maxell UDI-CD 90 and the recording quality is pretty good. Although he has not told me what gear di he use, I bet the source was digital and the deck, probably his Pioneer CT-F1250 modified by ANT Audio, like mine.
So, very happy in the end for swapping more mixtapes.
Bonus: He has included a brand new, excellent, SONY Metal XR as a gift. Great!