A huge lot of 130+ cassettes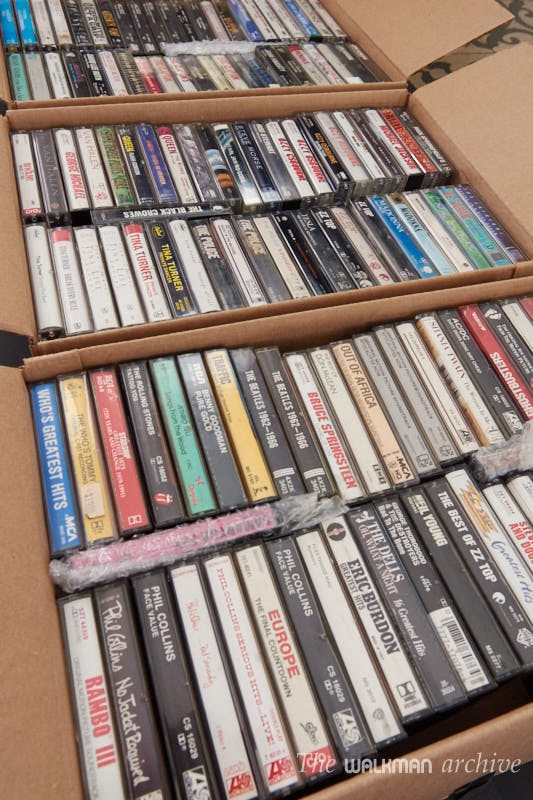 I was browsing through eBay when I suddenly found a guy that was selling hundreds -literally- of prerecorded cassettes for good prices. My eyes quickly opened.
He was offering medium-sized boxes with 44 randomly picked cassettes for good prices. I liked the idea of those boxes and I'd like to order one or two, but not randomly chosen, so I contacted him. I asked him to send me photos of his whole collection so I can make a list, and he agreed. He said he can do for 1$/tape and I found it a good deal.
So he sent me 10 or 12 photos where I could see his [huge] collection. Most of them are in very good or excellent condition and even some are brand new cassettes. So I started to mark which ones I'd love to have. I thought I'd pick around 30 or 40… until I ended up with a list of more than 130 cassettes!
He will ship them in three boxes and will send tracked and registered through eBay's international shipping program. That will be expensive because they already include customs fees but at least -as I knew that it will be stopped at customs in my country- it will be reasonably fast. Customs in my country are a nightmare: expensive, very non efficient and very -and I mean VERY- slow. Sometimes a package is waiting there for someone to fill up the papers up to one entire month! Yes, it happened some times to me.
So after 10 days it arrived safely and extremely well packed. They were double-boxed with lots of protection so they arrived absolutely safe. These are the three boxes once I picked them up from the external box: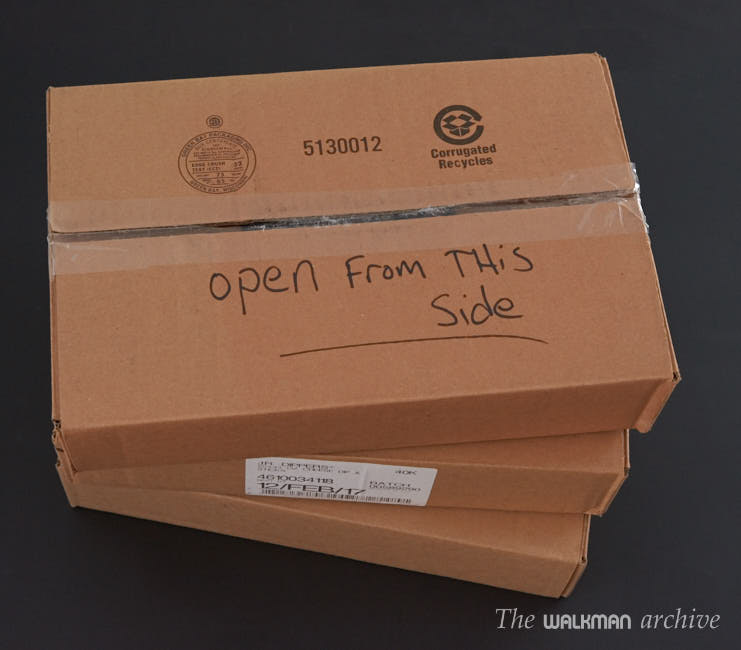 And here's the contents of the first box: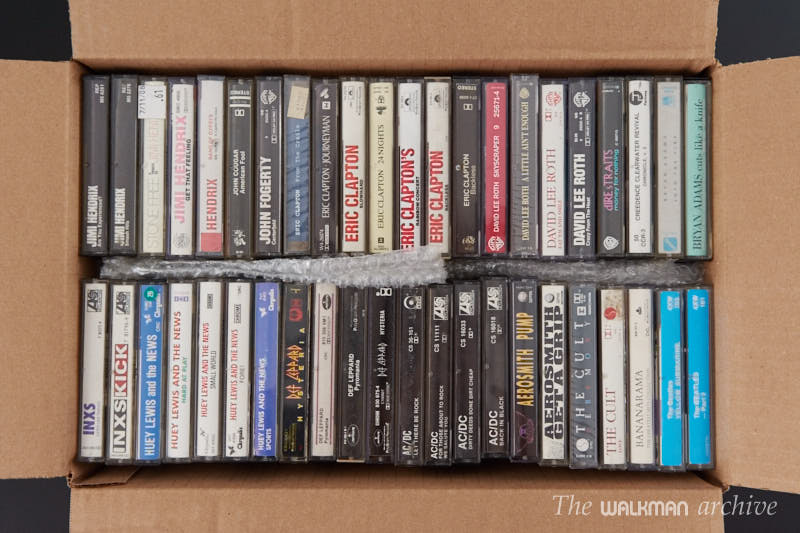 These are some interesting tapes in here: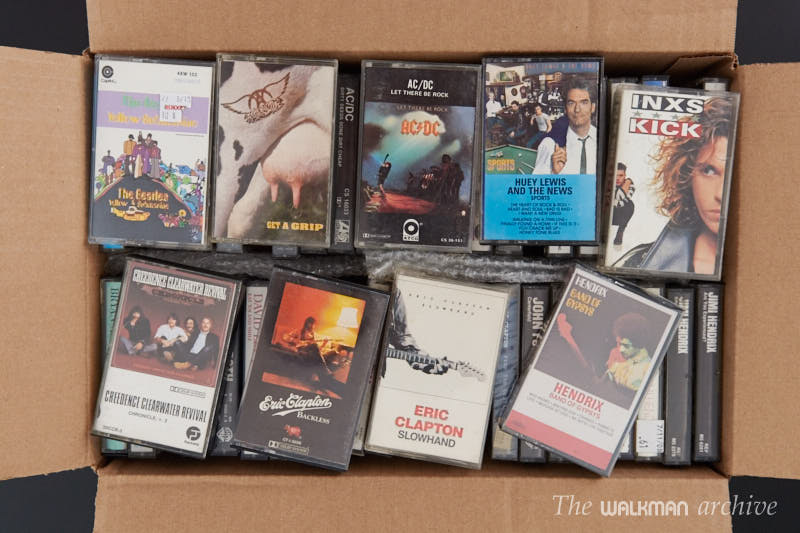 Here's the second box: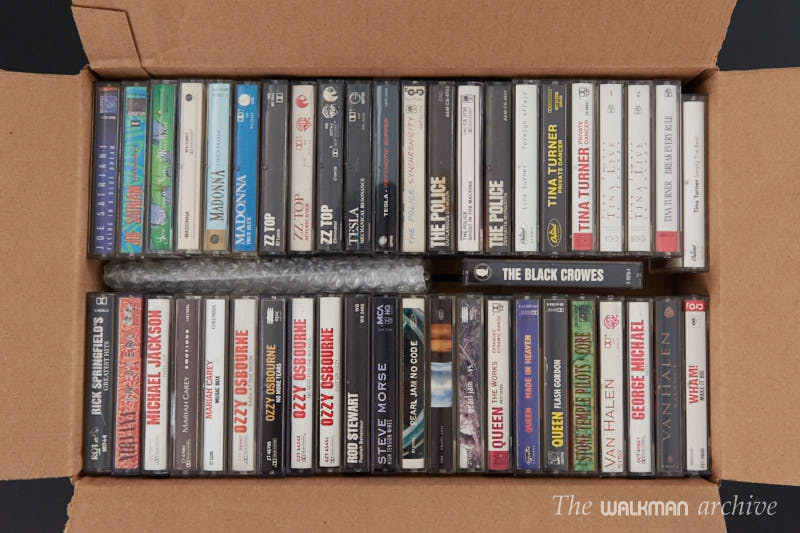 And here are some remarcable ones in here: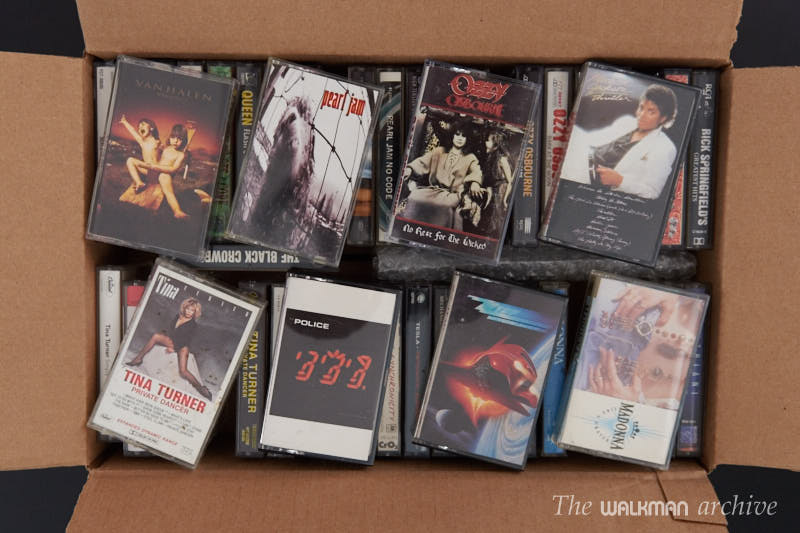 Lastly, here's the third box: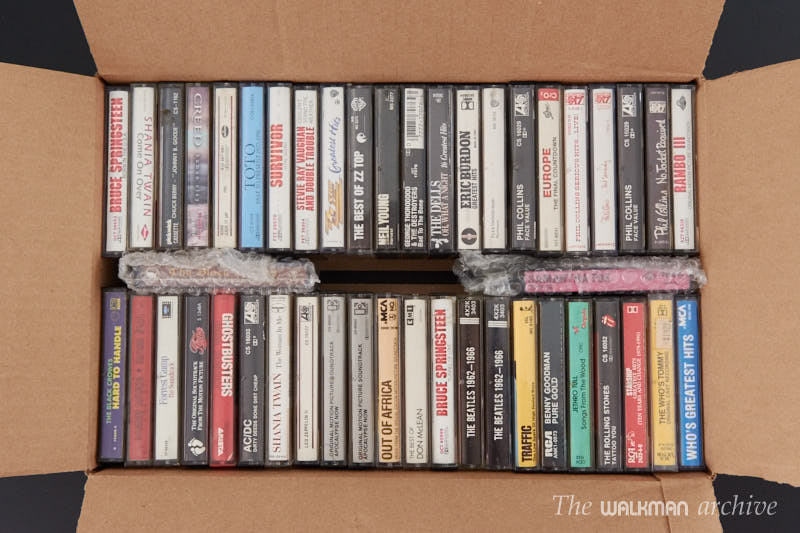 And here some interesting tapes in here: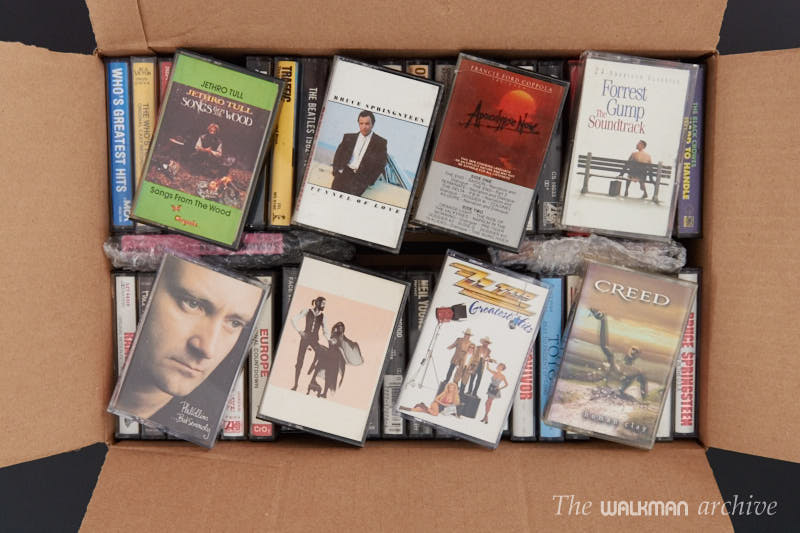 Finally, here you can see all three boxes together. Nice, huh?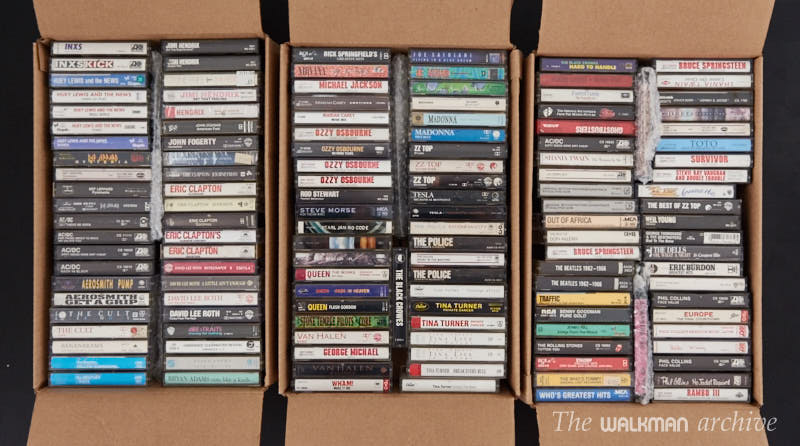 Now after some listening I can say that some tapes are degraded and cannot be listened to. The tape lost is shine and it slips into the deck, causing a very harsh sound, not just in the music, but also mechanical too.
Most of them have a very good sound. Truly good. In fact it's so good that I have never heard such quality from pre-recorded tapes. In my country (Spain) prerecorded tapes were plain shit. They sound like a sardine can. I always thought that's what a tape can sound best, because recordings in my old Hitachi boombox didn't sound better, and when I got my marvellous AIWA, CDs were into the loudness war and it didn't help anymore: all were oversaturated.
It wasn't until I got my Marantz PMD-430 portable deck that I realized how good can a tape sound. That was in 2012…
Now I learnt something: prerecorded tapes aren't crap at all. Well, at least american ones. Spanish ones are all crap. Plain and simple crap. However, not all american cassettes are so good. Rock cassettes are mostly recorded too hot, with peaks of about +3 to even +5 and they sound not bad, but the saturated levels do affect the result as expected.
Pop music and more slow music is truly good, almost excellent in some cases. A pleasure to listen to.
In the end I'm so happy to have such a great lot of cassettes. Long live the cassette!
Tags: pre-recorded
This entry was posted on Sunday, December 11th, 2016 at 5:21 pm
You can follow any responses to this entry through the RSS 2.0 feed.