Making a copy of the STAR WARS MFSL extraordinary cassette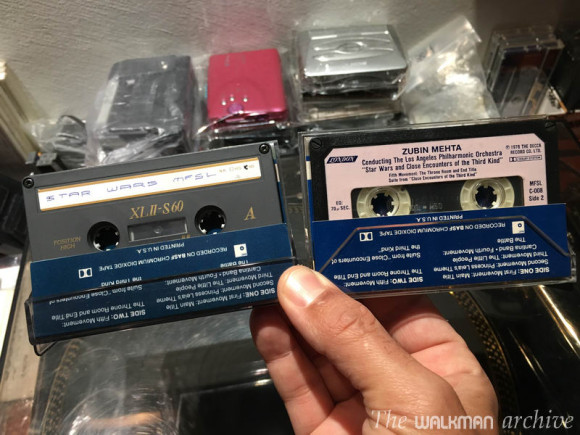 I recently bought this cassette, and I was shocked by its sound quality. These guys really knew what they were doing! This is, by far, the best sounding release I've heard of this famous soundtrack. I didn't know about MSFL ever but it's now on my target definitely.
I showed it to a friend and he was shocked too, so I offered him to make an exact copy. First of all I scanned the J-card and printed a precise copy using my home printed. It's not a professional printer at all (in fact it's just a 60€ Canon inkjet printer) but I have colour-calibrated it, as I have the right tools for that (I work on pro photography).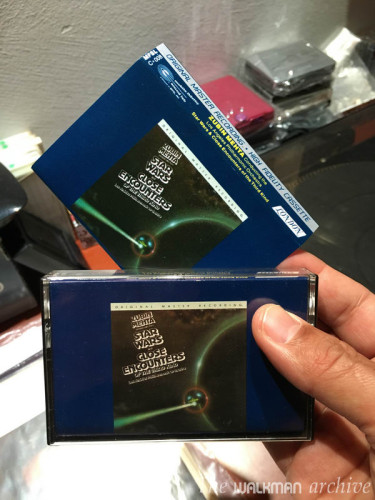 As I know I'll be doing more than one copy, I decided to make a master copy using dbx system so I did it using a brand new SA-X in my Technics Super-RS-B965, a special version highly modified by ANT Audio. I also printed a specially modified version of the J-card for that: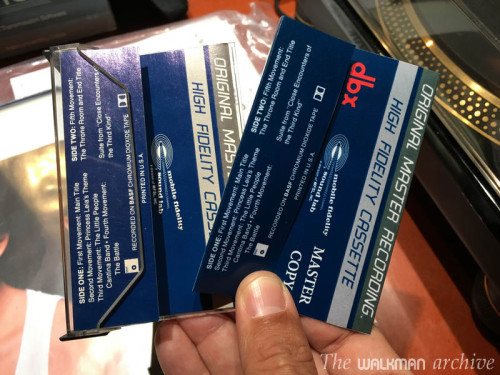 The frequency response of the SA-X in the B965 is suprisingly flat, begin-to-end. The main problem was that that the MFSL cassette is Dolby-coded and I had to decode it properly. The problem with Dolby (B in this case) is that it always looses some treble… unless you have an external decoder with calibration capabilities, that I have. I used my JVC NR50 for that and I could find -by ear- a proper setting that doesn't not eat any treble from the music, so I could copy it into the SA-X with dbx, allowing it to preserve the entire original dynamic range. The audio copy is almost perfect.
Then I played this SA-X and made his copy on a Maxell XL-II using my SONY K909ES with Dolby S in this case. This copy will go to my friend Manuel @mankamaz. As we both have a K909ES, I suggested him to make his copy using dolby S because this one is less sensitive to changes in the internal calibration of the deck, thus preserving the original DR. I had to correct the freq. response using my EQ because I realized that when I active the Dolby S in the K909 the treble raises quite a lot dB (around 5dB above 15kHz). Not hearable to me as my ears cannot detect that anymore, but anyway incorrect response.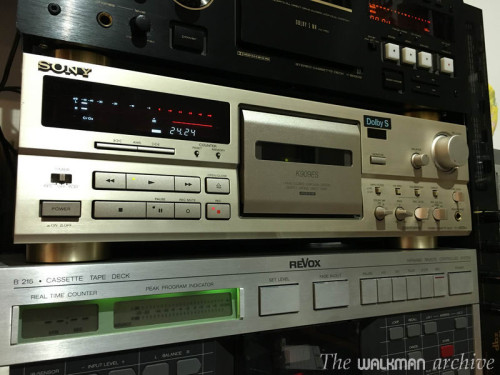 Anyway, I corrected it with my EQ, fully analog, until the copy with Dolby S was exactly the same to the original. It's wonderful to see how well can an analog copy keep all its quality after several high quality copies. Best of all is that it keeps all the 'life' in the sound, that get lost in the first digitisation…