Playing with multitracks and the TASCAM 414
Some time ago I got a nice TASCAM 414 MkII added to my collection. It's a very cool cassette-based recording deck with 4 independent channels. It was used by small bands in the early 90s to record their songs without having to spend high money on a studio.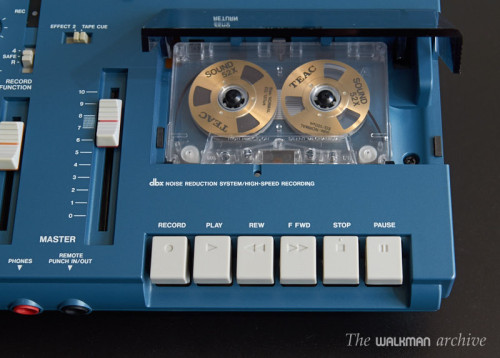 Though it hasn't 8 or 16 tracks as professional R2R decks, it allowed to do quite good recordings with only 4 tracks.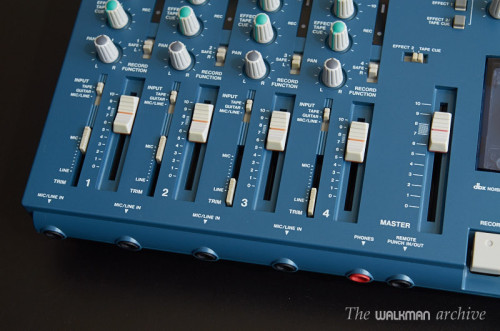 When I got it I though it would be cool to make a video showing how this works. I don't have a band nor a studio or separate tracks, so first thing was to search over the internet for four separated tracks of a song. I'd like to have a very well known song, but that could be impossible to find. After some search I ended up at multitrack master website, which recopiles isolated tracks for some well known bands. I don't have any idea how they get those tracks. They explain that they are just an online open repository so people who have access to those tracks can upload them.
After some searches I found a few interesting songs. The one I liked the most for this experiment was Message in a bottle from The Police, which had also 4 tracks.
So next step was to record all these tracks perfectly synchronized onto a cassette. For that I used my AKAI EIE Pro Professional 4-track interface. Using Adobe Audition I loaded all tracks and managed to configure all so every track was output independently and went into the TASCAM by each of the four tracks.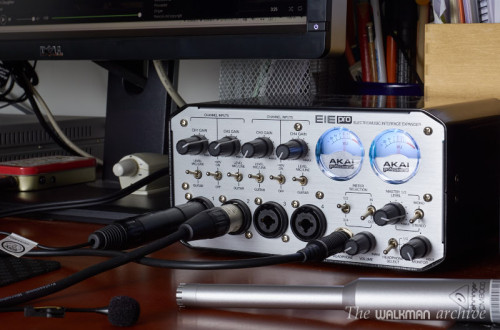 Finally I just had to hit Record on the 414 and play in the computer, properly adjust recording levels and wait until it finishes. So I end up with a multitrack cassette with all separate tracks on it. The rest was just playing with it…