Making custom cassette labels & J-cards for your cassettes! [UPDATE: New version]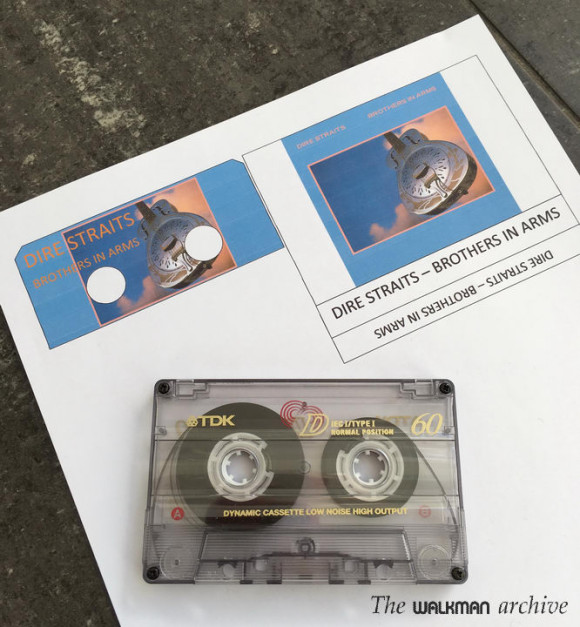 I have been doing my own J-cards for some years. I started drawing a template in Macromedia Freehand (which although outdated it's one of the best design software out there). I have done lots of different J-cards for my kids to help them identify their own cassettes, so they can listen to whatever one when they want, without my help:
I have my own templates, but I understand that Freehand is not and easy to use software for everybody (it's a professional grade design software), so I thought it would be nice if I could make one for the worldwide known MS Word, and I finally did. And I'm giving it to you now for free.
To use it you just need your own MS Word, version 2007 or newer, because it's not a .doc but a .docx document. It contains a J-card and two different inner stickers with rounded holes or a window.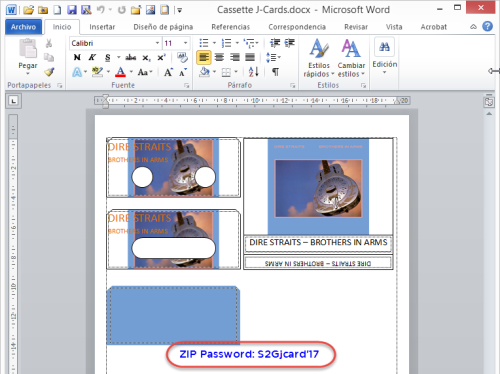 It's very easy to use but you need at least a basic knowledge of Word. You can add your own text and an image.
[UPDATE 2018-01-29] There's a new version of the J-card with more options.
See it here
.
I'll be glad if you leave your comments here or in this thread at Stereo2Go.  Any feedback is welcomed.