Ooops! A TDK MA-XG crushed… and restored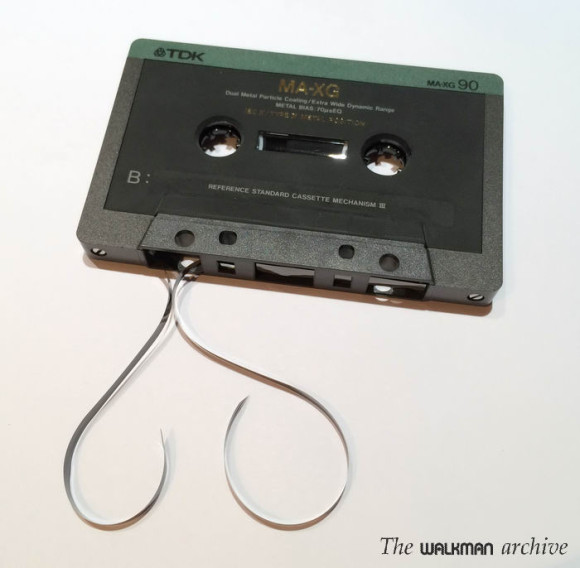 While listening to one of the most extraordinary tapes ever made, the TDK MA-XG, I had a very bad experience: the tape was eaten by one deck of a friend that I've just got repaired.  I was very surprised because the deck was working perfectly, the rollers and capstans were totally clean, so I couldn't understand why that happened.
Anyway, the only thing I could do is try to fix it… and I did.
The first thing is to cut the crushed segment and remove it, but you have to do a cut at about 45º of the direction of the tape, not perpendicular.
Now it gets a bit difficult, because you have now to cut a small bit of adhesive tape (preferably that matte Scotch one, not a cheap chinese one). Then stick the first one to the adhesive tape by the inside. I mean: the adhesive tape have to stay in the opposite side of the deck head, to not touch it. Then stick the other tape so it perfectly matches the other cut. That's difficult indeed. You may try with a crappy cassette after doing it with a good one…
Now, using a good X-act or a good scissor, cut the rest of the sticky tape. My final result was good but not perfect. Anyway, not bad without having specialized tools for this, huh?