New leather case for DD walkmans!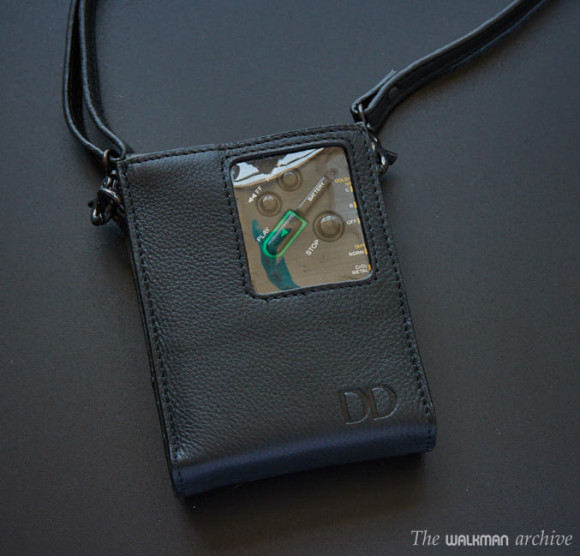 This is a great day. We, the walkman fan community should be proud that one member of our community, Doublecee, has created a brand new case for DD walkmans with authentic leather. You read well: true leather, not plastic.
DD walkmans are considered to be the best sounding ones out there. And I agree with that. I'm taking mines outside often to use in the street or while I'm travelling in train. All them came with a 'leather looking' case that is fine… but it's made of plastic. And all them are deteriorated or broken.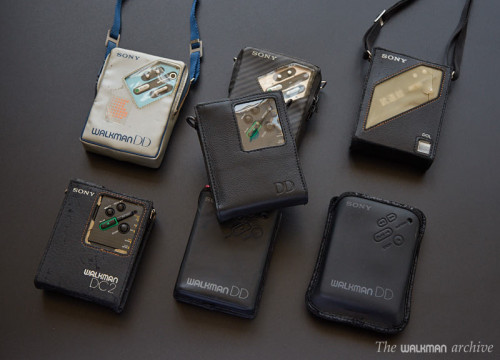 The case is excellent. You know what? I had a feeling that hadn't since many years ago: to open a new product from the 80s. I cannot describe it, but it was like going back in time to the 80s and open it. Really.
The quality is excellent, I love it. The smell is so good, and that makes a BIG difference. I'm sure you know that nice smell of good leather, like when you enter a luxury car. That's it. It looks like a very high quality product.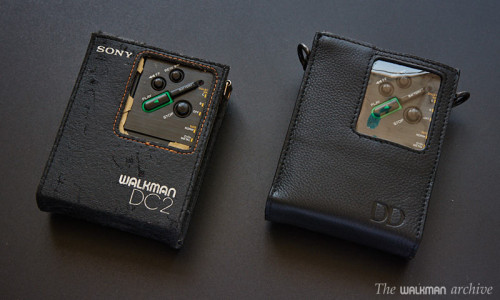 At first glance it looked a bit tight to put the walkman inside, but I guess with use it will fit more easily. The only (relative) drawback I found is that the hole for the charger seems to not fit perfectly, but that seems a simple question of movement of the walkman inside the case rather than a design issue. There is (vertically) more space into this case than in the original one.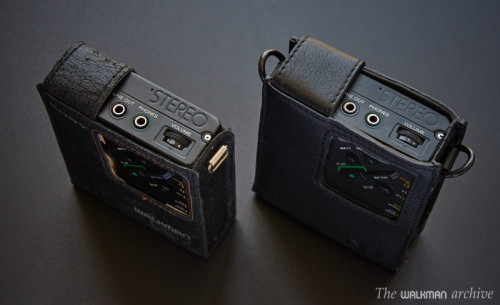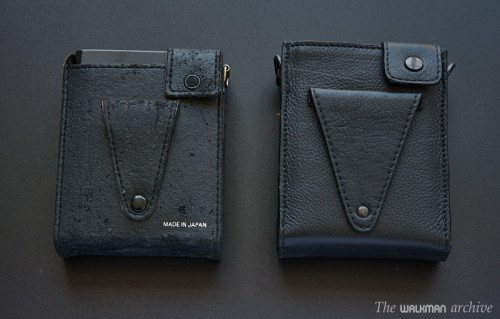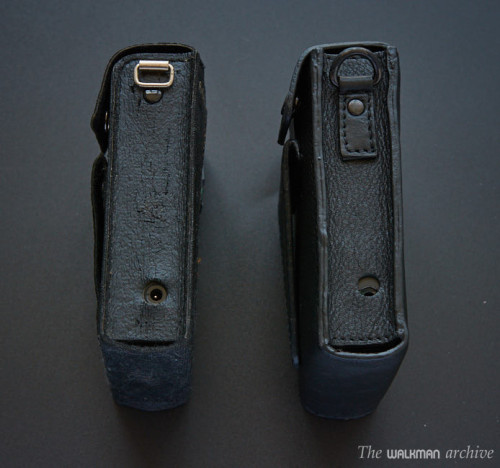 Not only Doublecee made the leather case, but also clones of that legendary sticker that came with every SONY product. The stickers are very well done. The font is almost perfect and the color is spot on. In fact, the the contours are better printed on the new one than on the original!
More info at Analogue october webpage
Tags: Disc Drive, SONY
This entry was posted on Thursday, June 15th, 2017 at 8:02 pm
You can follow any responses to this entry through the RSS 2.0 feed.