Cassette Culture: 1st prerecorded cassette market in BCN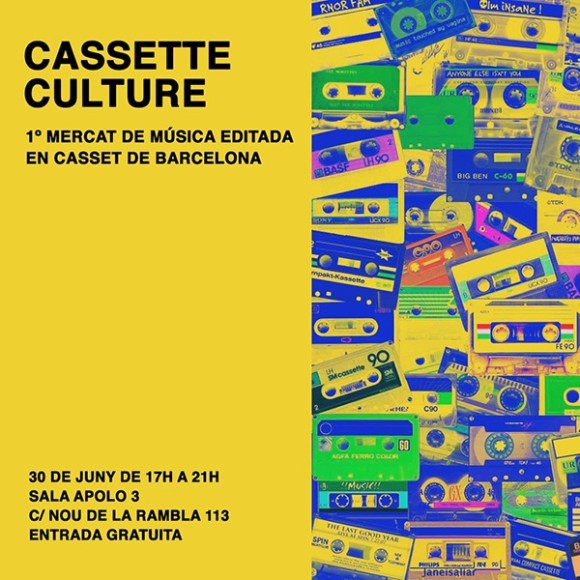 Once more, Barcelona is doing something different and innovative, and this time it will be a prerecorded cassette market. It will be in the famous Sala Apolo, just one evening. There will be many small cassette labels that will sell and share their new releases.
There also will be new and small artists that are releasing their music on cassette format, and also several TJ sessions… and guess what? I'll be TJ'ing too! (well, I'd like to say CJ instead of TJ but it's the same thought).
There will be room for you to come in and share/swap/sell/buy your own used/new cassettes. So, will you pass?? Don't miss the opportunity!!
CASSETTE CULTURE (translated in english here)
Saturday June 30th, from 17 to 21h
Sala Apolo, Barcelona. View in maps.
You have a cassette label or want to contact the organization? Contact: deadmoonrex@gmail.com
One Response