My 12-minute reference audio test mix [UPDATED to v4]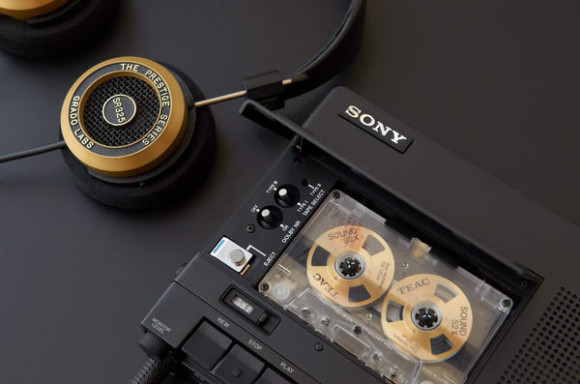 For the tests and reviews I do here, I like to perform both objective and subjective tests. First ones consist in measurements in various ways. For the 2nd one I just listen to music. The question is… what songs are better?
No one song is the best audio test. Some have good bass, some good voice, some good drums, an so forth. I've often read by reviewers that they don't have a fixed set of songs to test always the same way, but a few songs here and there.
But I wanted to do something more serious, so I started to slowly select songs I like that have something interesting that allows me to extract interesting conclusions from a player.
So I made a 12-minute mix specially aimed to contain a wide variety of styles to test any music device. From classical to hard rock, through disco, '80s pop, vocal, live or electronic. From Chaikovsky to AC/DC, through Eric Clapton, Celine Dion, Chris Cornell or U2.
The mix is made to allow testing of:
Dynamic range
Soundstage,
Many kinds of bass, through those found in Blues to electronic or disco
Voice, both isolated (man and woman), smooth, broken, etc…
Guitar (acoustic, electric, heavily distorted…)
Surround effects (like in 'Black or white' from Michael Jackson)
Live recordings (U2, AC/DC)
Here it is the song list, sorted in order of appearance: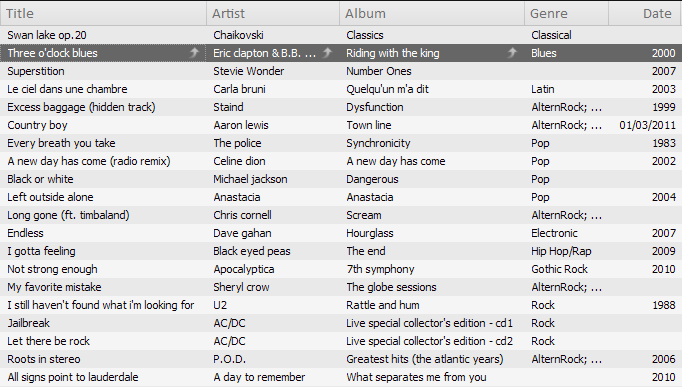 To make this mix, I selected carefully every song from a big list, then I extracted them from CD (without compression) or downloaded (at with very high bitrate or lossless) and mixed in a professional-grade software, then exported in a FLAC file (no compression at all).
After several versions, the latest one is v4 and rather than having all the songs normalized so the peaks are the same, I've did what I think is a better choice: normalize the median level, so the songs with wider dynamic range have higher peaks than those that have narrow dynamic range. This helps when recording because now all the songs can be recorded at 0 VU level but the peaks will go up (or not) depending on the very song and it's dynamic range.
Here's it is the latest v4 version:
This MP3 file is created from the WAV file with LAME v3.97 with this parameters: VBR encoding at about 192kbps avg, stereo channels (not joint), high quality (slow) encoding. You can also download the original FLAC file:
DOWNLOAD FLAC 12-min REFERENCE SONG
If you wish to use the previous version (v3), with absolute peaks normalized, here it is:
So this is a true wide music style mix that allows a thorough test of the audio response of a music player in too many different scenarios. You can experiment with it as much as you want.
If you want to download the FLAC file, here it is: download FLAC.

Do you know a 'must have' song? Leave a comment then!