NAC's Audio Pro cassette in-depth review [UPDATE]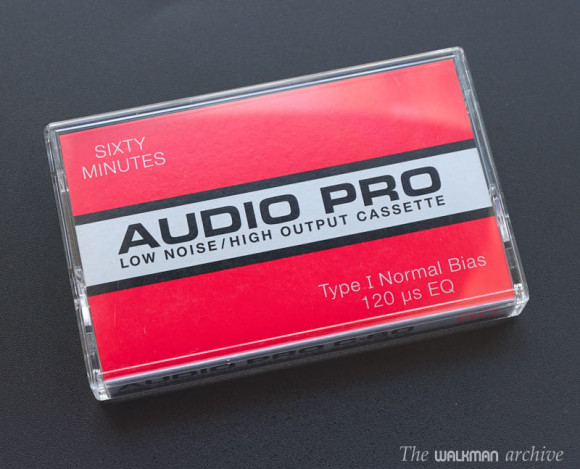 I wanted to start testing some cassettes beside my reviews of walkmans and decks. There's been some activity in the magnetic tape world and it seems we will see some good news very soon, coming from NAC and RTM. So, why not testing what the NAC is actually selling?
I've contacted them and they sent me two samples of their Audio Pro and the Chrome tape, so I started with the former. After this review I'll publish another about the new RTM Fox (prerelease) and later I'll go for some other tapes, both new and old. I cannot wait for the new NAC 'superferric' tape as well as for the definitive Fox.
In the meantime, are you curious to know how it performs that tape for your own recordings? Check it out!
READ THE REVIEW
[UPDATE 2018/09/19] As user
Kirunavaara says
in Tapeheads.net, the design is almost an exact copy of an old Ampex, as
seen in C-90.org
: