New cassette party at Zaragoza 9/13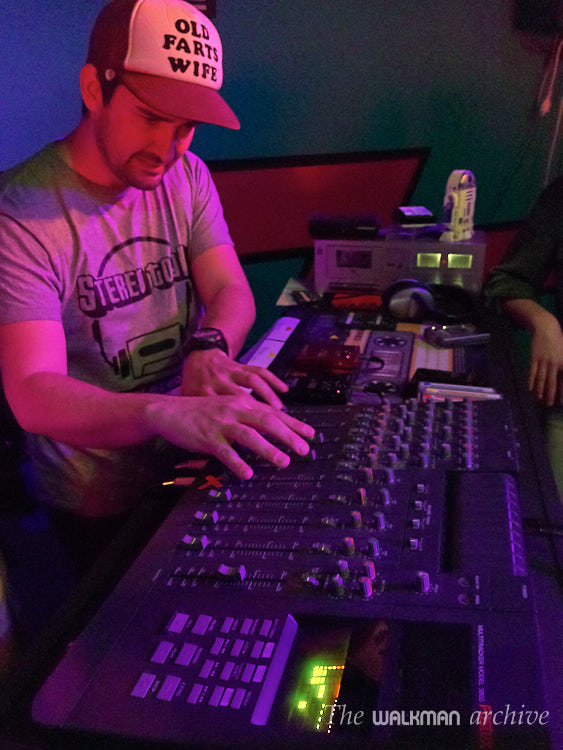 We have some good news: this friday there's a new cassette party at Zaragoza, Spain.
It will be driven by my good friend TJ Autoreverse, which has one of the world's biggest walkman collection in the world, with around 1.100 walkmans.
He will use his D6C, some DD (DD33, DD30) and some modern SONY from the 6xx series. He will use high quality cassettes (type II) recorded on top quality decks, like SONY TC-K909ES and AIWA Excelia XK009. All for maximum audio quality.
Tenemos buenas noticias: este viernes hay una nueva fiesta de cassettes en Zaragoza, España.
Será conducido por mi buen amigo TJ Autoreverse, que tiene una de las colecciones de walkman más grandes del mundo, con alrededor de 1.100 walkmans.
Usará su D6C, algunos DD (DD33, DD30) y algunos SONY modernos de la serie 6xx. Utilizará casetes de alta calidad (tipo II) grabados en pletinas de alta calidad, como SONY TC-K909ES y AIWA Excelia XK009. Todo para una calidad de audio máxima.
Place: "La lata de bombillas" (the bulb can, once translated) , starting at 22h approx.
See the report on the last one and also the photo gallery.