SOLD > Technics SL1200 MkII < SOLD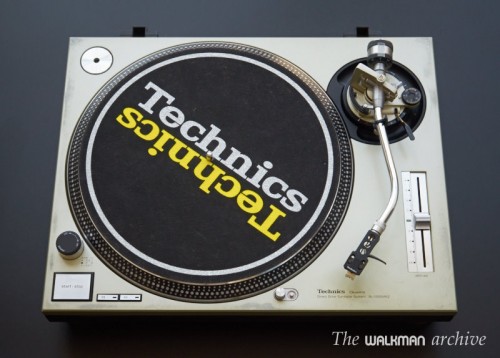 DESCRIPTION:
This is about a Technics SL1200 MK2, the mythical turntable used y DJs. This specific version is the most sought after of all.
It is a very high quality turntable, very stable thanks to its 12 kg of weight and its undeniable build quality.
Thanks to the Direct Drive motor and its alloy arm, it offers a superb sound quality if equipped with the proper needle and an optimal phono amplifier.
PS: I recently discovered that the Red RCA connector at times does not makegood contact. Simply by turning it is solved.
STATUS: FULL WORKING
It in a very nice used and working condition. It has some light signs of wear around the buttons and controls. The motor is in perfect condition and has been serviced by a specialized technician. Both the start and stop are very quick, proving the good state of the motor.
The timing of the strobe light and the pitch control is perfect, which can be seen easily looking at patterns in fron of the stroboscopic light.
INCLUDES:
An original cartridge and a Stanton 500 needle with a black headshell. The slipmat that you see in the photos is not included. Hinges are not included.
I'll include as a gift a Baerwald protactor to perform a cartridge calibration, allowing a even better sound.
PRICE & PAYMENT:
400€
Bank transfer or PayPal. You can also pay it here if you come to get it.
SHIPPING:
I'll ship it with a proper protection, with the platter separated and double box it.
Cost depends on the country (check price in table below). You can also hand-pick for buyers near Barcelona.
INTERNATIONAL SHIPPING

| | | |
| --- | --- | --- |
| | Up to 1Kg | Up to 2Kg |
| Zone | Price | Price |
| 1 | 24$ / 18€ | 35$ / 26€ |
| 2 | 35$ / 26€ | 54$ / 41€ |
| | | |
| | | |
| | | |

More than 2 Kg

Zone

Base price

Every Kg

A

33$ / 25€
4$ / 3€

B

30$ / 23€
4.2$ / 3,2€

C

21$ / 16€
6.5$ / 4,9€

D

13$ / 17€
6.5$ / 4,9€

E

20$€ / 15€
6.5$ / 4,9€
Zone 1: Europe, including Greenland.
Zone 2: All other countries.
Zone A - Germany, Austria, Belgium, Denmark, Slovakia, Slovenia, Finland, France, Greece, Ireland, Italy, Lithuania, Luxembourg, Netherlands, Portugal, United Kingdom, Sweden, Gibraltar, Switzerland, Norway and Iceland.
Zone B - Rest of Europe not included in Zone A. Azores, Madeira, Monaco, Isle of Man and Morocco.
Zone C - Africa except Morocco (countries that support this service.)
Zone D - Asia and Pacific (countries that support this service.)
Zone E - America (countries that support this service.)
NOTE: 4$/3€ will be added to the shipping cost, for packing costs.
Still interested? Then, drop me a line through the contact form.