Walkman Archive photo on the Crutchfield's catalog cover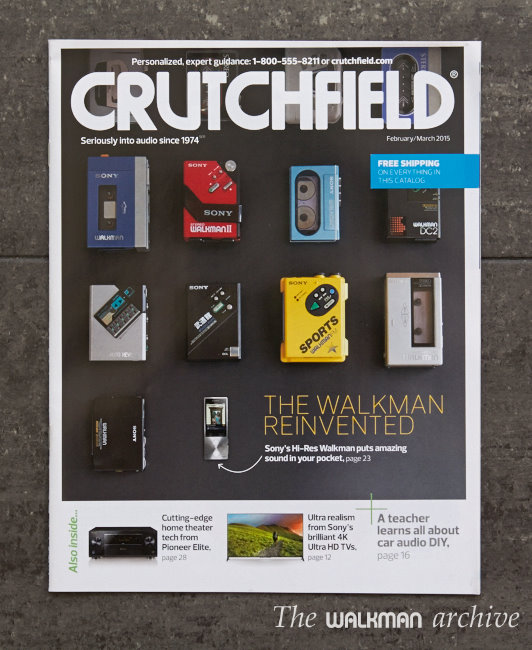 Back in december '14 I was contacted by a guy who said he works on the catalog of the 'Crutchfield Corporation'. I've had no idea what was that, I confess. In my country, Spain, we never have seen such catalog.
For all of you that also don't know it, it's a catalog of audio equipment from an on-line store. This store was started by Bill Crutchfield back in 1974 and it maintains a good reputation between car audio lovers. This store edits its own catalog of products but it ss not a common catalog like the ones from the supermarket. It's very well done, like a good magazine, with good articles, specially DIY upgrades.
So when this guy told me it was for the catalog and it will be in the cover and 5,000,000 copies are usually delivered (both digital and printed), I kept my breath. Wow. They wanted one of my photos for the re-born of the walkman and I was honored because of that, as you may guess. Sony was launching a new walkman (of course, digital) which is compatible with Hi-Res audio files.
This is the photo I sold them, on which they removed some models in the bottom row and replaced with the new model.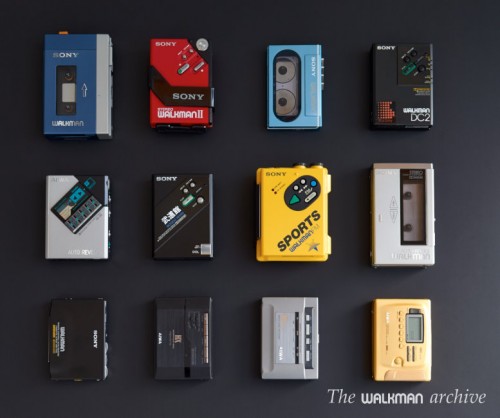 As you can see, in the final image they also added another row at the top, which was not present in the original image, and they put some walkmans there. Sadly, these walkmans are all very basic; just cheap stuff that doesn't keep the high quality of any of the already present in the original image. I definitely would gave them some photos of my walkmans to place there rather than that cheap models.
Funny that there's one in the top right corner which has "High resolution" printed in the front door, which is obviously false because that's not a good walkman at all, and thusdoes not offer high resolution audio, nor digital nor analog…
Once you open the catalog you can see this reference in the internal side of the cover, which made me so happy: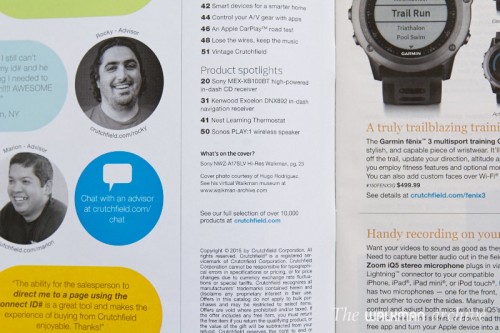 And finally, this is the article about the new model: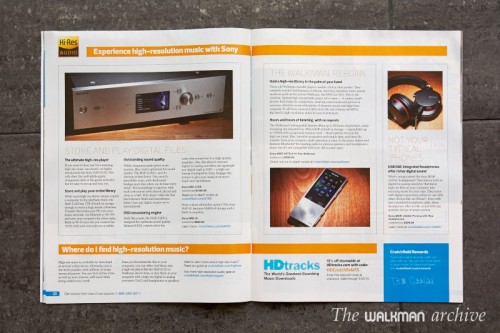 So if you have one, keep it for the future; it contains a curious story

Tags: Catalog, Crutchfield
This entry was posted on Monday, June 15th, 2015 at 10:10 am
You can follow any responses to this entry through the RSS 2.0 feed.