New Document Archive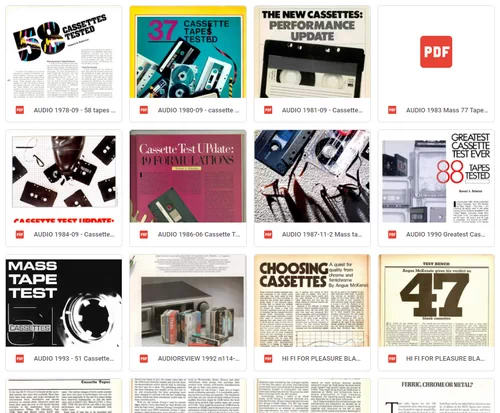 I'm glad to show you today the new section in my website:
In this section I will share many documents that were published back in the days, mainly in US magazines but also in another places. You just need an updated browser to access all the documentation in PDF format that is classified in 4 sections:
Cassette reviews, with dozens of diferent formulations analyzed.
Cassette deck reviews
Commercials of cassettes and decks
Technical articles, for those of you who like tech stuff.
If you have something that I don't, I'm glad to recieve your documents and add them to the archive.
Enjoy!
Tags: Documentation
This entry was posted on Saturday, December 7th, 2019 at 2:31 pm
You can follow any responses to this entry through the RSS 2.0 feed.